Chad Doerman, father accused of killing 3 sons, appears in court for motion hearing
Published: Nov. 20, 2023 at 5:18 AM EST
CLERMONT COUNTY, Ohio (WXIX) - Chad Doerman, the Clermont County father charged with murdering his three sons, was briefly in court on Monday for a motion hearing.
A series of defense motions were discussed in court, but no decisions were made in the case.
Doerman, 32, is accused of killing Clayton Doerman, 7, Hunter Doerman, 4, and Chase Doerman, 3, at their Monroe Township home on June 15.
He confessed to planning and carrying out the deaths of "his boys for several months" before shooting them at their home, according to court records and prosecutors.
The boys' mother, 34, also was shot in her hand.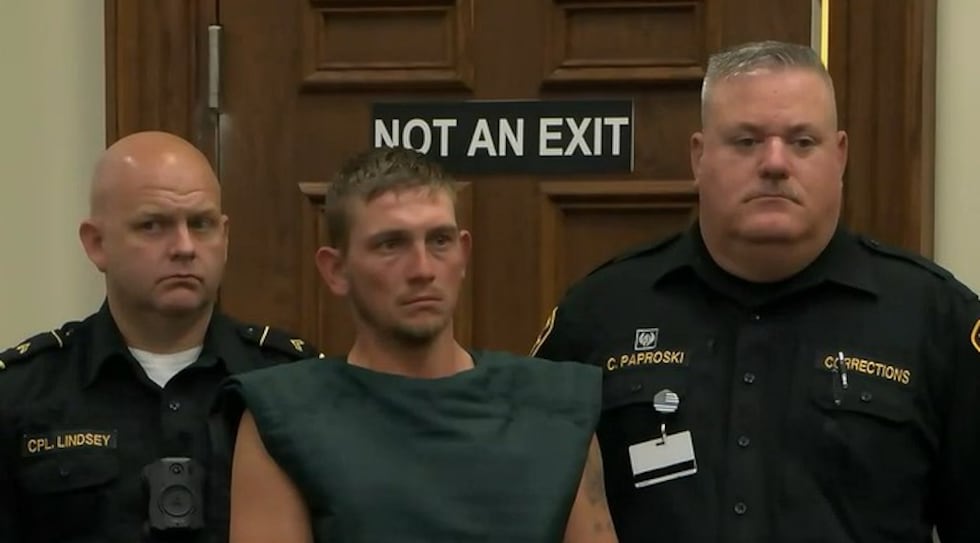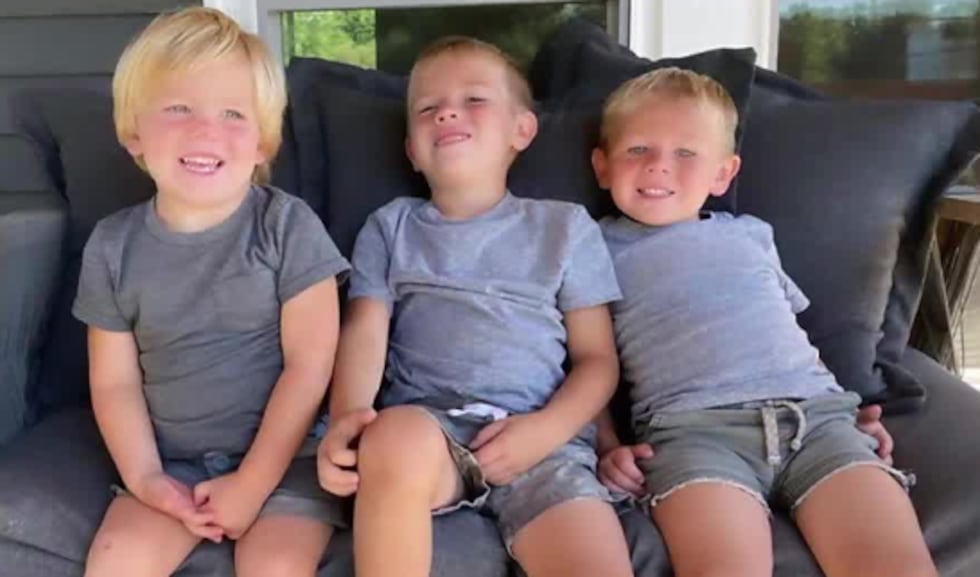 Prosecutors and the Clermont County Sheriff's Office have yet to reveal the motive in the case.
Doerman was indicted earlier this year on nine counts of aggravated murder and other charges of kidnapping and felonious assault in a total 21-count indictment handed down on June 22.
The case is scheduled for a jury trial on July 8, 2024. The trial is expected to take about a month.
If Doerman is found guilty of the aggravated murder charges, he could face the death penalty, according to Clermont County Prosecutor Mark Tekulve.
"This is a death penalty case and my goal is to have this man executed for slaughtering these three little boys," Tekulve said in June.
The deaths of Clayton, Hunter and Chase hit the community hard.
More than five months after their deaths, the New Richmond/ Monroe Township community continues to support the boy's surviving mother and older sister.
Eagle Scout Carson Corbin with Troop 135 at St. Veronica's is giving back to the community with a project at the local ball field that he says will keep the players safe.
"We built roofs over the dugouts mainly so that a team is having a game over here the players can sit under them and they don't have to worry about a foul ball," explained Corbin.
New Richmond Youth Sports said both Clayton and Hunter Doerman played baseball on these fields.
"They just had a ball at the ball field, so they spent a lot of time up here," said New Richmond Youth Sports President Kristin Bennett.
There is one baseball field in particular that the brothers spent a lot of time on.
"Field No. 4 is the field that were are dedicating to Clayton, Chase and Hunter and so it's going to be the CCH Field," said Bennett.
There is a lot more work to be done on field No. 4 behind Monroe Elementary.
Bennett said that to honor the Doerman boys, they will put up jerseys for the three boys on the home run fence.
Other plans include erecting a flagpole, planting three trees, and setting up a memorial bench. They hope to vinyl wrap the dugouts to include photos of Clayton, Hunter and Chase to make it a true memorial field hopefully before the start of the next baseball season.
See a spelling or grammar error in our story? Please click here to report it.
Do you have a photo or video of a breaking news story? Send it to us here with a brief description.
Copyright 2023 WXIX. All rights reserved.