'She had a huge personality': Cincinnati Zoo announces death of 3-year-old bonobo Amali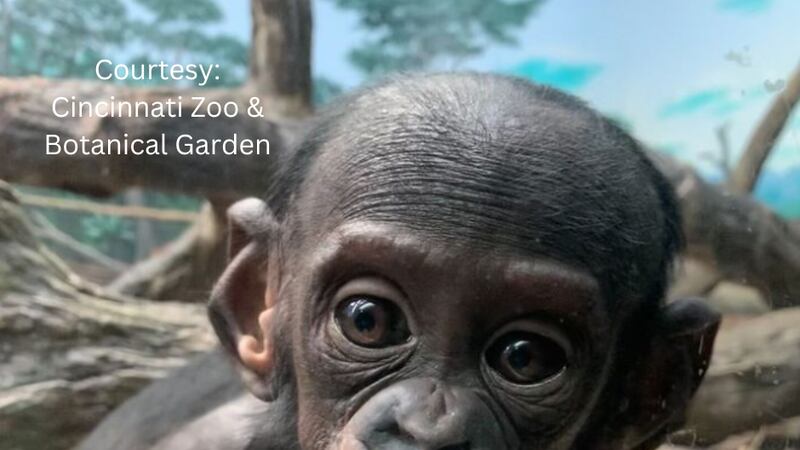 Published: Nov. 20, 2023 at 2:00 PM EST
CINCINNATI (WXIX) - 3-year-old bonobo Amali has passed away due to an outbreak of respiratory syncytial virus (RSV) within the bonobo troop, Cincinnati Zoo & Botanical Garden officials announced Monday.
They say Amali had received a week of supportive care before her death.
The Centers for Disease Control and Prevention says RSV is a common respiratory virus among children.
Infants and older adults are more likely to develop severe cases of the virus and need to be hospitalized, according to the CDC.
Zoo officials say bonobos are especially susceptible to RSV and secondary infections. Younger bonobos are at an even higher risk of complications.
"People say the best things come in small packages and after working with Amali I'm here to tell you... they're right. Amali was small but mighty. She had a huge personality," one of her keepers said.
Keepers called her "Lil Bit" because she was always eager to interact with them. They would see her arm waving, trying to get their attention, read a post on the zoo's Facebook page.
"The entire bonobo troop adored her; from our large adult males to her half-brother Bo, everyone was a playmate but made sure to be gentle with her," the post said.
Zoo officials say bonobos are incredibly intelligent and have a tight-knit social group so the Jungle Trails team allowed every member of the troop to say goodbye and start the grieving process.
"It's hard for everyone, and while her keepers and troop continue to grieve the loss, we're comforted by the idea that she is reunited with her father Vernon. And despite only being 3, she has inspired countless guests to take action to help wild bonobos," the Facebook post read.
Zoo officials say the Jungle Team is prioritizing supportive care for the rest of the symptomatic members of the bonobo troop.
They say they are seeing signs of recovery and remain hopeful that the infection has mostly run its course.
See a spelling or grammar error in our story? Please click here to report it.
Do you have a photo or video of a breaking news story? Send it to us here with a brief description.
Copyright 2023 WXIX. All rights reserved.