Wildlife officials confirm 'zombie deer' disease in Yellowstone for the first time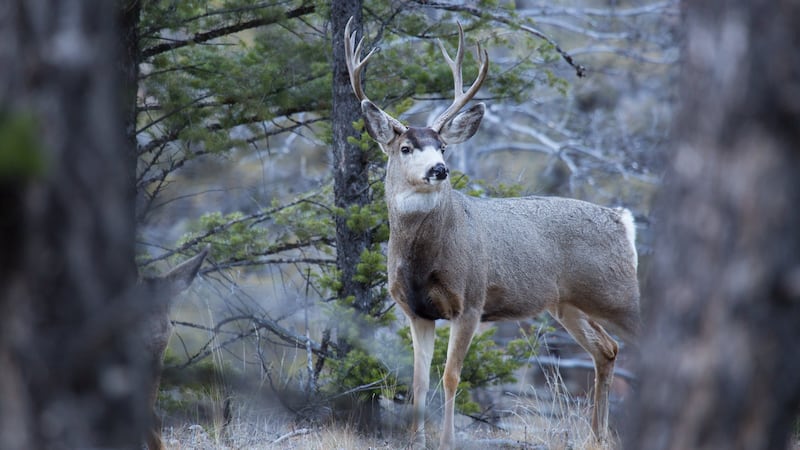 Published: Nov. 20, 2023 at 12:47 PM EST
CODY, Wy. (Gray News/TMX) – Park and wildlife officials confirmed a rare "zombie deer" disease in Yellowstone National Park for the first time.
In a news release from Nov. 14, Yellowstone National Park and the Wyoming Game and Fish Department confirmed the presence of chronic wasting disease in the carcass of a buck found near Yellowstone Lake.
"This is the first confirmed positive detection of the disease in Yellowstone National Park," the news release read.
The animal was initially captured and tagged by WGFD staff near Cody, Wyoming, in March as part of a population study. The collar then alerted officials that the deer had died in mid-October.
Chronic wasting disease is a progressive neurodegenerative disorder affecting deer, elk, reindeer, sika deer and moose, according to the CDC.
The disease is fatal and there are no treatments or vaccines.
Symptoms include drastic weight loss, or "wasting," along with stumbling, listlessness, and neurologic symptoms, including excessive drooling.
According to the CDC, it could take more than a year for an infected animal to develop symptoms, and some infected animals may die without ever developing symptoms.
The CDC said there have been no reported cases in humans.
Park officials said "there is no effective strategy to eradicate [the disease] once established," but they are taking steps to closely monitor its spread.
Officials are increasing monitoring for symptoms in deer, elk, and moose in the park, and they are increasing investigation of carcasses.
Experts advised visitors to notify park rangers of any sick or dead animals and to avoid contact with them. They also said it is recommended that people avoid consuming any part of an animal that is suspected or confirmed to have chronic wasting disease.
Copyright 2023 Gray Media Group, Inc. All rights reserved. TMX contributed to this report.