Iconic 'WKRP in Cincinnati' turkey drop scene to be reenacted to benefit veterans memorial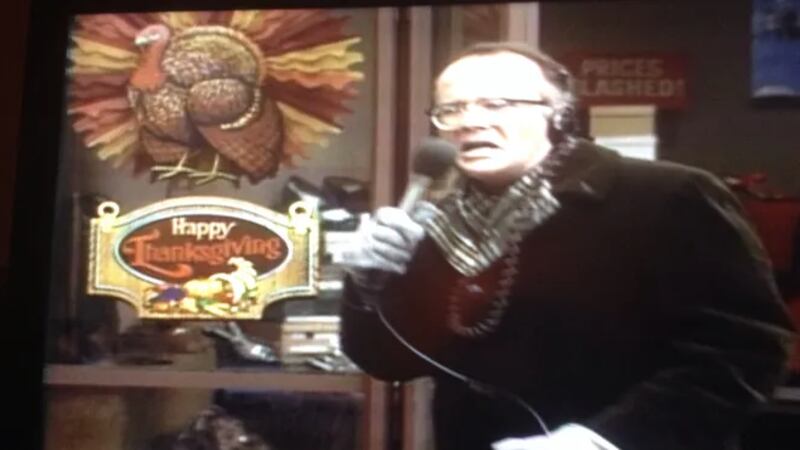 Published: Nov. 21, 2023 at 12:07 PM EST
HAMILTON, Ohio (WXIX) - An iconic TV moment will be brought to life in an effort to help raise money for the Butler County Veterans Memorial Wall.
The famous "WKRP in Cincinnati" turkey drop scene is being recreated (sort of) on Wednesday.
The Casual Pint of Hamilton, Municipal Brew Works and the Hamilton Fire Department will drop rubber ducks dressed as turkeys from a helicopter as seen in the memorable 1978 episode of "WKRP in Cincinnati."
The two groups are selling 120 ducks/turkeys for $10.
Half the money raised will go toward updating the Butler County Veterans Memorial Wall. The other half will go to the person whose duck comes closest to the target. Four runner-ups will receive additional prizes.
The event begins at 6 p.m. Wednesday in the parking lot of Casual Pint in Hamilton on Riverfront Plaza.
"If all goes well this year, we already have plans for next year to increase the amount of money raised and for a more robust experience for those who come out," the Hamilton Vision Commission said.
See a spelling or grammar error in our story? Please click here to report it.
Do you have a photo or video of a breaking news story? Send it to us here with a brief description.
Copyright 2023 WXIX. All rights reserved.