Ohio Supreme Court announces decision on former Hamilton County judge convicted of felony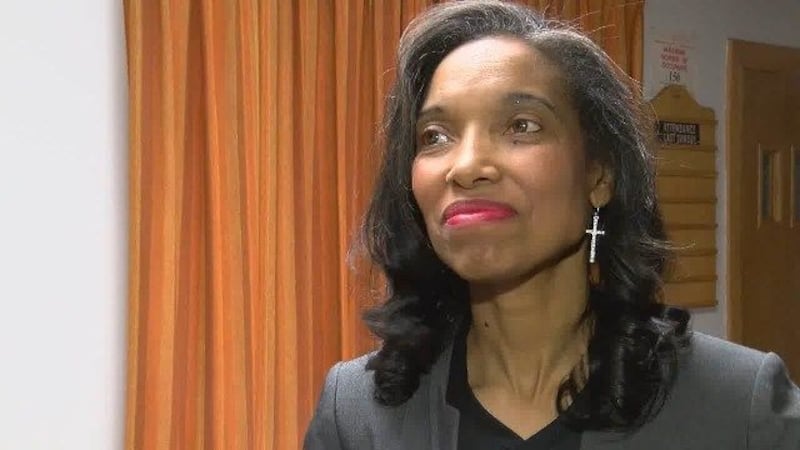 Published: Nov. 21, 2023 at 10:23 AM EST
|
Updated: Nov. 21, 2023 at 10:29 AM EST
CINCINNATI (WXIX) - The Ohio Supreme Court on Tuesday indefinitely suspended former Hamilton County Juvenile Court Judge Tracie Hunter from practicing law due to her 2014 felony conviction but she can reapply for reinstatement.
Tuesday's announcement follows the recommendation earlier this year from the Ohio Board of Professional Conduct, which found Hunter violated five ethics rules related to the incident leading to her conviction.
No sitting judge convicted of a felony has ever received a sanction less than indefinite suspension, the court noted.
They gave Hunter credit for the nine years she has served under an interim suspension.
Justice Michael Donnelly wrote in the court's majority decision that professional conduct rules allow an attorney to seek reinstatement after two years of an indefinite suspension.
Because of the time Hunter has served, she can immediately apply for reinstatement.
Hunter has been under interim suspension since 2014 when she was convicted of unlawful interest in a public contract.
PREVIOUS | VIDEO: Chaos in the courtroom as former judge Tracie Hunter sentenced to 6 months in jail | Group shows up at judge's home to protest Tracie Hunter sentencing
She was accused of giving confidential records to her brother, a juvenile court employee who was in the process of being fired.
Hunter was sentenced to six months in jail minus one day.
The case dragged on for years, exhausting the appeals process, and finally ended with Hunter being taken into custody in 2019 in a Hamilton County courtroom, despite her physical objections.
She served 75 days in the county jail.
When Hunter appeared before the state's top court to contest the suspension earlier this year, she insisted she didn't commit the crime.
Two justices recused themselves: Joe Deters, former Hamilton County prosecutor, and Pat DeWine, a former Hamilton County commissioner and Cincinnati City Council member.
Read the entire decision below
See a spelling or grammar error in our story? Please click here to report it.
Do you have a photo or video of a breaking news story? Send it to us here with a brief description.
Copyright 2023 WXIX. All rights reserved.