Anchor / Multimedia Journalist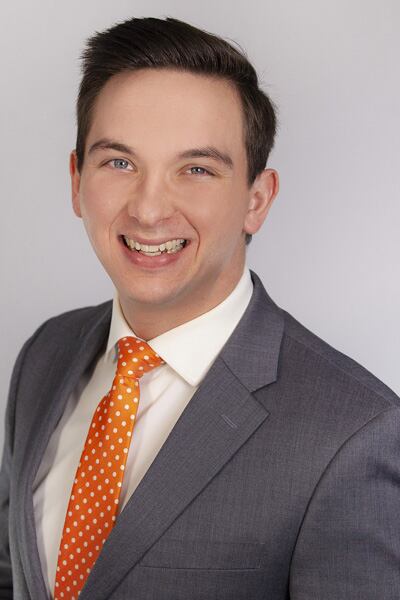 Will is a Reporter for WVLT News and joined the team in September of 2020.
Will worked for WVLT's sister station in Hazard, Kentucky, WYMT Mountain News, where he spent three years anchoring the morning news and reporting both news and sports.
During Will's time in the mountains he covered major stories including the Black Jewel Coal bankruptcy that left more than 1,000 coal miners across the country without jobs and short paychecks. Will's coverage helped WYMT earn honors from the Associated Press. The station's coverage was awarded first place in the continuing coverage category.
Will was also honored by the Associated Press with a first place award in sports reporting for his coverage of high school and UK sports, and first place in political reporting for his coverage of the tightly contested Kentucky governor's race that included an interview with then Kentucky Governor Matt Bevin, and Vice President Mike Pence.
In 2020, Will was honored 1st place by the Kentucky Broadcasters Association with the best reporter in Kentucky.
Will and his wife Sydney have a spoiled Cavapoo named Sunday Grace.
When Will is not on TV you can catch him watching football, eating Chipotle, or singing his alma mater's, WKU, fight song.
Have a story idea for Will? Email him.
Updated: Dec. 2, 2021 at 5:59 AM EST
|
By
Kelly Ann Krueger
,
Savannah Smith
,
Camruinn Morgan-Rumsey
,
William Puckett
and
Gray News staff
Officials are planning random drug dog searches to help curb the reported drug problem at the school.
Updated: Nov. 5, 2021 at 12:15 AM EDT
|
By
Amanda Alvarado
and
William Puckett
A father and is wife are searching for their daughter's ashes after their truck was stolen near the North Carolina border.
Updated: Nov. 3, 2021 at 11:46 PM EDT
|
After his truck was stolen while hiking in the Great Smoky Mountains National Park, a father is hoping to at least get the priceless item inside back.