Reporter
Evansville, Indiana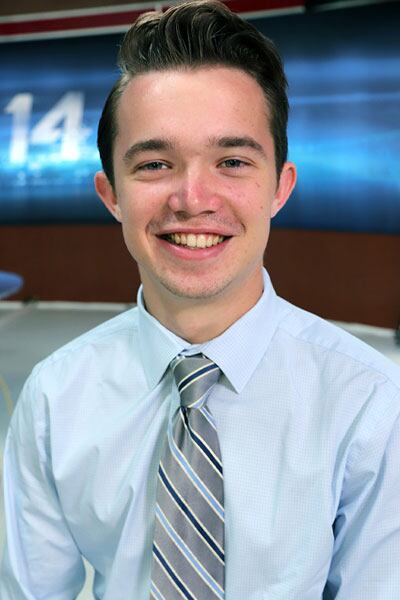 Steve Mehling joined the 14 News team in summer of 2022 as a reporter. Although new to the Midwest being a native New-Yorker, Steve is excited to learn all about what makes the Tri-State and its residents special.
Steve graduated from the University of Maryland with a Bachelor's degree in Journalism in May of 2022. During his time at UMD, Steve covered various events for Capital News Service as a reporter, including the 2020 election and the coronavirus pandemic in major metropolitan cities. He also served as a Senior Producer for the Left Bench TV, in which he covered all things UMD sports, including the bowl games and multiple NCAA and conference tournaments.
When not in the newsroom, he is likely feeling the pain of watching his favorite New York teams, that being the Giants or Yankees. In addition, he enjoys catching up on his top Netflix shows, and loves connecting with family and friends.
He's looking forward to spending time reporting on the issues that matter most in the Tri-State, feel free to reach out to him via email or trough social media if you have an issue you'd like to see covered more, or if you have any story ideas!
Updated: Sep. 21, 2023 at 2:15 PM EDT
|
By
Jill Lyman
and
Steve Mehling
Three parents have been arrested in Evansville after police say their six-month-old baby was found nearly eaten alive by rats.
Updated: Aug. 30, 2023 at 9:58 AM EDT
|
By
Steve Mehling
and
Amanda Alvarado
James Lee and Bradley Gillespie's escape from an Ohio prison made national news and put multiple cities on lockdown.
Updated: Aug. 29, 2023 at 7:46 PM EDT
|
James Lee, currently being held at the Henderson County Detention Center, told 14 News his choice to escape was due to alleged abuse he faced at Allen-Oakwood Correctional Facility.