Mom gives birth to twins weighing nearly 10 lbs. each
Published: Jul. 8, 2010 at 12:14 PM EDT
|
Updated: Jul. 8, 2010 at 4:40 PM EDT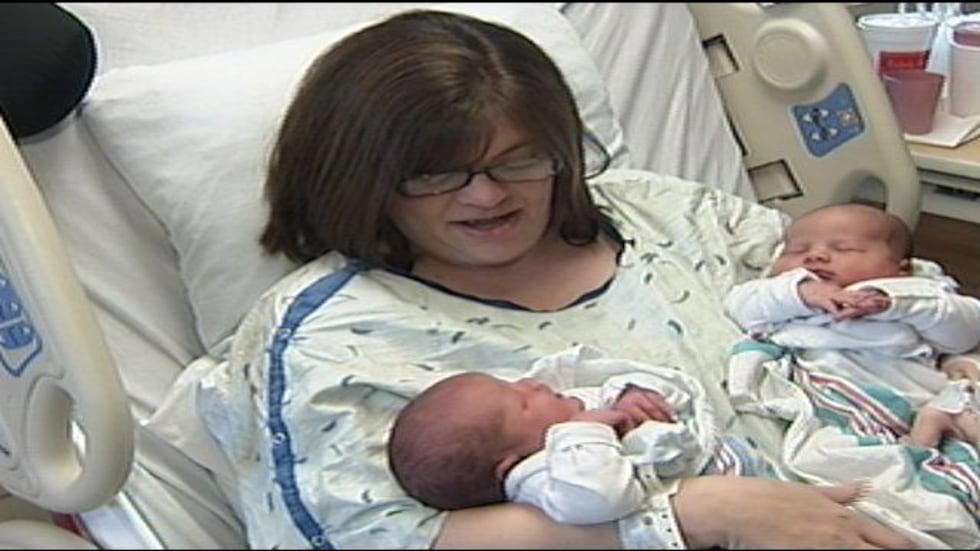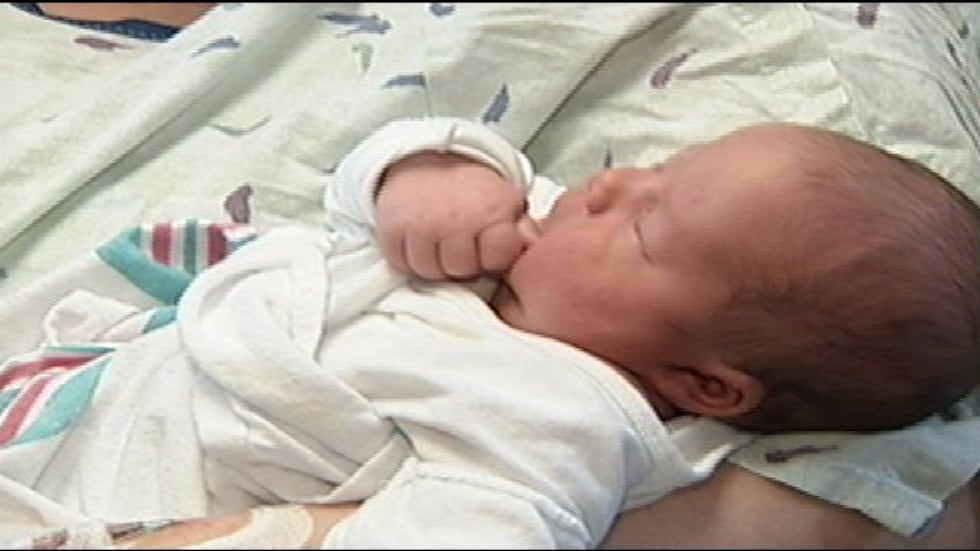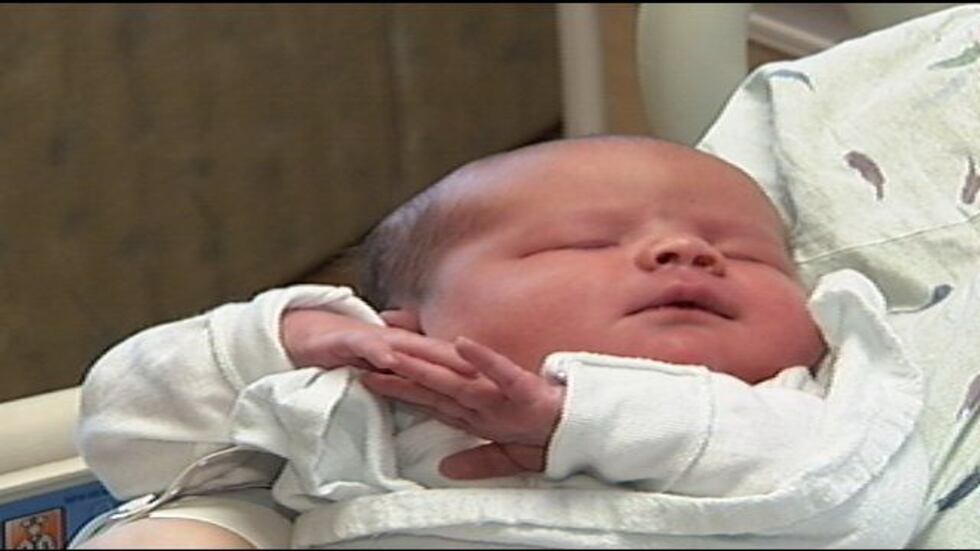 CINCINNATI, OH (FOX19) - The average weight for a twin baby at birth is 5 lbs., 5 oz. So imagine having twins that weigh nearly ten pounds a piece. That's what happened to a Cincinnati mother.
Tamara Kankowski gave birth to her twin sons, Lucas and Dillon, at Bethesda North Hospital earlier this week. Lucas weighed 10 lbs., 2 oz. and Dillon weighed 9 lbs., 9 oz.
It's just short of the world record of a combined weight of 23 lbs., 12 oz., set in Great Britain just a few years ago.
"It was a shock," said Kankowski. "We weren't planning to have twins so this is God blessing us with two."
Lucas and Dillon are the sixth and seventh children for the Kankowskis.
"I have big babies anyway, but we thought with twins we would actually have little babies," Kankowski said. "But we were at about 36 weeks when we found out they were going to be bigger than that and we realized we were going to have toddlers again."
It's too early to tell if they're identical. Tests will be complete in a few weeks.
"The seem to look more and more alike each time we look at them," said Kankowski.
Copyright 2010 FOX19. All Rights Reserved.