Jobs that pay $100 per hour
Published: May. 3, 2011 at 5:30 AM EDT
|
Updated: May. 14, 2011 at 8:03 PM EDT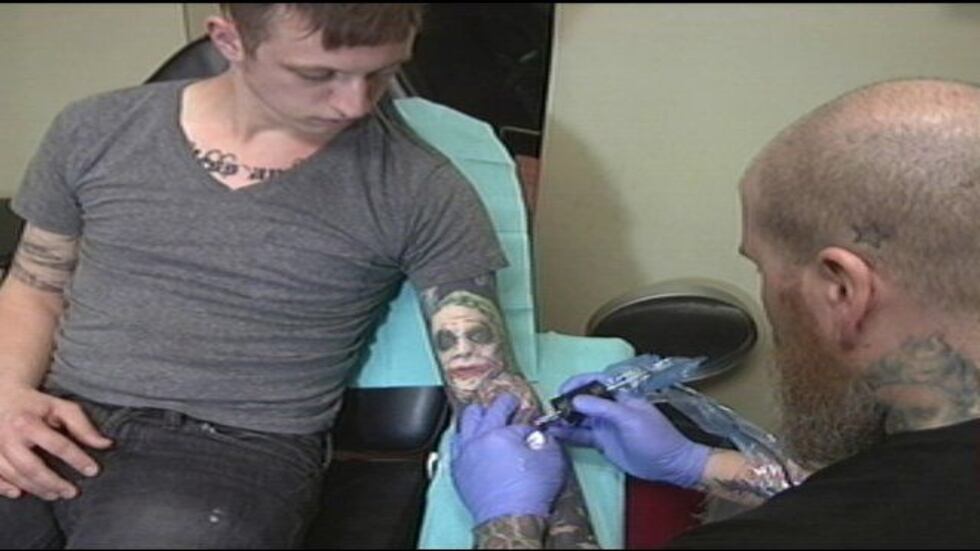 What do a tattoo artist, an interior designer and a underwater welder have in common?  A standard pay of $100 per hour.
"$100 an hour is pretty much shop standard," said Troy Coe, owner of Lambidi City Tattoos in Fairfield.
Coe has been tatting up clients for nearly 10 years.
"I never thought of it as a career until much later in life," Coe said.
With the precision, research and design that comes with the territory of tattooing, Coe says $100 an hour is the going rate for artists.
"If it's a really large scale piece and they're going to be coming back multiple times, that will definitely be $100 an hour," Coe said.
But Coe says you have to pay your dues in the industry first, most artists start as apprentices  before inking their own clients.
"You don't make money when you are learning this trade and that can be for two years," Coe said.
 And from designing humans to designing homes.
"When the market started crashing, it's crazy because my business started booming," said Paige Castellini, and interior designer.
Castellini helps her clients turn their house into a home.
"Started off with clients through the design firm and I was getting clients who walked into the store, I was charging $100 an hour," said Castellini.
The $100/hr rate is standard in the industry, but Castellini found her clients wanted more design for their dollar.
"Typically what I do is $50 for two hours, that initial consultation gets so much response, and then once I get in there,  it's my job to get the client going," Castellini said.
A fine arts major graduating from Miami University, Castellini continued studying post graduate in interior design and now works out of her Columbia Tusculum home.
"I've probably done better in the last couple of years, than I've done in previous years of my career," Castellini said.
Uwe Aschemeier is an underwater welder; he travels across the country and the world doing emergency ship repair and under water bridge inspection  in locations like the Ohio River.
"There's a lot of per diem, lots of hours to work, but you don't get it for free, you have to work hard for it," Aschemeier said.
Welders scan be under water for hours at a time with as little as one foot of visibility.
"There are divers that make up to two and a half thousand dollars a day,"
Welders typically attend dive school for six weeks to six months depending on the program, followed by a course on underwater welding that lasts a little as 10 ten days, but to cash in on the big bucks, Aschemeier says additional specialized schooling is a must.
"They lower the bell to the bottom of the ocean, you go out and work your shift, they pull you back up, put you against the living quarters and you wait for your next shift," Aschemeier said.
The web site payscale.com released the list of jobs, but they're quick to point out that a high hourly pay doesn't always mean a high annual salary, because some of the jobs are part-time.
Other jobs on the list include: arbitrator, orthodontist, anesthesiologist, commercial pilot, freelance photographer, hand model, life coach, massage therapist and political speech writer.
Copyright 2011 FOX19. All Rights Reserved.