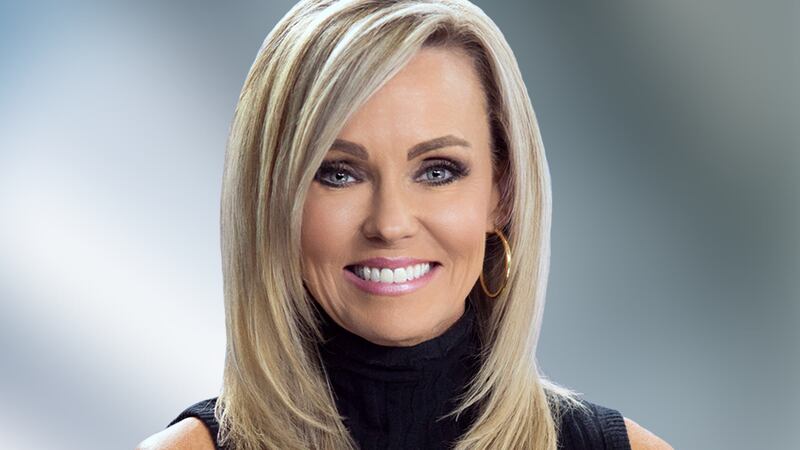 Updated: Jun. 15, 2017 at 3:14 PM EDT
I've worked here at FOX19 since the debut of the Ten O'clock News in 1993. I worked my way up the ladder, starting as a freelance reporter, then a full-time reporter, weekend anchor, morning show host and in 1999 was promoted to the main anchor of the Ten O'Clock News.
Prior to television, I worked in radio, anchoring the midday news on 1530 WCKY-AM. I tell young people every day that if you want to achieve something in life you have to work hard for it! As Abraham Lincoln said, "Whatever you are, be a good one." I try.
I've covered a slew of local stories that have made headlines. I've also covered stories around the globe in Israel, Bosnia, Germany, the O.J. Simpson double murder trial, and the return of John Glenn into space. While you have to cover the tragedies that happen, I've always loved to write stories that make people laugh, feel good or are in some way positive.
When I'm away from the station, I am with my family. I have five wonderful children, Katlynn, Spencer, Piper, Dash and Saylor. Like all you moms out there, I believe in multitasking. The four are my biological children - Spence, Piper, Dash and Saylor - and Katlynn was a gift from my sister Beth. She lost her battle with cancer in 2005 and I am raising her daughter. Five is a good number… It's like having my own basketball team!
I was born and raised in Newport, Kentucky. I am a 1987 alum of Newport Central Catholic and a 1992 graduate of Northern Kentucky University. I worked my way through college by juggling three and four jobs at a time and graduated without owing one penny!
My husband Chris Macke is also a local guy made good, graduating from the University of Kentucky and Chase Law School. He is a patent attorney, one of the smartest people I know and he's a great dad!
I love to play sports; basketball, volleyball, softball, golf and tennis. I'm on a slew of boards and take part in charity events on a regular basis.
In my spare time, I started a basketball organization called the KY Royals and coach several outstanding basketball teams. I teach kids hard
Feel free to drop me a line to talk news, kids, sports or whatever else is on your mind!
You can email me at tmacke@fox19.com
Copyright 2023 WXIX. All rights reserved.