UC basketball players accused of assaulting night club bouncer
Published: May. 14, 2012 at 1:34 AM EDT
|
Updated: May. 14, 2012 at 3:57 PM EDT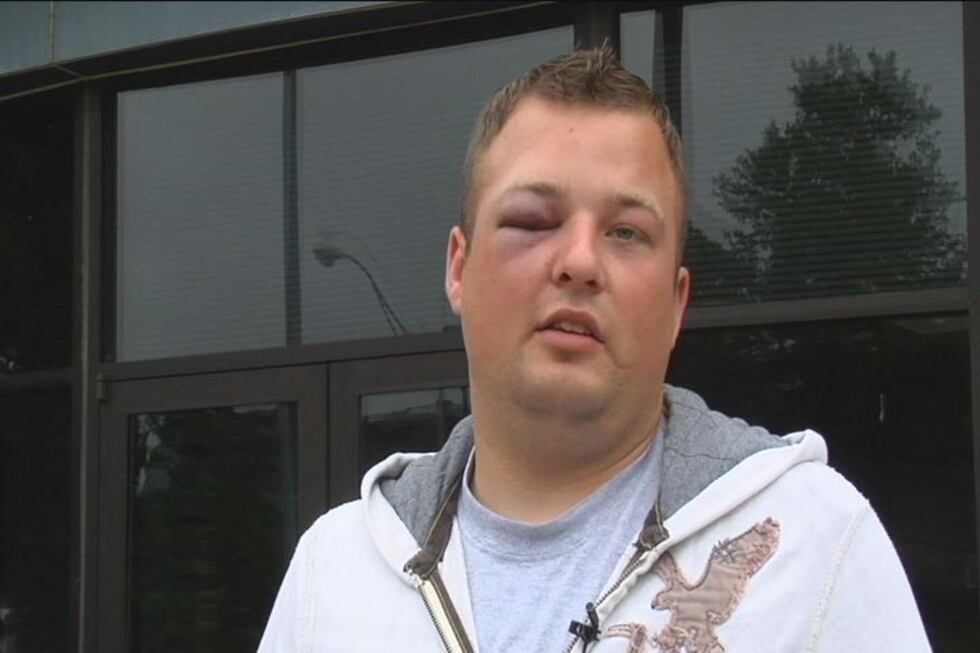 CINCINNATI, OH (FOX19) - A bouncer at PLAY night club on East Seventh Street downtown filed an official police report Sunday claiming he was punched and kicked by several members of the Bearcats basketball team while he was just trying to do his job Saturday night.
Brian McLucas said he asked several UC basketball players to move from a section in the club's VIP area. "I know for a fact that they were UC basketball players because my boss told me they (were) whenever he said I'm letting these guys go up on stage and hang out for a while," said McLucas
The PLAY bouncer said the players sat down at someone else's VIP table. "I'm asking you guys to get up. You're drinking her alcohol," said McLucas. "And I said, you guys are making rude racial remarks towards her. And I said you guys need to get up."
The players apparently refused to move and became rather vocal at that point. "I said you guys need to calm down. And whenever I did that I looked to the right of me and right as I looked to the right of me I seen the dude take three quick steps and punch me in the eye," said McLucas.
PLAY night club's management did not want to comment at this time, but McLucas says his bosses know exactly which UC players were on the VIP list and inside play on Saturday night.
On Monday, Whit Babcock, Director of Athletics ,released this statement regarding the altercation.
"Right now we are working to gather information and facts," said Babcock.  "While we certainly don't want to rush to judgment and will allow for due process, we also want to strongly emphasize that we hold all of our student-athletes to a high standard for their behavior in the community.  It is a privilege to play for and represent UC, it is not a right.  We have made great strides in our program and this type situation is not what UC athletics is about or will be about.  As of now, to my understanding, there are no charges filed, only accusations.  We will next comment after we have had time to gather facts and our process moves along or is completed.  We will invoke disciplinary action if any of our student-athletes acted in an inappropriate manner."
FOX19 is not identifying the player(s) involved as not to impede the police investigation.
Copyright 2012 FOX19. All Rights Reserved