FOX19 Investigation: Workers' comp cheater caught
Published: Jun. 6, 2012 at 6:38 PM EDT
|
Updated: Jun. 7, 2012 at 11:21 AM EDT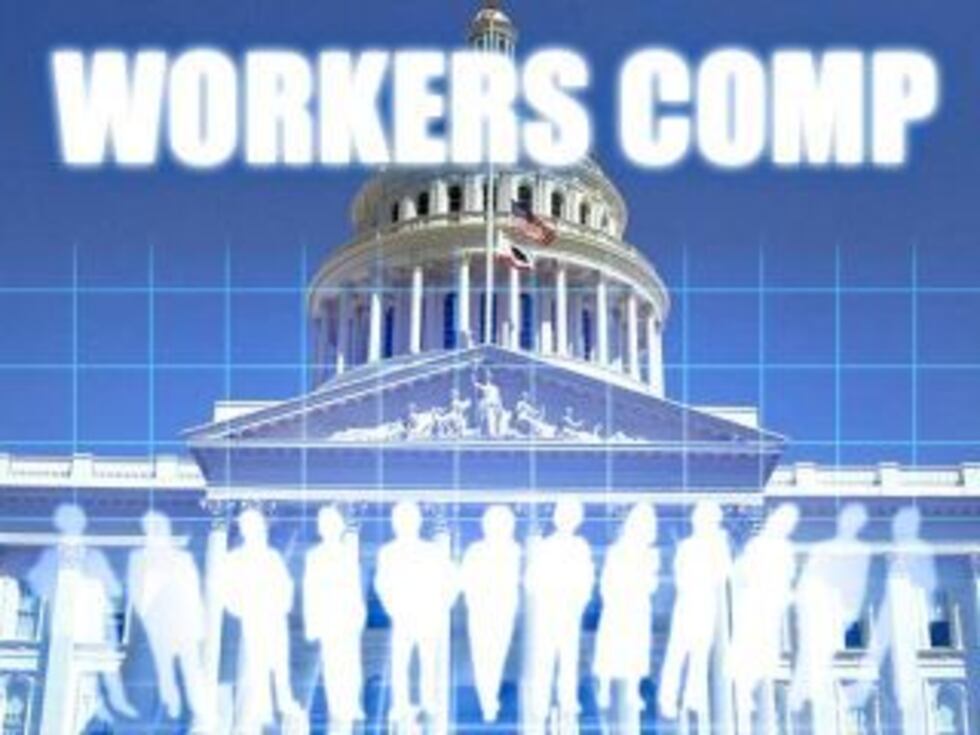 Video obtained exclusively by FOX19 News shows a former ambulance driver in the Cincinnati area, who was hurt on the job, working illegally at a factory in Atlanta.
Agents from the Ohio Bureau of Workers' Compensation went down there after getting a tip that Darrell Slater had taken a new job – all the while claiming to folks back in Ohio that he was too hurt to work.
"You know, it takes away from those individuals who are legitimately injured and cannot return to work," said Kimberly Pandilidis, assistant special agent in charge at BWC.
The video shows Slater packing boxes, moving a machine, and walking around the plant.
Investigators also went outside to get a clear shot of Slater's face as he left that day.
He wasn't let in on what was going on until the next morning.
"When we confronted him on his way to work, (he) didn't expect the state of Ohio would be asking him questions of why he was working that day," said Shawn Fox, special agent in charge.
It's not an isolated case.
Agents in the western region of Ohio have recovered about $80 million in illegal workers' compensation claims over the last 18 months.
Just since last July, they've gotten 28 convictions.
Pandilidis thinks this says something about us as citizens.
"It does…that there are that many people out there that are willing to break the law and commit the crime and not notify us and still collect the benefits that they're not entitled to," she said.
Slater, the man caught working in Atlanta, claims he was trying to save-up money before he had surgery in order to take care of his family.
He ended-up pleading guilty in Franklin County court to one count of workers' compensation fraud, which is a felony.
But Jay Hicks of Middletown wants you to know there are a lot of people who legitimately need workers' compensation. And he believes he's one of them.
Hicks called FOX19 and invited us inside his home to see the other side of the workers' comp story as part of our commitment to balanced news.
And we took him up on his offer.
At his kitchen table, he showed us documents proving he was hurt along with paperwork detailing the almost constant battle he's been waging since August 2009 to get the workers' comp money he believes he's entitled to.
Hicks worked as an emergency department technician at Bethesda North Hospital, owned by TriHealth.
One day, a patient high on drugs beat him on the back with a bedside table.
Then the next day, while trying to transfer a patient from a wheelchair to a gurney, his back popped.
"And I couldn't move," Hicks recalled. "And then finally, a few minutes later, I walked to the nurses' station. After that, I could not move. They put me in a room, sent me to (get an) emergency MRI, and found out that my back had issues."
That's putting it lightly.
His back was broken.
"I got hurt at work, treated at work, (had) surgery. And I have all the witness statements and the nurses who were standing there with me and that took care of me," Hicks recalled. "And the hospital said, 'Well, we're not so sure it may have happened at work.'"
Hicks says TriHealth and its claims processing company fought him from the beginning.
Hicks keeps having to appeal their decisions to the Ohio Industrial Commission.
Doctors have written letters saying it's wrong for TriHealth and its claims administrator to try to deny Hicks benefits they believe he deserves.
The latest ruling by the industrial commission is a split decision for Hicks.
TriHealth won its attempt to terminate his "temporary total disability payments."
But TriHealth was also claiming Hicks's treatment and medications were "excessive."
Hicks won that part of the case, with the industrial commission's staff hearing officer writing that the medication and treatment are "medically appropriate and necessary."
Hicks harbors bad feelings about his former employer whom he feels he gave the best of himself at a job he really loved. He says he'd even made plans to begin training as a nurse when he was hurt.
Yet now his former employer is his adversary.
"Ultimately, I don't know who's responsible at TriHealth for denying everything," he said. "But I just want them to think, would you do this to your son or daughter? Or your brother?"
Hicks then asked if we could stand-up. We had been talking on the couch. He was hurting so bad I could literally see him shaking.
FOX19 contacted TriHealth for their response to Hicks's claims.
TriHealth spokesman Joe Kelley said the hospital system is limited by HIPAA, the federal patient's privacy law, in what it can say. However, he e-mailed us this statement Wednesday:
"What we can say is that we have approached Mr. Hicks's case with the same thoughtfulness and compassion with which we approach any and all employee relations issues. The decisions about Mr. Hick's claim and payments for medical care are subject to rules, regulations and processes of the Ohio Bureau of Workers Compensation. TriHealth has complied and continues to comply with these procedures," Mr. Kelley's statement for TriHealth said.
He adds that, like many big companies, TriHealth is self-insured when it comes to workers' compensation. It uses Sedgwick Claims Management Services, Inc. as its third-party administrator.
One can see why attorneys often have to get involved in workers' compensation issues – and why the program draws strong feelings from employees and the companies that hired them.
On the one hand, you have people like Jay Hicks who says that his life has been changed forever by incidents at work that were not his fault.
On the other hand, the cautionary tale of Darrell Slater whose fraud added-up to more than $11,000, according to the agreement he reached in Franklin County court. He's been ordered to pay that back plus $1500 in investigative costs.
Copyright 2012 WXIX. All rights reserved.