Company presents check for roofing school
Published: Jul. 1, 2013 at 6:11 PM EDT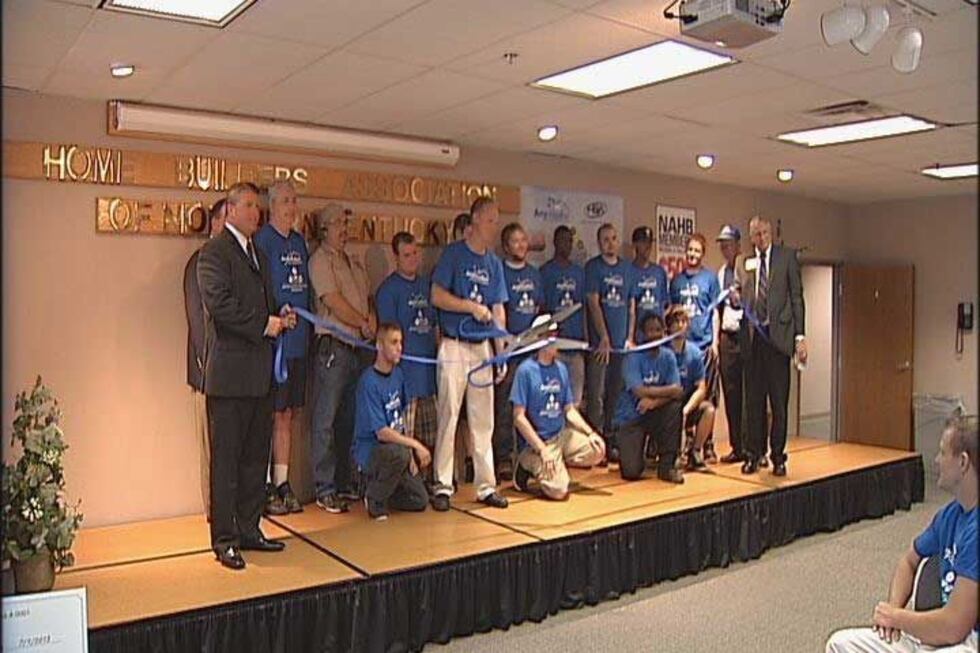 ERLANGER, KY (FOX19) - A ribbon cutting ceremony was held Monday morning for a roofing school at the Enzweiler Apprentice Training Program.
AnyWeather Roofing presented the school with a check for $12,000.
Twelve students will begin a 6-week course on how to roof. It's the first program of its kind in Northern Kentucky.
AnyWeather has announced the Extreme Roof Makeover Project to go along with the opening. Anyone in need of new roof should e-mail anyweatherroofingexperts@gmail.com or visit the AnyWeather Facebook page at http://www.facebook.com/AnyWeatherRoofingExperts. Submissions must be received by June 3.
Copyright 2013 WXIX. All rights reserved.