New details on deadly officer-involved shooting in Clifton
Published: Jul. 24, 2013 at 7:10 PM EDT
|
Updated: Jul. 26, 2013 at 3:22 AM EDT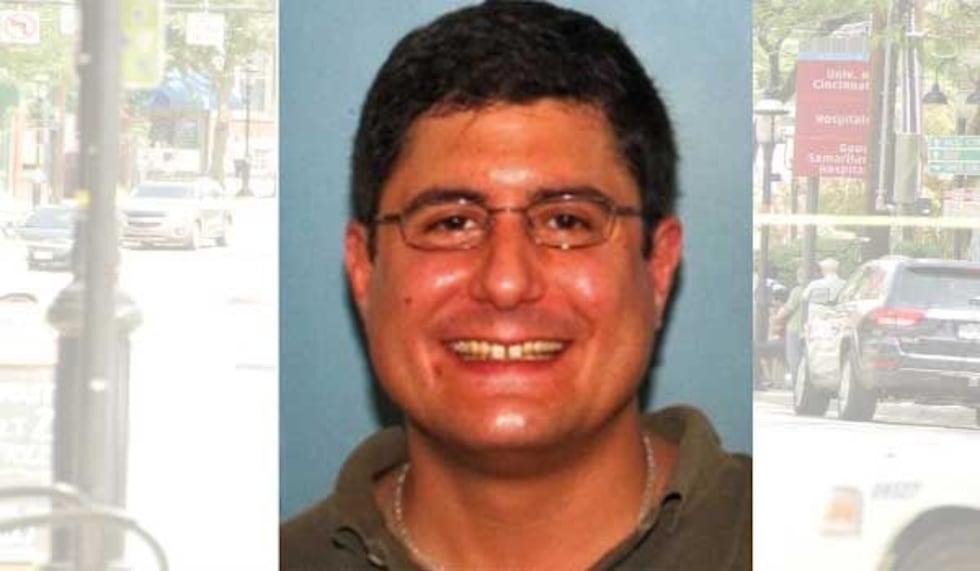 CLIFTON, OH (FOX19) - Interim Cincinnati Police Chief Paul Humphries held a press conference on Thursday morning to talk about a deadly officer-involved shooting.
Police first received a call around 2:30 p.m. Wednesday afternoon from a mental health care provider asking officers to assist a person near Ludlow and Clifton Avenue, suffering from mental health issues and armed with a gun.
According to police, Mental Health Response Team (MHRT) trained officers located 32-year-old Roger Ramundo on the outdoor rear patio at Arlin's, located on Ludlow Avenue, and attempted to develop a rapport. Humphries said officers had been involved in situations with Ramundo before that had all ended peacefully.

Officers say Ramundo, who has bi-polar disorder, became combative and a struggle ensued.
Police say tasers were deployed with partial effect, but the suspect was able to produce a handgun and fire a shot.
"This was a life and death situation," said Humphries.
Humphries said five officers were hands-on with Ramundo, trying to control him. After he fired a shot, he tried to raise his gun at officers.
That's when officer Bryan Gabel, 48, fired two shots at Ramundo's back left side.
Ramundo was taken to University of Cincinnati Medical Center, where he was pronounced dead.
In a call to police, a health care worker said Ramundo's mother described him as being belligerent, threatening and was off his mental health medication.
"She tried to bring him here to the doctor's appointment.  He won't come to here or the hospital, and he threatened the mother if she called the cops that it would be a blood bath," said the caller.
"This is a tragic situation," said Humphries. "Officers did everything they could to not have to use deadly force."
No officers were shot in the incident. However, one suffered minor injuries from a Taser barb from a fellow officer and was treated.
Humphries said that in addition to the loaded gun, Ramundo had extra ammunition, mace and a small pocketknife on his person.

According to records shared with us from the Cincinnati Police Department, Officer Gabel has been with Cincinnati Police since 1990. He was promoted to police officer in 1991 and eventually promoted to police sergeant in September 1997, a position he served for a decade.
You might remember Gabel was one of the sergeants suspended and demoted in December of 2007 for allowing police officers to goof off while they should have been working. He then resigned in January 2008 and was later reinstated and assigned to District 5 in February 2009.
Four months later, Gabel was charged with driving under the influence. In October of 2009 he was transferred to District 3 as a police officer and in March of 2012, he was transferred back to District 5 where he has been since.
Gabel is now on paid administrative leave following Wednesday's incident, which is standard protocol.
Ramundo's family released this statement on Wednesday evening:
We are devastated by the loss of our son Roger. This is not the time to request an interview with anyone in our family. We ask that the media respect our time to mourn and refrain from calling us or showing up at our doorstep. Thank you.
Cincinnati Mayor Mark Mallory also issued a statement:
"The loss of a life is always tragic, and the City of Cincinnati will keep the family and friends of the deceased in our thoughts and prayers.  As we wait for more information about the incident, it is important to remember that, as always, there will be three separate investigations, the Criminal Investigation, Internal Affairs, and the Citizens Complaint Authority.  We will release more information about the incident as details are gathered."
Copyright 2013 WXIX. All rights reserved.