I-75 reopens after 3-vehicle crash near Monroe
Published: Oct. 11, 2013 at 5:30 PM EDT
|
Updated: Oct. 11, 2013 at 10:03 PM EDT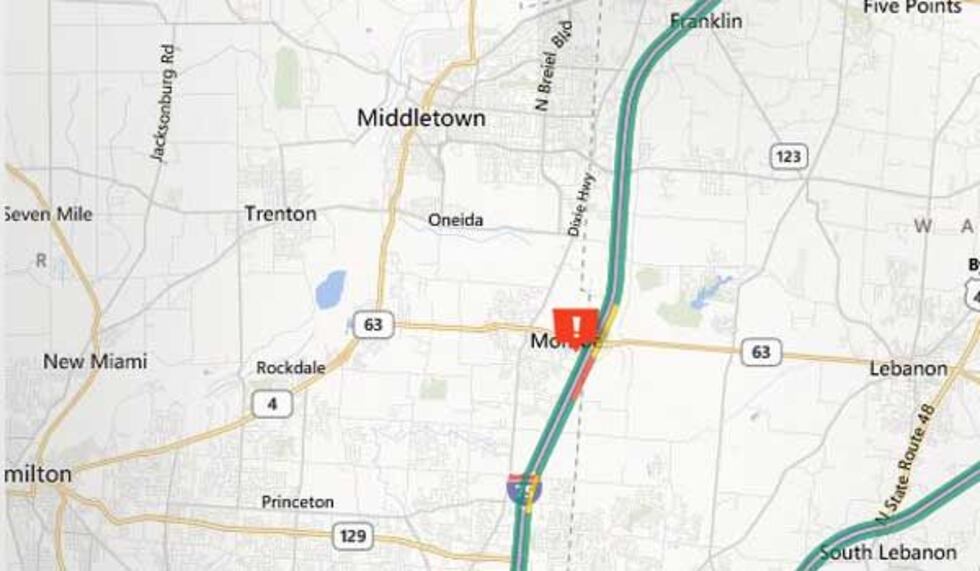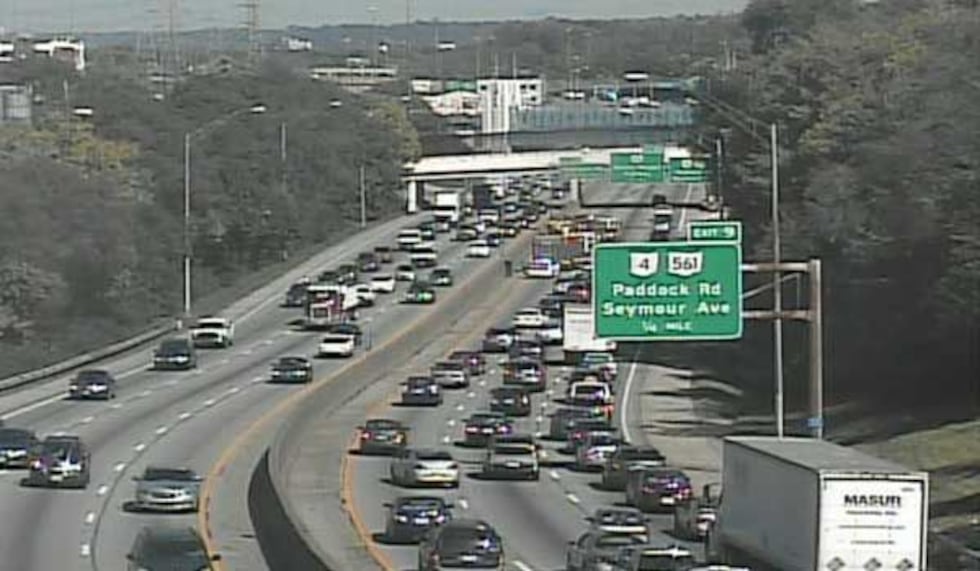 MONROE, OH (FOX19) - The Ohio State Highway Patrol is investigating a three-vehicle accident on Friday afternoon that completely shutdown I-75 north just south of Monroe.

Authorities say Lois Hubbard, 78, of Franklin, was headed northbound in a Toyota Avalon driving in the right center lane. Ricky Holmes, 38, of Vicksburg, MI, was driving a Subaru Outback in the left center lane.
The preliminary investigation revealed Holmes made a lane change into the right lane, hitting the back of Hubbard's Avalon. She then came to a quick stop after being struck.
At the same time, authorities say Carlos Rogers, 38, of Bethlehem, PA, was driving a freightliner semi northbound in the right center lane. Rogers attempted to avoid the other two vehicles by veering left but hit both vehicles. It happened just before 1 p.m. at mile marker 28.

Hubbard was extracted from the car by Liberty Township EMS. She was taken to Atrium Hospital in Middletown with non-life threatening injuries. Holmes and Rogers were not injured.
Holmes was issued a citation for assured cleared distance and released. Authorities say no alcohol or drug usage was involved, and everyone was wearing a seatbelt.

I-75 was shut down in the area until 2:30 p.m.
Further south in Cincinnati, another accident was reported on I-75 north at Paddock Road. Further information regarding that accident was not released.

Copyright 2013 WXIX. All rights reserved.