FOX19 Investigates: Common Core in the classroom
Published: Nov. 20, 2013 at 3:32 AM EST
|
Updated: Nov. 20, 2013 at 5:17 AM EST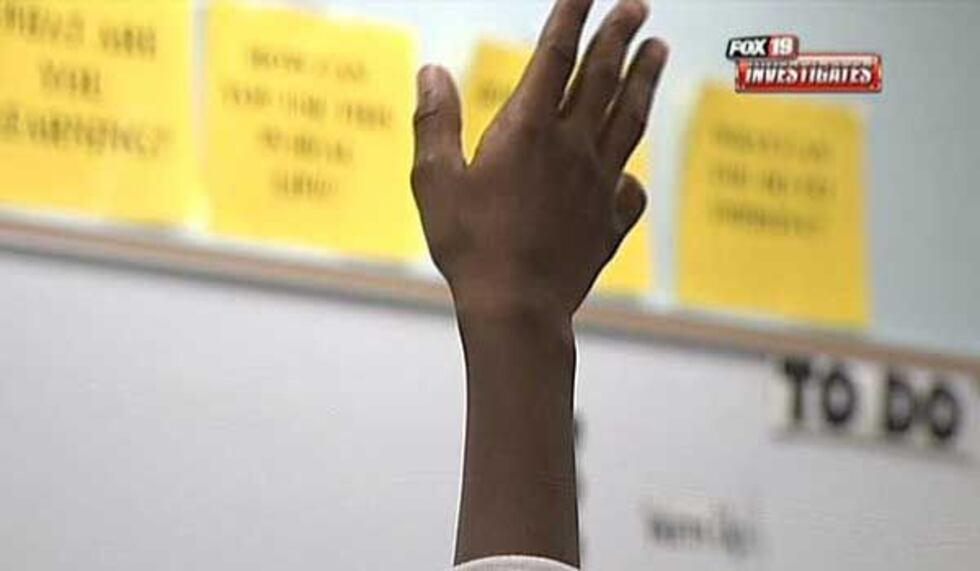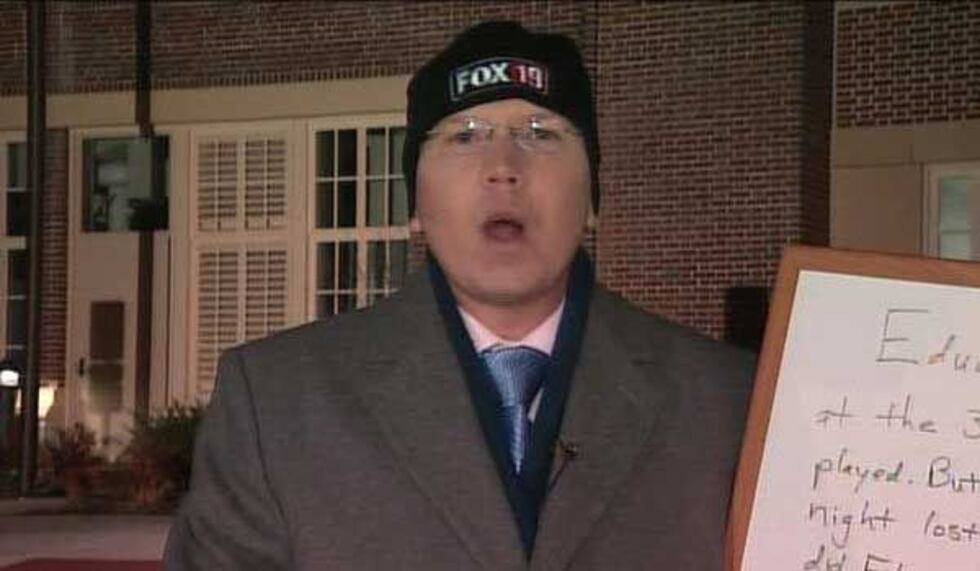 CINCINNATI, OH (FOX19) - Parents sitting-in on their child's math or reading class in some public schools in Cincinnati this year may notice that lessons aren't like when they were in school. Common Core is arriving. It'll be in every public school in Ohio starting next fall.
Earlier this week, the new education standards sparked protests across the country, with thousands of parents from Louisiana to Long Island taken their kids out of class for the day. Conservatives are angry at what they see as a federal takeover of local education. Although the idea for the Common Core standards began at a 2009 meeting of the nation's governors, with the support of the Gates Foundation, and is supposed to be voluntary, conservatives argue Pres. Obama is all but forcing states to adopt Common Core by tying its adoption to federal money and waivers to No Child Left Behind.
For several weeks this fall, FOX19 has been investigating what Common Core is like in the classroom. We wanted to put politics aside and see how these new standards --- this new education philosophy --- is changing how teachers teach.
Westwood Elementary's principal, Christopher Grant, agreed to give us behind-the-scenes access as a coach helped teachers navigate how to get kids to think on their own, one of the hallmarks of Common Core, and even allowed us into a strategy session where teachers were open about the challenges.
In the meeting we attended, third grade teachers were sharing their thoughts about a book they'd been reading called Mindset. They'd finished the first chapter when we were there.
"It was just weird," said Mary-Beth Shannon, who also teaches second graders. "It really was applicable to me this week. And I wanted to give-up and just (say), 'Uh, I'm done. It's too much.' And that was based on the circumstances and the environment."
Some of the students here may not eat at home. They may get passed around from relative to relative because their mom or dad is technically homeless.
"You know," Shannon said, "it's up to us not only with our lesson planning but making sure that they feel safe and secure and that it's OK to make mistakes and it's OK not to do it the 'right way.' We'll get to the right answer in some fashion."
We saw that theory in play when we sat in on Amy Johnson's third grade math class. She wanted to emphasize to her squirmy, bright bunch that they need to come up with the path to the right answer when it comes to word problems in math. She's there to guide them. But she's not there to tell them step-by-step how to come up with the answer.
She used this analogy: Imagine you get a ball stuck on the rim of a basketball goal. How would you get it down? Most of the kids told her they'd get a ladder, climb up, and get the ball. One little boy was holding-out, though.
"This table had a person that didn't get the ladder," Ms. Johnson told the class after walking around to hear different children's answers. "But they still got the ball down."
How?
The little boy told the class he'd use another ball to knock it free.
In a nutshell, that's the idea behind Common Core --- that you shouldn't have to teach to a test because students should have the intellectual capability through your teaching to tackle any problem on a test.
A former high school teacher who's now an education researcher and professor at the University of Cincinnati just hopes that teachers are given the freedom to change their lesson plans to meet the needs of the students in their classroom. That's a concern for him since the 45 states that have adopted Common Core are basically pledging that if parents move to, say, Northern Kentucky from Cincinnati, their kids can enter a new school without being way ahead or way behind.
He also cautions against expecting any change to produce quick results, which he notes seems to happen with every new person in the White House who backs a new education agenda.
"Give it time to not only be implemented but to also correct some of its potential flaws," he said. "For change to actually be seen in data, it could take four to six years."
Copyright 2013 WXIX. All rights reserved.

------
For more information about Common Core, check-out some of the links we came across while researching this story.
For Ohio parents: http://education.ohio.gov/Topics/Academic-Content-Standards/New-Learning-Standards
In Indiana: http://indianapublicmedia.org/stateimpact/2013/11/15/legislative-panel-vote-short-recommend-indiana-leave-common-core/ and http://www.corestandards.org/in-the-states,
If you're in Kentucky, you may be interested in these: http://www.theatlantic.com/education/archive/2013/10/what-kentucky-can-teach-the-rest-of-the-us-about-the-common-core/280453/ and http://education.ky.gov/curriculum/docs/pages/common-core-standards-resources.aspx
The national perspective:
http://www.foxnews.com/politics/2013/11/19/duncan-takes-heat-over-description-common-core-foes-as-white-suburban-moms/?intcmp=obinsite
http://usatoday30.usatoday.com/news/education/story/2012-04-28/common-core-education/54583192/1