FOX19 Investigates: Hometown hookers
Published: Nov. 25, 2013 at 12:57 PM EST
|
Updated: Nov. 26, 2013 at 3:54 AM EST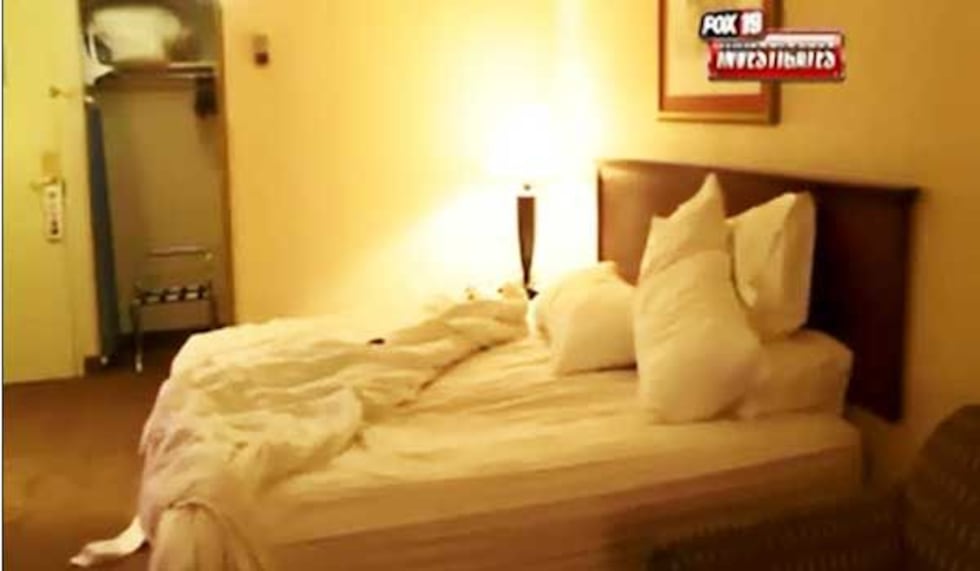 (FOX19) - A local police detective wants to remain anonymous, but his message is clear. While the problem of prostitution is nothing new, he says where many prostitutes are working has changed significantly.
"It's not the seedy motels. It's the upscale hotels. The Hyatts, the Hiltons, the Crowne Plazas, it doesn't matter," the detective said.
Thanks to the Internet, prostitutes have an easy way to advertise.  Johns can search for dozens of options from the privacy of their homes, then set up a meeting at a local hotel.  Those hotels are often closer to your home than you'd ever imagine.
"They may say they're currently servicing the Fort Mitchell area or Eastgate area or Sharonville or Colerain," he said.
The communities that are seeing the worst prostitution problems in their hotels are the ones with the easiest access to interstates. Three local police departments—Blue Ash, Sharonville and West Chester—have made dozens of prostitution arrests since 2012. Those arrests occurred at more than a dozen brand name hotel chains, including the Hyatt, Holiday Inn and Crowne Plaza.
FOX19'S Amy Wagner asked the under-cover detective, "Do you think the average citizen out there has any idea?"
"No, I don't. They don't know if it's going on next door to their home or in the room next door where they are staying on vacation," he said.
Just last week, the Sharonville Police Department held a prostitution sting at one of their hotels.  They set up in a room, called  several prostitutes and set up a meeting time.  A few hours later, a knock at the door, and two women entered together.
They asked for $200 apiece for group sex.  After receiving the money, the women were naked in less than two minutes.  A minute later, Sharonville detectives barged in, charging them with soliciting. The two women barely made it out of the room in handcuffs and another woman had already arrived.
"As quickly as we can get out and get set, there's usually someone else enroute to get there," said Sharonville Police Chief Aaron Blasky.
Less than two minutes after walking through the door, that woman is also charged. In just a half hour, Sharonville Police charge four women with soliciting. One of them has open warrants for soliciting. Another is charged with possession of drugs.
Human trafficking experts from the FBI and Salvation Army are also on hand.
"Ninety percent of individuals who are engaging in commercial sex are under the control of a pimp or a trafficker of some kind," said Salvation Army's Anti-Human Trafficking Program Coordinator, Erin Meyer.
In all, Sharonville Police arrest six women in the matter of just a few seconds.  "For us this is a small operation.  Very small operation," Chief Blasky said.
As the nature of prostitution changes, so do the police work to combat it.  As quickly as they are processed, these women are back out on the streets and back in hotels, possibly in your neighborhood.
"We are going to continue taking action.  In fact, if anything, we are going to take more action," Blasky said.
Copyright 2013 WXIX. All rights reserved.