FOX19 Investigates: Breaker boxes causing house fires
Published: Jul. 21, 2018 at 9:40 AM EDT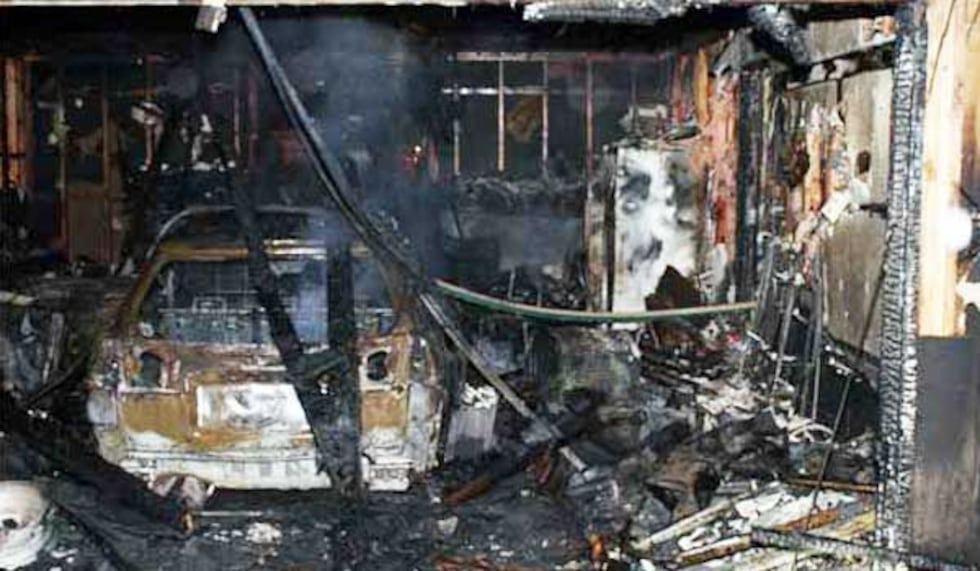 CINCINNATI, OH (FOX19) - Breaker boxes made by Federal Pacific are blamed for at least two fires in the Tri-State, including one in Wyoming that caused $240,000 in damage, firefighters and a home inspector tell FOX19 Investigates.
The Wyoming fire in August 2012 lit up the night sky as flames spread quickly.
"It ended-up being a pretty significant fire, even though the homeowner was home," said Wyoming firefighter Matt Flagler, who was at the scene that night. "They had working smoke detectors, but the nature of the fire being electrical in origin caused fire to extend into the walls and spread very rapidly through the home."

The fire started in the garage. That's where the homeowner's Federal Pacific breaker box was located.

The federal government began investigating these breaker boxes in June 1980 but has never issued a recall. The Consumer Product Safety Commission claimed it didn't have the money to do a thorough enough investigation.
Home inspectors like John Cordell are urging people to check their breaker box to see if it was made by Federal Pacific, which is now out of business. Many homes in the Cincinnati area were built between the 1950s and 1980s, when these breaker boxes were in use.
The label is easy to see.
"Yes, right on the front," said Cordell, in the basement of a Finneytown home that has one.
The owner of the house -- Jeremy Yocum -- said his home inspector alerted him to the issue when he and his wife bought the property in 2002. But back then, the home inspector didn't act like it was an urgent issue.
Because there have been so many fires attributed to Federal Pacific breaker boxes across the country, Yocum now realizes that it is an urgent issue. And he's preparing to replace the one in his house before he puts his home on the market.
"I anticipate it will be an issue," said Yocum. "I kind of want to remove as many roadblocks as possible throughout that process."
So what makes Federal Pacific boxes so dangerous?
Firefighter Matt Flagler tells FOX19 that it has to do with what's on the inside of the little breakers.
"If too much current is applied, there's a piece of metal in here that will heat up and expand and cause the circuit to open up so no more power flows," Flagler said, holding one. "In this particular brand of circuit breaker, a piece of the metal would still stay in contact and power would still flow."
Eventually the breaker melts. That starts a fire, like the one in Wyoming. Thank goodness, though, no one was hurt.
If your home has a Federal Pacific breaker box, Cordell urges you to hire a licensed electrician to replace it. He says that can run between $700 and $1,500.
You should also ask the electrician to check to see if you have aluminum or copper wiring. Inferior aluminum wiring was sometimes used in conjunction with the Federal Pacific boxes because it's cheaper.
However, aluminum wiring can be dangerous. Fixing the wiring issue, Cordell said, can cost as much as $5,000 for the type of two-story home we visited in Finneytown.

Copyright 2014 WXIX. All rights reserved.