Should guns be allowed on college campuses?
Published: Apr. 11, 2014 at 11:04 AM EDT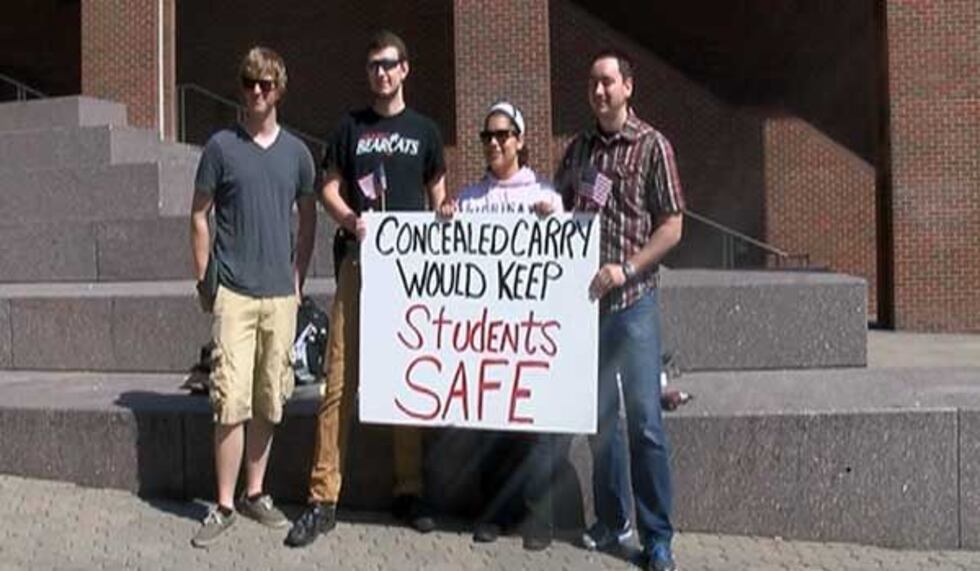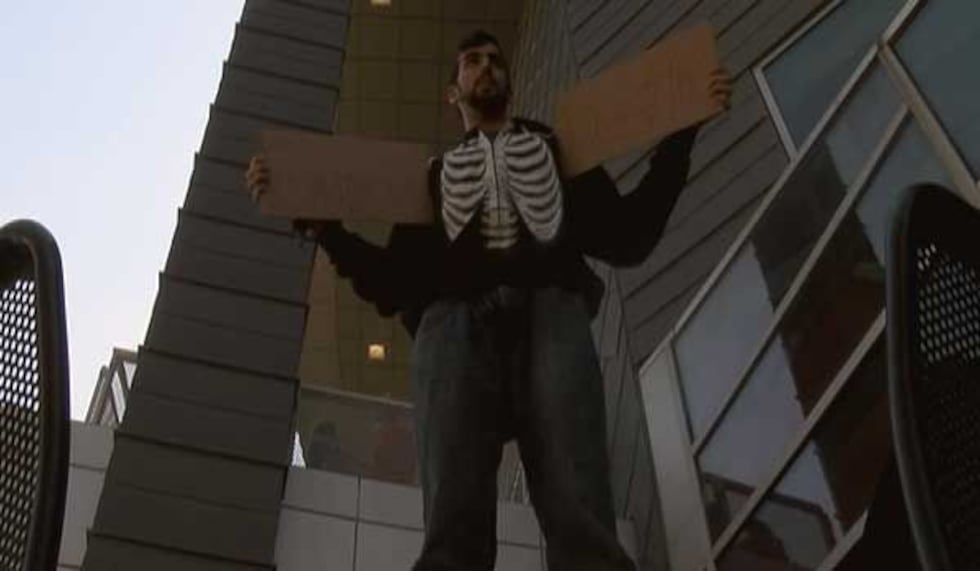 CLIFTON, OH (FOX19) - Carrying guns on college campuses is illegal right now in Ohio but that may change.
House Bill 231 proposed last summer by Rep. Ron Maag, R-Warren County, would allow concealed carry license holders to bring their weapons onto university campuses.
Thursday afternoon Bearcats for Concealed Carry showed their support for the bill by wearing empty gun holsters on the campus of the University of Cincinnati.
Students say they received the university email about the demonstration Thursday morning and forgot about it until both sides of the issue made their positions very obvious in the middle of campus.
"It's important to stay protected," says Miesha Carey.
Carey, a student at UC, recently got her own concealed carry license for protection. She stood outside the student center wearing an empty gun holster along with half a dozen classmates. Each of them took turns holding a sign that read "Concealed Carry Would Keep Students Safe."
"When we are walking home off of campus, we are sitting ducks in a sense. Not only is it something we want, it is something we can be responsible with," says Carey.
Just moments later, an anti-protestor created a demonstration of his own just a few feet away. Rashid  Labez stood dressed in a skeleton hooded sweatshirt holding a sign that read "Guns = Deaths."

"Think for yourself and question. Yeah that's my quote by the way," said Labez. "I mean I've shot a gun. I just don't think that more and more and more is ever the answer. There are a lot of unstable people. Just adding more and more potential violence is not going to solve the problem."
The conversation isn't over.
From noon until 3:30 p.m. Saturday, the Cincinnati Open Carry/Firearm Education Walk will take place on campus and along the perimeter of the UC campus.
Participants will openly carry firearms as an expression of support for the right to openly carry legal firearms.

UC says both of these demonstrations are legal and follow city, state and federal laws concerning the open carry of legal firearms.
"The University of Cincinnati strongly believes in freedom of speech and peaceful assembly.  The University of Cincinnati is fully aware that some forms of expression may be found controversial. It is because some expressions are unpopular that our nation supports these constitutional freedoms," the university said.