Former Northwest teaching assistant pleads guilty to sexual battery
Published: May. 7, 2014 at 6:10 PM EDT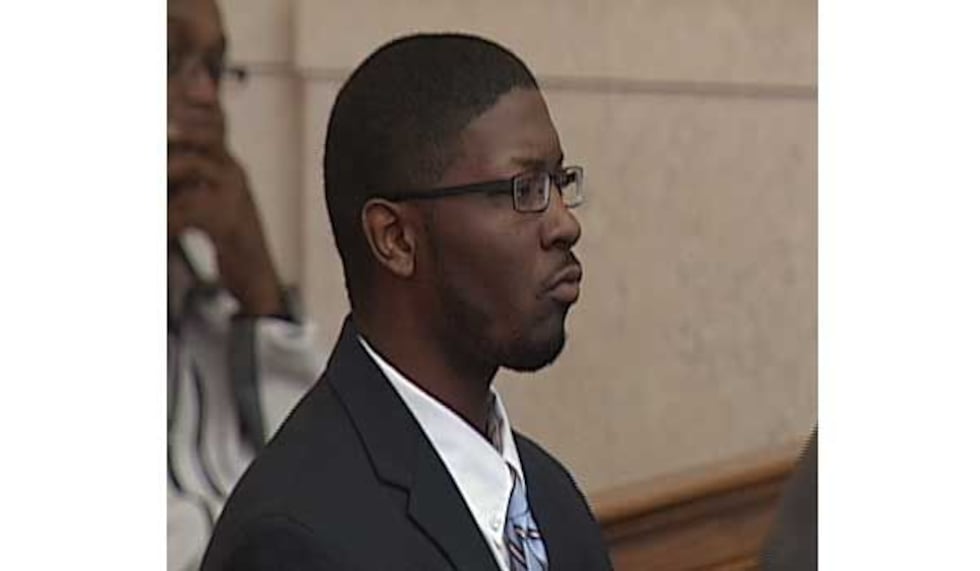 CINCINNATI, OH (FOX19) - A former teaching assistant with Northwest Local School District pleaded guilty to one count of sexual battery Wednesday in Hamilton County Common Pleas Court.

Brandon Lampley, 28, had sexual conduct with a 16-year-old Northwest High School student on Feb. 12 at the Colerain Township school, the Hamilton County Prosecutor's Office has said. When the girl was not in her assigned classroom at a particular time during the school day, the school began an investigation.
Lampley resigned from his job shortly after the allegations surfaced.
Lampley faces a maximum of five years in prison for the charge which is a third degree felony. Sentencing is May 30.
Outside of court, attorney Christopher McDowell said by pleading, his client saves the victim the trauma of having to appear before a grand jury.
"He's very remorseful (and) very sorry for what has occurred here," McDowell said. "This is an aberration for him. It's not something that he's ever done before or since."
Stacey DeGraffenreid, an assistant Hamilton County prosecutor, said outside of court, that Lampley and the victim first met back in possibly January or before then. The sexual conduct happened in a training area that's not opened during the school day.
DeGraffenreid said Lampley and the victim had a previous sexual encounter at the school possibly 10 days before the Feb. 12 incident but prosecutors didn't charge him for that previous incident as part of Lampley pleading.
DeGraffenreid said Lampley and the victim exchanged more than 700 text messages during a short period. Lampley later told the victim to delete the messages and both of them did do that. Colerain Township Police recovered some of the messages but it was not clear how many they found.
Prosecutors will ask that Lampley serve prison time.
"We take this as a very serious matter," she said.
McDowell anticipates Lampley will serve some jail time, noting that Judge Ralph Winkler ordered him jailed without bond on Wednesday.
Is there a double standard in terms of how we view sex offenders? Share your opinion above.

Copyright 2014 WXIX. All rights reserved.