Lawsuit alleges discrimination at Buffalo Wild Wings
Published: Jul. 22, 2014 at 7:24 AM EDT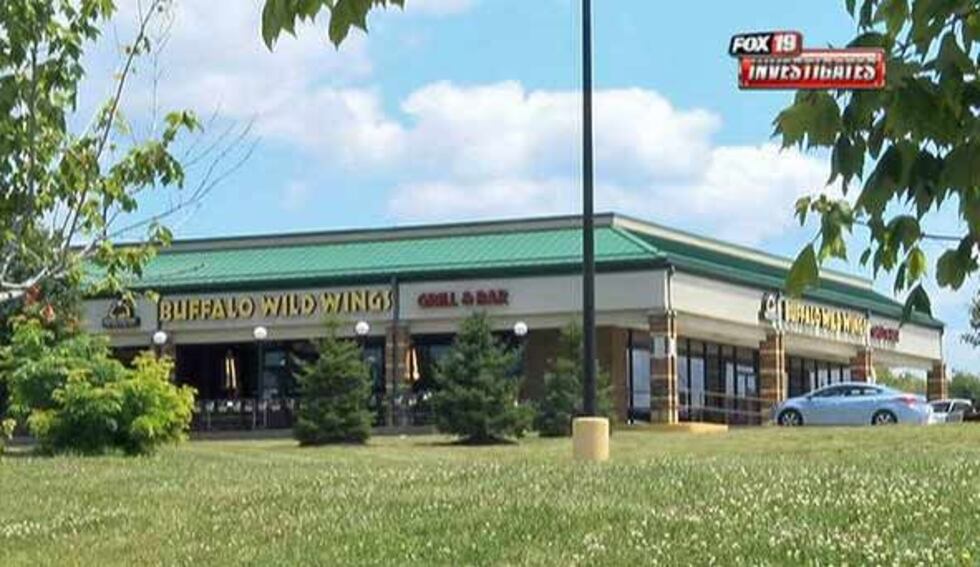 FOREST PARK, OH (FOX19) - Two Cincinnati women have filed a federal civil rights lawsuit against Buffalo Wild Wings, claiming they were victims of racial discrimination while employees at the Forest Park restaurant location.
"I was not used to such hatred coming from anyone," said Erica Jackson, who along with another former employee, Nikkea Berry, is suing the Minnesota-based restaurant chain.
The African American women filed the lawsuit in federal court in early July. According to the federal filing, they are seeking monetary damages in excess of $75,000 for lost wages and emotional distress.
Jackson and Berry told FOX19 Investigates that they and other African-American workers were repeatedly subjected to racist jokes, remarks and behavior.
The women, who worked at the Forest Park Buffalo Wild Wings from 2006 until they were fired in 2013 said they loved their jobs until there was a management change in 2012.
"It was never like that before. It was like a big ole family before with our other manager," Berry said.
According to court documents, during staff meetings an assistant manager repeatedly told an offensive, sexually charged joke that involved a pregnant African American woman and a chicken wing.
Click here to read the lawsuit filed against Buffalo Wild Wings
Jackson said that's when she and several other employees filed a formal complaint with Buffalo Wild Wings' corporate human resources.
But instead of disciplining the assistant manager, the lawsuit alleges Buffalo Wild Wings promoted him to general manager of the Forest Park restaurant. The lawsuit alleges the racist behavior continued.
"He went to another young man and called him the name of every other black male employee and then said, 'Oh, I'm sorry, you all look alike,'" said Jackson.
The lawsuit also alleges the restaurant management team posted a photo of food items standing in a police line-up with a turkey wearing a shirt that read "I'm with stupid." The food items were labeled with employee names, some of them black workers.
According to the lawsuit, in 2013 the manager also threw a plate at an African American cook.
Jackson and Berry said several employees filed a second compliant with corporate human resources. The women said they were fired a short time later for "performance related" reasons.
FOX19 Investigates attempted to speak with the manager of the restaurant on two occasions. The second time we were asked by another manger to leave.
In an email, a Buffalo Wild Wings corporate spokesperson said company policy is to not comment on pending litigation but takes any allegations of employee discrimination seriously and is reviewing these allegations carefully.
Jackson and Berry claim that what happened to them was a systematic plan to have less interaction between African American employees and customers. FOX19 Investigates staff saw a number of African American workers serving customers at the Forest Park location.
However, FOX19 Investigates found a promotional video on the Buffalo Wild Wings corporate website that tells a different story. The video, aimed at prospective employees, is introduced by the company CEO.
It shows employees working at the chain's "most engaged" restaurant team of the year at a location in Memphis, Tenn. The video shows satisfied customers being served by happy workers, who participate in team huddles and high fives with co-workers and managers. But FOX19 Investigates noticed that in the nearly two-minute video, only non-African American workers were interacting with customers. African American workers are seen briefly only in the back of the restaurant or in the kitchen.
"If this is happening and it's happening at corporate, I'm concerned that more people could be going through this in the organization," said Rob Richardson, the plaintiffs' attorney.
Jackson and Berry insist they are not disgruntled employees, but the lawsuit is about taking a stand against racist discrimination.
"In 2014 you'd have thought so many years had passed since it was in our face," Jackson said. "I would like justice to be served, whatever that may be."
Jackson and Berry also filed complaints with the U.S. Equal Employment Opportunity Commission. In fiscal year 2013, there were nearly 100,000 discrimination complaints filed nationally. In Ohio, there were more than 3700. Of that number, about 35 percent were based on race.
Copyright 2014 WXIX. All rights reserved.