Police union files grievance for Tensing to get job back
Published: Jul. 29, 2015 at 7:54 AM EDT
|
Updated: Jul. 31, 2015 at 5:21 PM EDT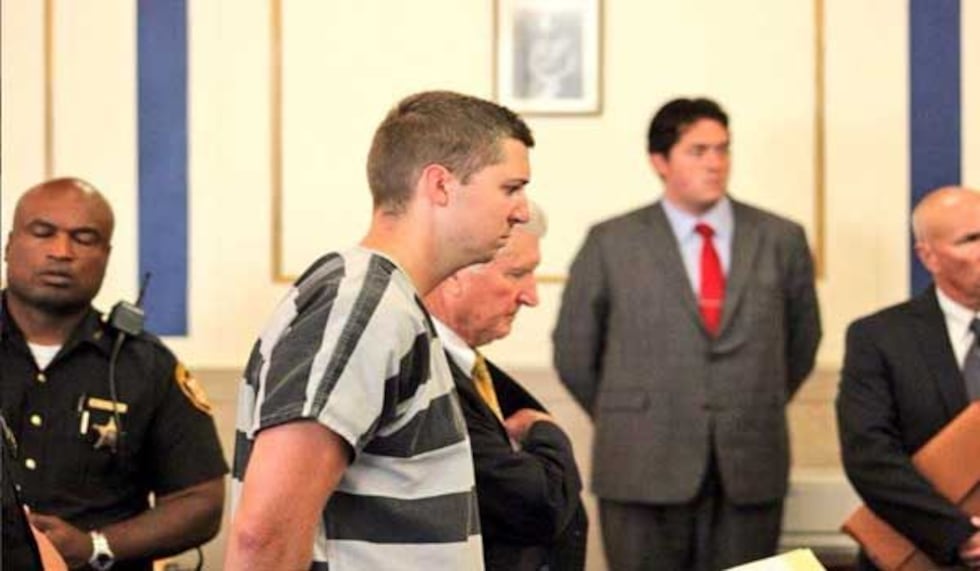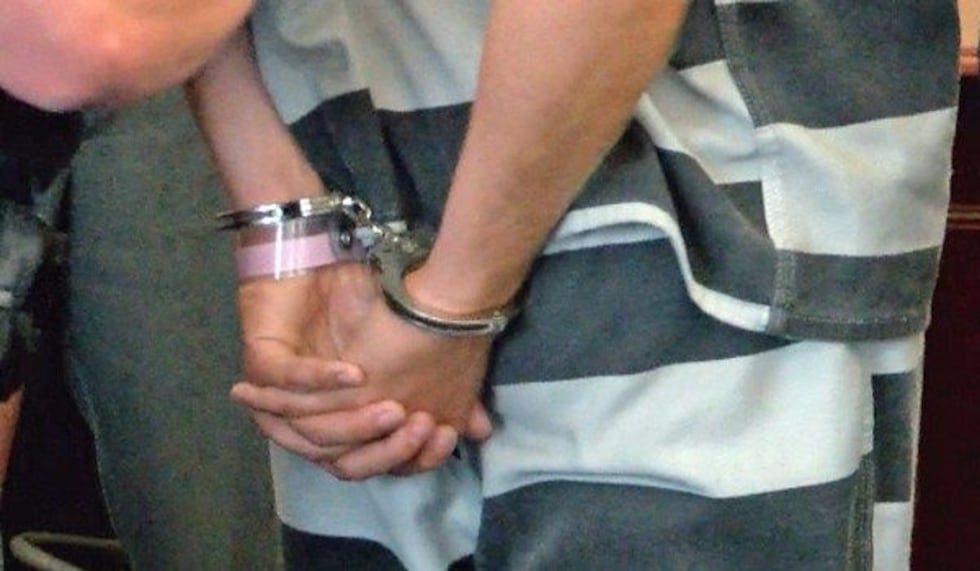 CINCINNATI (FOX19) - Ray Tensing wants his job back.
A police union filed a grievance on his behalf so he can go back to patrolling the University of Cincinnati.
The grievance was filed Wednesday, the same day Tensing became the first law enforcement officer in the history of the Tri-State to be charged with murder.
UC fired Tensing shortly after Hamilton County Prosecutor Joe Deters said "I'm treating him like a murderer" and announced he was indicted on murder and voluntary manslaughter charges in the July 19 slaying of Samuel DuBose, 43.
"He never should have been a police officer," Deters said.
But the police union says UC violated Tensing's employment contract by giving him a pre-disciplinary conference and a copy of the formal charges.
A mandatory grievance hearing will be held in the next few weeks, said Tom Fehr, spokesman for  Fraternal Order of Police, Ohio Labor Council Inc.
If the grievance is upheld, Tensing will get his job back. If it is denied, the case will go to arbitration.
In a statement to FOX19 NOW, UC representative Michelle Ralson said the university stands by its decision to terminate Officer Ray Tensing. She did not comment on the grievance.
In a highly charged case that has gained  national attention, Tensing pulled DuBose over in Mt. Auburn because his vehicle was missing a front license plate. He said DuBose tried to pull away and was dragging him, so he shot him in the head.
But police body camera video footage shows Tensing shot DuBose in the head without provocation, Deters said.
Tensing posted $100,000 bond - 10 percent of his total $1 million bond - Thursday night and was released from the Hamilton County Justice Center amid death threats.
His lawyer, Stew Mathews, said people from all across the country offered to pay the bond.
Tensing has pleaded not guilty and returns to court Aug. 19. If convicted, he could spend the rest of his life in prison.
"I'm treating him like a murderer," Deters said. "He never should have been a police officer."
The prosecutor released the much-anticipated video footage during his press conference and described the shooting as the most "asinine" move he's ever seen a law enforcement officer make. He said Tensing purposely misled investigators.
CLICK HERE TO WATCH THE BODY CAM FOOTAGE (VIEWER DISCRETION ADVISED)
"I think he lost his temper because Mr. DuBose wouldn't get out of his car. When you see this, you will not believe how quickly he pulls his gun and shoots him. It's so senseless," Deters said.
"I feel so sorry for (DuBose's) family and what they lost and I feel sorry for the community, too, because we've worked so hard to develop great police relationships with the community and to have this type of a senseless act take place in Cincinnati. This doesn't happen in the United States, OK? This might happen in Afghanistan or somewhere. This just does not happen in the United States."
Tensing cried when he heard he was being charged with murder, according to Mathews.
"Ray Tensing's a good kid, an excellent officer who is in a bad situation at this point," Mathews said.
Tensing turned himself in while Deters was still holding his press conference and spent the night locked up at the Hamilton County jail.
His lawyer said he shot DuBose in self-defense  Mathews said Tensing was knocked to the ground after trying to grab the keys from the ignition of DuBose's car while trying to prevent him from driving away and running him over.
This is the first time a local law enforcement officer has been charged with murder.
The indictment comes after days of anxiety over the case, one in which a white officer shot and killed an unarmed black man in a city that went through three days of rioting 14 years ago following a similar scenario.
Deters said he hopes Tensing is convicted and gets life in prison.
"Some people want to believe Mr. DuBose did something violent toward the officer," Deters said. "He did not. He did not at all."
Deters also said UC should focus on educating, not policing, and let Cincinnati police take over patrolling and enforcing the law on campus.
"They're not cops. Being a police officer shouldn't be the role of this university," he said.
Shortly after Deters' remarks, UC officials announced they fired Tensing.
Members of DuBose's family met privately with Deters before the press conference to learn about the indictment and to watch the video.
"I'm so thankful everything has been uncovered," said his mother, Audrey DuBose. "Everything is being revealed."
The family said they are peaceful and want all demonstrations to be calm.
Their lawyer, Mark O'Mara, George Zimmerman's lawyer during the 2013 Trayvon Martin shooting, said he was surprised by the video but relieved prosecutors quickly took the case to the grand jury.
Cincinnati is showing us how to do this right," he said.
The grand jury began hearing evidence last week.
FOX19 NOW and other local media sued Deters seeking the footage. Attorney Jack Greiner says Deters' decision to withhold the video violates Ohio's public records laws.
But Deters refused to release it, saying it would hurt his investigation and could taint the grand jury process, until they watched it.
"What the prosecutor Joe Deters had to say, and what he did today, that brought a lot of solace.  That brought as much comfort as could be expected to an enormous amount of pain," said Bishop Bobby Hilton, who heads up the National Action Network locally.
At a podium at city hall, city leaders rotated, offering their reactions just 90 minutes after the decision to charge ex-UC Police officer Ray Tensing with murder.
"We wanted the right thing to be done, the just thing to be done, the fair thing to be done.  We wanted the truth to come out," said Mayor John Cranley.
"It's the most difficult policing environment in the history of our nation.  But, that doesn't excuse away bad behavior.  We have got to be right.  We have got to be constitutional," said Cincinnati Police Chief Jeffrey Blackwell.
"The bottom line is that a life has been lost.  We need to make sure we learn something from this situation to ensure that Mr. DuBose's death is not in vain," said Cincinnati City Manager Harry Black.
Police rarely face criminal charges for use of force.
Only three local ones have been charged since 2001.
Cincinnati Police Officer Stephen Roach, 27, shot and killed unarmed and fleeing Timothy Thomas, 19, who was wanted on several misdemeanors, in Over-the-Rhine in April 2001.
The shooting sparked Cincinnati's worst racial unrest in three decades.
Roach was charged with negligent homicide and obstructing official business, both misdemeanors, and was acquitted in a bench trial.
He quit the Cincinnati Police Department in 2002 and began working for Evendale police, where he remains employed.
In January 2001, Cincinnati Police Officers Robert "Blaine" Jorg, 28, and Patrick Caton, 34, were indicted in connection with Roger Owensby's death.
Jorg was charged with misdemeanor assault and involuntary manslaughter. Caton was charged with assaulting Owensby.
Owensby, 29, died in police custody shortly after his arrest on Nov. 7, 2000. Although there was no warrant for his arrest, he was questioned outside a Roselawn convenience store and initially cooperated with police officers.
Police say Owensby tried to run and was tackled by several officers. He was struck several times, forced to the ground and handcuffed.
The coroner later determined Owensby died of asphyxiation.
Later that year, Jorg and Caton were acquitted on the assault charges.
The jury was unable to reach a verdict in the involuntary manslaughter charge, resulting in a mistrial.
Then-Hamilton County Prosecutor Mike Allen said he would not try Jorg again.
Copyright 2015 WXIX. All rights reserved.