Adoptee discovers he grew up in same town as 6 siblings, reunites 50 years later
Published: Aug. 10, 2015 at 1:05 AM EDT
|
Updated: Aug. 10, 2015 at 3:42 PM EDT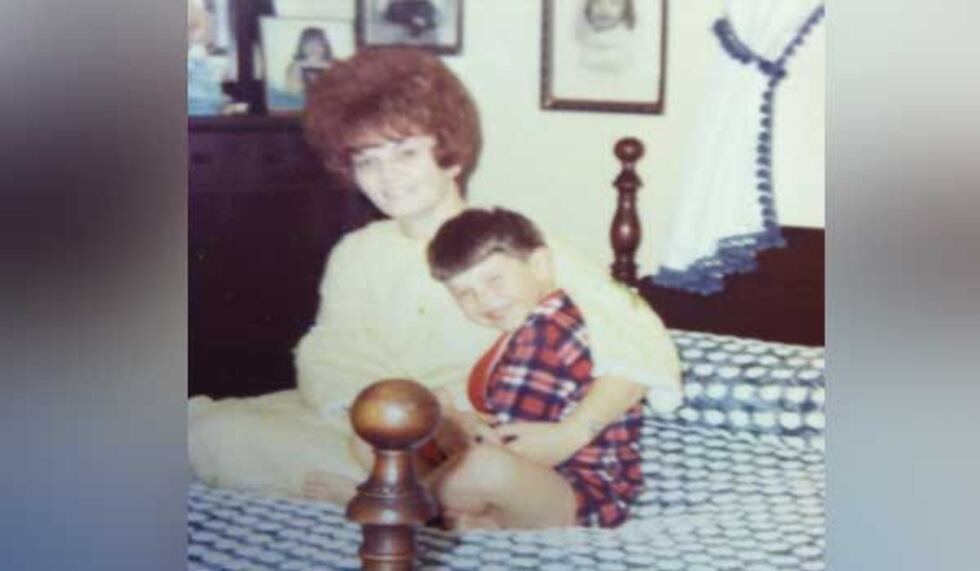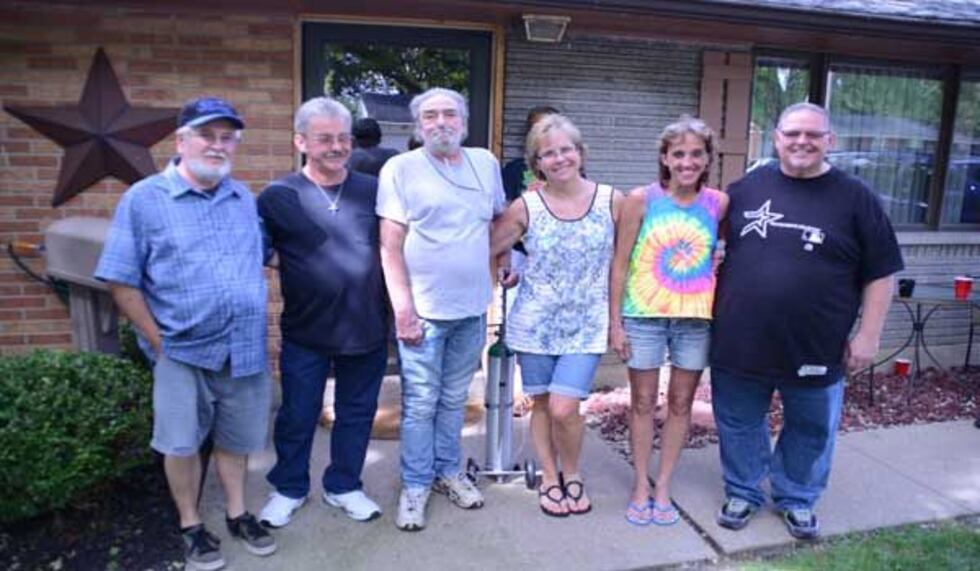 FOX19 - Steve Taylor, 49, was adopted at birth by Willard Taylor and his wife in the small town of Lebanon, Ohio where he grew up with their biological daughter. 

At the age of 4, Willard said their daughter asked for a brother but doctors advised his wife not to have any more children due to health concerns.
They decided to grow their family by adoption. The process would take at least 2 years according to the adoption agency but 10 months later in 1966, Willard said they received the precious gift of a son.
"This old lady came to the house and said, 'I see you're not ready for a baby' and my wife said 'Well, they told us it would take 2 years'.
She said 'Well, how about Wednesday?' Oh God, we lost it!" said Willard.
While Steve grew up with the love of two wonderful parents and a sister, he always wondered about his birth family.
"I had this dream as a small child laying in my bed at night saying somewhere in this world, I have a family," said Steve. "I'd say 'Mommy, why are my eyes brown and I got this thing in my nose and I'm flat footed and my mom would say, 'That's just the way God made you."
Steve's adoption records were part of the 400,000 sealed in Ohio between January 1, 1964 and September 19th, 1996. Ohio lawmakers, in 1963, reasoned that women would be more likely to choose adoption over abortion if they were guaranteed confidentiality.
The law was modified in 2013 allowing those adoptees to view their records as of March 2015.
After searching and gathering information including his adoption records this summer, Steve learned his birth mother had lived in his hometown of Lebanon the entire time.
Though she passed in 2006, he found his 2 birth sisters and 3 birth brothers grew up in Lebanon alongside him. As teenagers, they likely brushed shoulders in the hallways of Lebanon High School without ever knowing they were siblings.
"I was just absolutely floored. I just kept asking, 'What did you say? What did you say? Are you sure?" said Rhonda Welch, Steve's oldest birth sister. "Passed each other in the hallways at school and never had a clue."
For 15 years now Steve's brother Bill has lived just down the street from him in Lebanon but neither one of them ever imagined they were related.
A single mom of six, Steve learned his birth mother became pregnant at the age of 38. Unable to care for another child, she put Steve up for adoption but did not tell her children. His siblings never knew he existed until three weeks ago.
"They've all brought me all kinds of things that they've had through the years and they said 'You know what? We've had them all these years and they will mean a lot to you," said Steve as he looked through old pictures of his mother and family members.
"She was, I'm sure, a wonderful lady," said Steve who holds no ill will towards his birth mother. He says he understands she put him up for adoption out of love.
"I just wish that our mom could be here to see all of this. That would be amazing. She would absolutely love it. I mean this is, this is nice," says Wanda, Steve's youngest sister.
Steve's adoptive father Willard says when they signed the paperwork finalizing the adoption, his wife peaked over to see the judge's papers. She could only read the words "Bolin Baby". Willard says for years they asked dozens of people with the 'Bolin' last name if they knew their son's birth mother. No one knew. With the records sealed, they had no way of finding Steve's birth family.

"If she was living today, I would thank her and thank her and thank her for giving us one of the most wonderful sons a couple could ever have," said Willard.
On Saturday, all the siblings gathered at Steve's home in Lebanon for a reunion. Rhonda flew in from Oklahoma and Lee from California. Davey drove up from West Liberty Kentucky, Wanda from Milford and Bill from just down the street to meet the brother they never knew they had in person.

"It doesn't seem awkward and it doesn't feel like something that has to rehearsed or anything else but it's just natural. Just like it should have always been. So I'm thankful," said Steve.
"Forty-nine years is enough. I don't want to spend another day without each one of them being in my life."
Copyright 2015 WXIX. All rights reserved.