Reds promote Dick Williams to GM, Jocketty stays as Pres. of Baseball Ops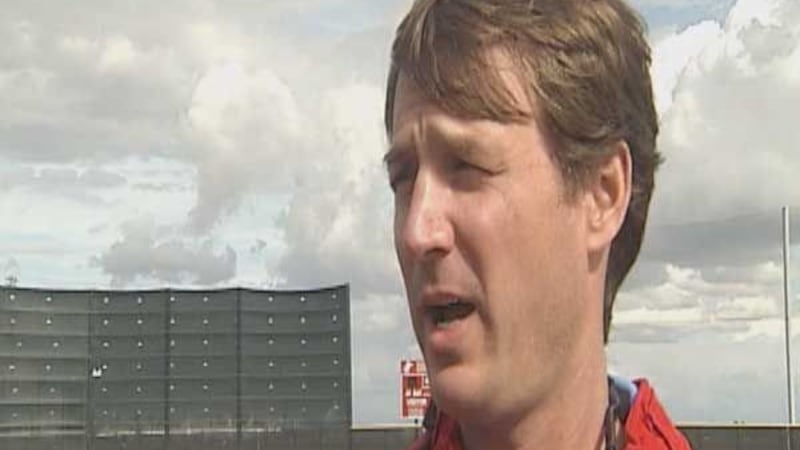 Published: Nov. 4, 2015 at 7:59 PM EST
|
Updated: Nov. 4, 2015 at 8:15 PM EST
CINCINNATI, OH (FOX19) - The Cincinnati Reds announced on Wednesday the promotion of Dick Williams to Senior Vice President and General Manager. With that move, Jocketty is no longer General Manager, but will remain the President of Baseball Operations for the Reds.
"As is the case with any business, it's critical to have a succession plan in place," said Jocketty. "Dick has been here for 10 years, he's learned the business, and we are confident he is ready to take on the GM responsibilities."
"Eight seasons ago we trusted Walt to provide this organization with leadership, and he produced championship-caliber teams," Reds President and CEO Bob Castellini said. "Walt reset the expectations and culture of this franchise. He and his staff have been responsible for our return to the postseason in recent years and I know Dick has the qualities and ability to continue that tradition of success in the future. As a small market team, we will always continue to look for ways to innovate. As we have done in recent years, the Reds will continue to work harder and smarter to make up for our relatively limited resources."
Williams, 44, became a part of the Reds' baseball operations department following the 2005 season and has been heavily involved with the department since that time.
"I am very grateful for and humbled by this opportunity that Bob and Walt have given me," Williams said. "I believe my promotion is a reflection on the entire team that works behind the scenes to support our efforts. Walt has been a great resource to me and I look forward to our continued collaboration."
Under Jocketty's leadership as GM and President of Baseball Operations since 2008, the Reds have made three postseason appearances, including two National League Central Division championships. In franchise history, that stretch of three playoff appearances in four seasons is matched only by the Big Red Machine teams that went to the playoffs six times.
Copyright 2015 WXIX. All rights reserved.