MLS Commissioner: Cincinnati deserves an MLS team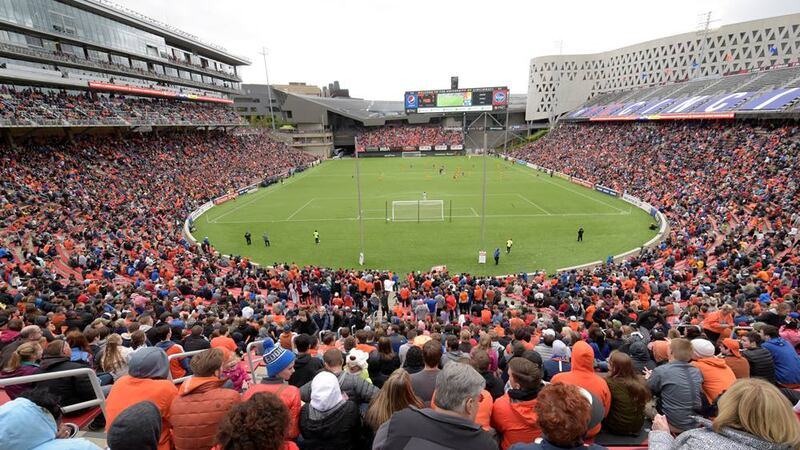 Published: Nov. 28, 2016 at 10:09 PM EST
|
Updated: Nov. 29, 2016 at 11:04 PM EST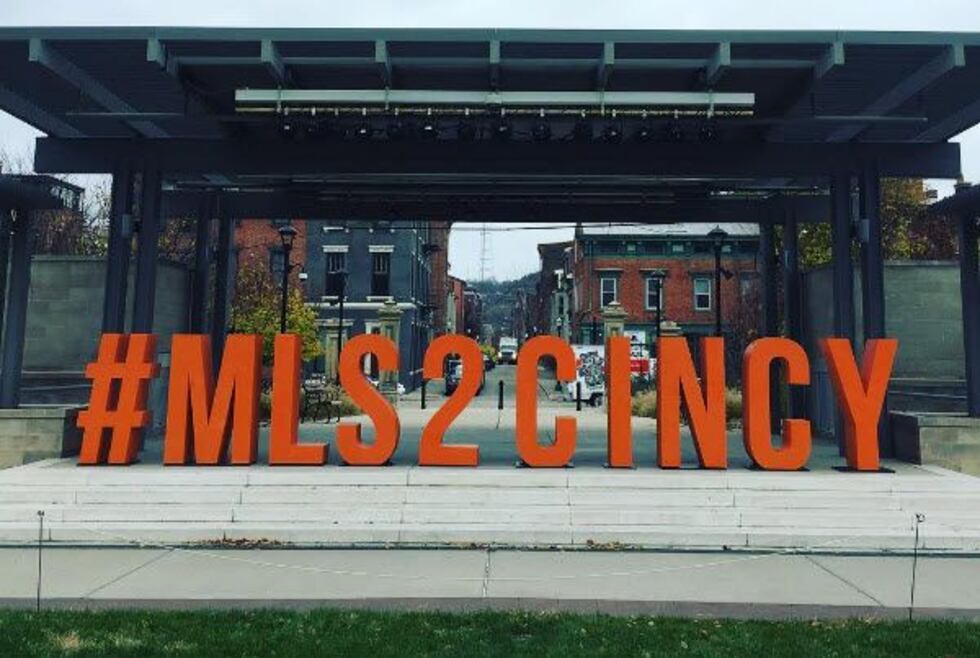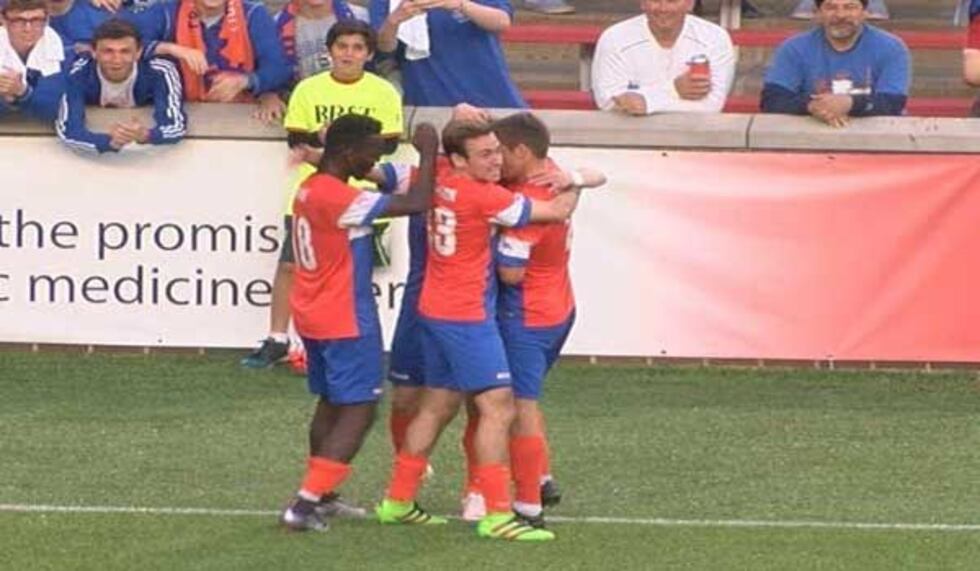 CINCINNATI (FOX19) - Major League Soccer (MLS) Commissioner Don Garber visited Cincinnati to learn more about what FC Cincinnati and the Queen City had to offer Tuesday.
The team hosted Garber to make their pitch for consideration in MLS plans to expand from 20 teams to 28 by the mid- to late-2020s.
Hundreds of fans packed the Woodward Theater for a town hall hosted by ESPN lead MLS analyst Taylor Twellman.
Garber took questions from the audience and fan submitted questions from Twitter.
"I'm very impressed with what's happening here. Cincinnati deserves an MLS team," Garber said at the town hall.
He said the three things he looks for in expansion is ownership, stadium/facility and market size.
The excitement could be heard around Nippert Stadium Tuesday morning as revelers welcomed the arrival of Garber.
"I'm pumped, I couldn't actually sleep at night. I kept waking up. It means a lot to the city. It means a lot to the club. The strives that we've made in this short amount of time is truly amazing," said fan Darin Russell.
Garber's tour of Cincinnati began with an aerial tour by helicopter of Clifton and Nippert Stadium -- once Garber finished the aerial tour he walked by supporters even stopping to talk to Tom Grabo, also known as "Cincy Super Fan."
"Being in the MLS will just be, bring us to that next tier, bring more attention to us. We have another fun rivalry with Columbus so that would be fun," said Garbo.
Prior to the town hall, Garber met with FCC owner, Carl Lindner III, Mayor John Cranley and other city leaders.
"My tour throughout the city today really, really impressed me," Garber said.
Garber said "there is no timeline" on deciding if Cincinnati is expansion-worthy. "Just a first step."
In their inaugural season with in the United Soccer League, FC Cincinnati smashed the USL's single-season attendance record, totaling 259,437 spectators and averaging 17,296 fans per game. They set the regular-season, single-game attendance record several times throughout the year, capped by playing in front of 24,376 fans on Sept. 17 — a 1-0 win over Orlando City B.
"We wanted to put Cincinnati on the soccer map for our country, and even internationally and I think we achieved that," said FCC President and General Manager, Jeff Berding
FC Cincinnati finished the season in third place in the USL Eastern Conference with a 16-6-8 record and were eliminated in the first round of the playoffs. But 30,187 fans showed up to see that game, setting a new USL playoff record by nearly 10,000 people.
"I didn't think that it was going to be that big, though it was going to be pretty big. But when we started turning out 17,000 plus crowds. I was a little surprised," said fan Boston Brazzell.
To spark additional enthusiasm for the team, the hashtag #MLS2Cincy began popped up at Washington Park and on social media prior to Garber's visit.
In addition, in honor of the commissioner's visit, Mayor Cranley proclaimed Nov. 29 as "Orange and Blue Day."
Copyright 2016 WXIX. All rights reserved.