Missing woman ID'd after 3D printing forensics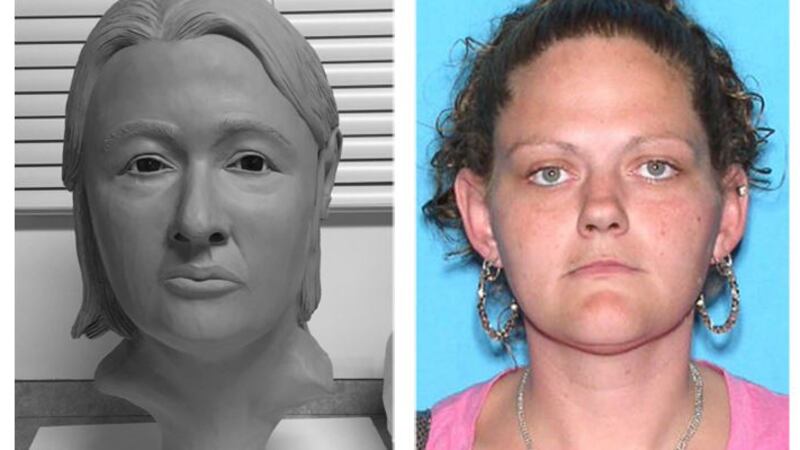 Published: Jan. 5, 2017 at 6:52 PM EST
|
Updated: Jan. 19, 2017 at 2:37 PM EST
FOX19 - Ohio Attorney General Mike DeWine and Green County Sheriff Gene Fischer announced the skeletal remains found in a wooded area of Spring Valley Township in Green County in 2016 was identified as a missing Florida woman, Tiffany Chambers.
In December, DeWine's office released images of a reconstructed head and face of a woman whose skeletal remains were found in Greene County earlier this year.
The woman's remains were found in a wooded area of Spring Valley Township on May 1. Authorities believe she was likely there for three months to one year before her remains were found. Her cause of death is unknown. The case has been moved from a missing persons case to a homicide investigation.
Authorities say they exhausted all leads in trying to identify the woman and turned to 3D printing to create a model of the woman's head.
"When all the DNA testing, dental records, tattoo records, and more leads have been explored, and there are still no answers, we can offer facial reconstruction to local law enforcement," DeWine said in a written statement.
The Bureau of Criminal Investigation partnered with The Ohio State University, using a 3D printer to craft a model of the woman's skull. The procedure to craft facial features takes about 50-60 hours.
Anyone with information about Tiffany Dawn Chambers is urged to contact the Springfield Police Division at 937-324-7709.
       Copyright 2017 WXIX. All rights reserved.