Cincinnati Police Museum to city: Rename streets to honor fallen officers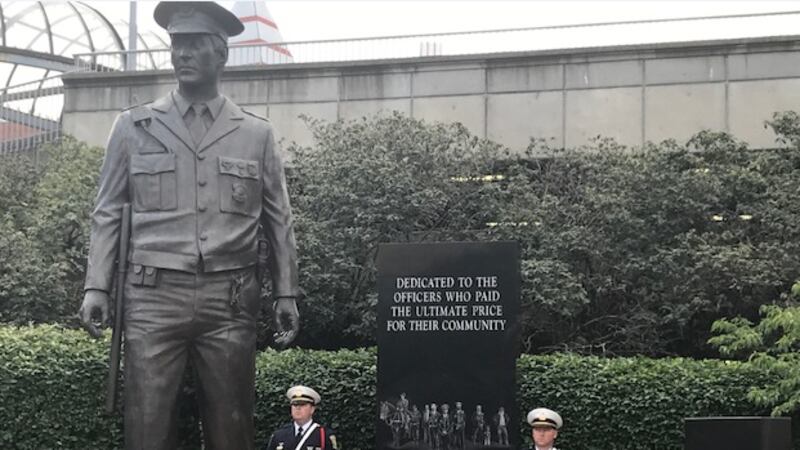 Published: Jun. 26, 2017 at 1:53 PM EDT
|
Updated: Dec. 1, 2017 at 4:02 AM EST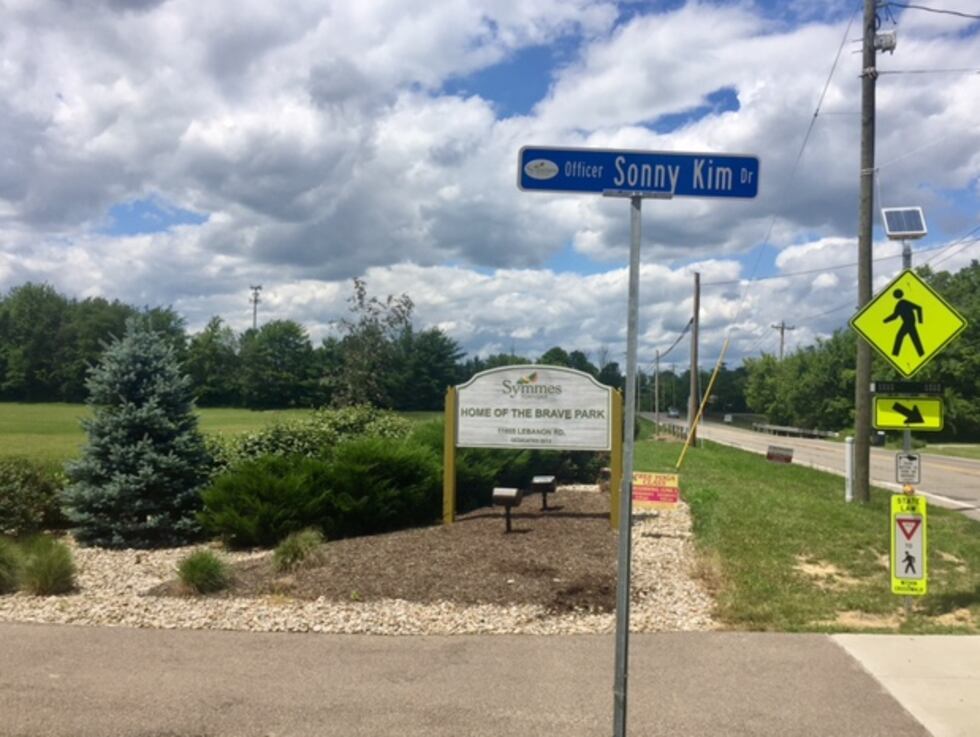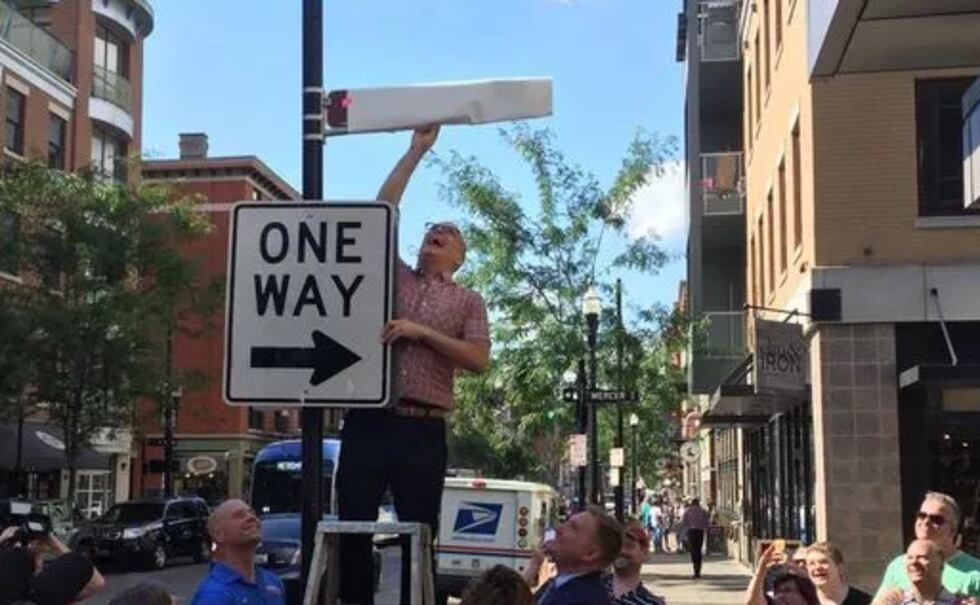 CINCINNATI, OH (FOX19) - Some say it's time for Cincinnati to rename streets in honor of officers who made the ultimate sacrifice and died in the line of duty.
The Greater Cincinnati Police Museum is asking Mayor John Cranley and City Council to rename Ezzard Charles Drive "Police Memorial Boulevard" during Police Memorial Week next year. Cincinnati Police District 1 headquarters and the Cincinnati Police Memorial are located on Ezzard Charles Drive.
Museum operators - retired Cincinnati officers and other volunteers - also want the city to continue renaming streets for fallen officers annually during Police Memorial Week.
"They certainly deserve every honor they can get," said Cheryl Cole-Candelaresi, widow of Officer David Cole who was shot to death trying to stop a store robbery in 1974.
"My husband gave up his life to protect a domestic violence victim that he never met. I think a little recognition is not asking too much," said Linda Pope, the keynote speaker at this year's memorial and march in Cincinnati.
Her husband, Cincinnati Police Officer Dan Pope, was gunned down alongside Specialist Ron Jeter in 1997 as the plainclothes officers served a warrant inside a Clinton Heights apartment.
Other cities have been honoring their slain officers by renaming streets after them for years, the museum's director wrote in the proposal to city leaders.
"We travel along interstates and see sections named for troopers killed.  Every fallen officer in Phoenix and some other cities are honored by a marker at the spot at which they fell.  Locally, Hamilton County is posting memorials at the sites of deaths of deputies," retired Cincinnati Police Lt. Steve Kramer wrote July 19 in a letter to Mayor Cranley that was copied to Council.
"Lawrenceburg, Covington, Newport, and other surrounding cities have named streets or erected memorials to their fallen officers.  Fairfield even named a large park in honor of Cincinnati Police Officer Clifford George, shot to death in 1987,"  his letter states.
"City Council renamed a historic street for a boy who watched a fight and was accidentally shot and killed.  We have streets named for people who did nothing whatsoever for Cincinnati.
"Some were great athletes," he wrote. "Some were the first to do something or the first to be something, but not necessarily anything great or for Cincinnati.  Some never even lived in Cincinnati.  One is named for a man who was practically given southwest Ohio and became rich by selling it to others.
"Others are named for people who personally became rich and shared none – or little – or more than a little.  Some, like Buddy LaRosa and Ruth Lyons, gave a lot back, along with a lot of their time.
"We are asking that you honor those that GAVE ALL to their community!"
The proposal would go through Council's Law & Public Safety Committee for review. If the committee is in favor, the plan would go onto the entire Council for final vote.
FOX19 NOW reached out Saturday to Council Members and the mayor.
Councilman Wendell Young said he agrees the city should honor its fallen officers.
He said he would be in favor of renaming only the portion of Ezzard Charles Drive in front of District 1 and the Police Memorial, however, not the entire street.
The city named the street for Ezzard Charles, a heavyweight world championship boxer who grew there, back in the 1970s.
"I would not want to take away anything from Ezzard Charles," Young said.
Vice Mayor David Mann said he would support renaming streets secondary, or honorary, not permanently.
Councilwoman Yvette Simpson fully supports honoring fallen officers and has reached out to museum organizers to work with them on the proposal, according to her spokeswoman, Andrea Carter. She said Simpson was not available Saturday due to a family emergency.
So far this year, city leaders have renamed streets for business entrepreneur and philanthropist Buddy LaRosa and Jim Obergefell and his late husband, John Arthur. Obergelfell was the lead plaintiff in the Supreme Court case that declared same-sex marriage legal across the U.S.
Those renamings are secondary, Mann said.
After Cincinnati Firefighter Darryl Gordon died in a Madisonville apartment fire in March 2015 and Cincinnati Police Officer Sonny Kim was gunned down, also in Madisonville, City Council signed off on a motion to rename East Hyde Park Commons in honor of the men.
Symmes Township officials also have renamed a private street going into their Home of the Brave Park "Sonny Kim Drive."
But requests to rename Cincinnati's streets for fallen officers dating back more than 60 years to 1955 have been repeatedly denied by city leaders, Kramer's letter shows.
The refusals continued even after the Fraternal Order of Police built a large police memorial across from Cincinnati Police District 1 headquarters on Ezzard Charles Drive, he said.
"These are men and a woman who the citizens of Cincinnati have delegated their responsibility to safeguard their three greatest God-given rights of life, liberty, and the pursuit of happiness, and then died while performing honorably in that task," Kramer wrote, later adding:
"Not one of these have been honored with the renaming of so much as a trash alley."
Click here for the complete list of Cincinnati officers who died in the line of duty or during military duty.
For more information about the Greater Cincinnati Police Museum, visit their website.
Copyright 2017 WXIX. All rights reserved.