Police K-9 'Dino' dies trying to catch kidnapping suspects, toddler safe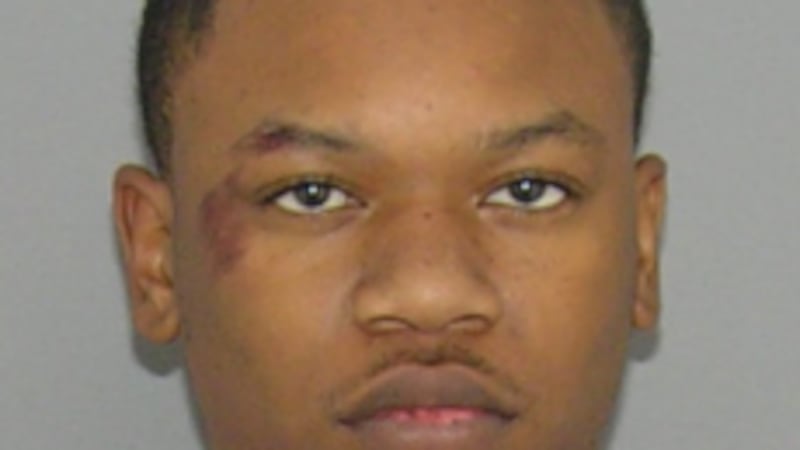 Published: Sep. 26, 2017 at 3:00 AM EDT
|
Updated: Sep. 26, 2017 at 6:02 PM EDT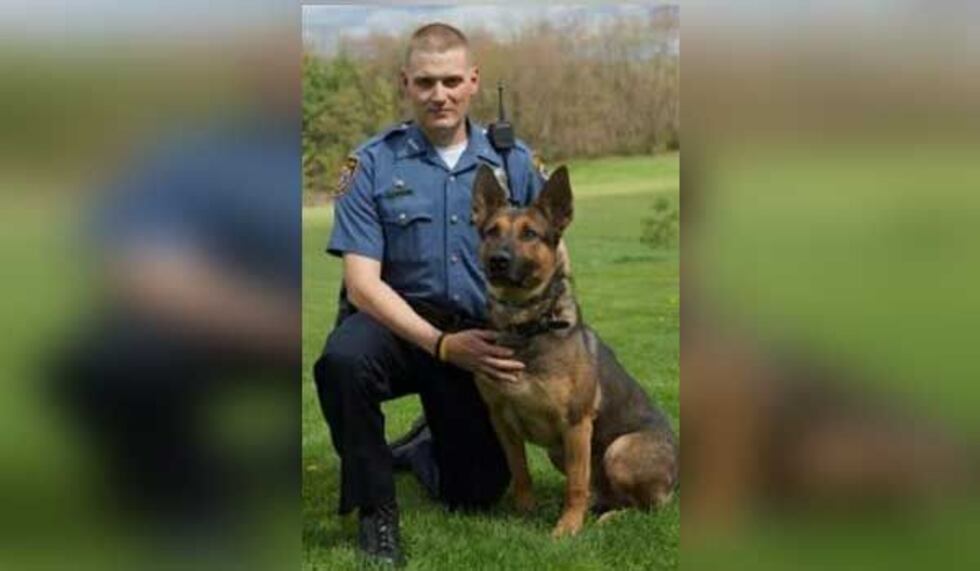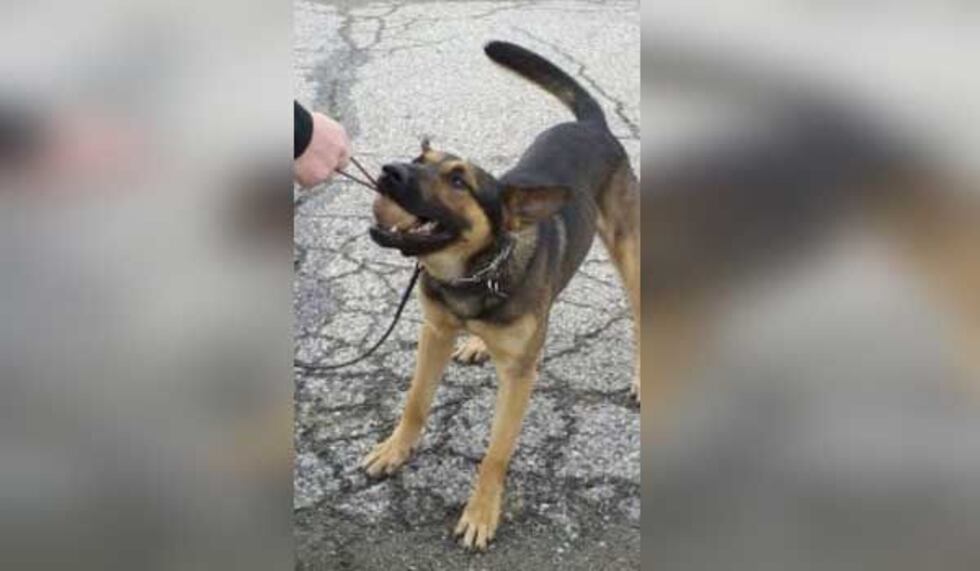 FOREST PARK, OH (FOX19) - A Green Township police K-9 named Dino died in the line of duty after suffering a medical event as he tried to apprehend four suspects wanted in the reported kidnapping of a toddler, police said Tuesday.
The 15-month-old girl is safe with her parents this morning, but local law enforcement are mourning the 7-year-old Belgian Malinois/Shepherd mix trained in narcotic detection and tracking.
First reported early Tuesday by FOX19 NOW, Dino's death was officially announced "with great sadness" a few hours later in a joint statement from Green Township Police Chief Jim Vetter and Hamilton County Sheriff Jim Neil.
"Dino has been with the department since 2011 and was very much a part of our police family," their statement reads.
"He had a reputation as an outstanding police canine and very much loved his work. He will be sorely missed."
Just before midnight, Dino and his handler, Green Township Corporal Tony Leidenbor, joined the search for four suspects wanted in a possible abduction reported on Kemper Meadow Drive about 10 p.m. Monday, according to police.
A woman told officers the men, including three who wore masks and were armed with guns, tried to rob her of cash outside a residence, said Forest Park Police Lt. Rick Jones.
Ashley Schaeper said she was taking her garbage to the curb last night when the victim came up to her.
"She comes running over, blood on her face, screaming they took her baby and that's when I ran back inside, grabbed my phone and called 911," she said.
Court records show the men stole $2,000 from her purse and $400 from an upstairs bedroom. They repeatedly asked her where additional money was.
All the while, at least two juveniles, including the 15-month-old, were present.
As she tried to fight them off, she told police they took her daughter. Initially, police described the toddler as a family friend.
She told police the men fled with her daughter in a Ford Explorer.
The vehicle was spotted a short time later on Interstate 75, Forest Park police said.
Officers tried to pull the SUV over, but it took off into neighboring Springfield Township.
The suspects bailed from the vehicle on Witherby Avenue and ran off.
They left the toddler behind, court records show.
A K-9 from another police agency began to track the suspects, and a second one, Dino, was called in to assist, said Lt. Mitch Hill with Green Township police.
Dino was just beginning a track when he collapsed and stopped breathing a few minutes later, Hill said. The dog and his handler started a 12-hour shift at 6 p.m. Monday.
"It just happened right on the track. Before that, he had been fine all day," Hill said.
Dino was rushed to Grady Veterinary Hospital on Winton Road in Finneytown, where he was unable to be revived and pronounced dead.
"It's pretty sad," one of the veterinarians, Dr. Chris Black, told FOX19 NOW early Tuesday.
The K-9's body was taken to Ohio State University for a necropsy to determine cause of death.
Dino was recognized as a "K-9 in the line of duty death" by the Greater Cincinnati Police Museum Memorial Committee in a unanimous vote, said retired Cincinnati Police Lt. Steve Kramer, museum executive director.
The museum represents over 160 police agencies in eight counties in three states: Ohio, Kentucky and Indiana.
Meanwhile, one of the kidnapping suspects was apprehended and scheduled to go to court Wednesday.
Anquan Williams, 19, is held on charges of kidnapping and aggravated burglary at the Hamilton County jail.
According to his arrest slip, Williams entered the woman's residence by force with a handgun, stole $2,400 and a cell phone and then took the toddler.
The victim has told police she does not know him, police wrote in the report, but another court record indicates he knows her boyfriend.
"Just before Mr. Williams exited the home he told the victim to have her boyfriend give him a call," reads an affidavit signed by Forest Park Police Detective Corey Hall.
Copyright 2017 WXIX. All rights reserved.