Mason Middle teacher suspended after lynching comment
Published: Jan. 11, 2018 at 3:32 AM EST
|
Updated: Jan. 17, 2018 at 9:41 PM EST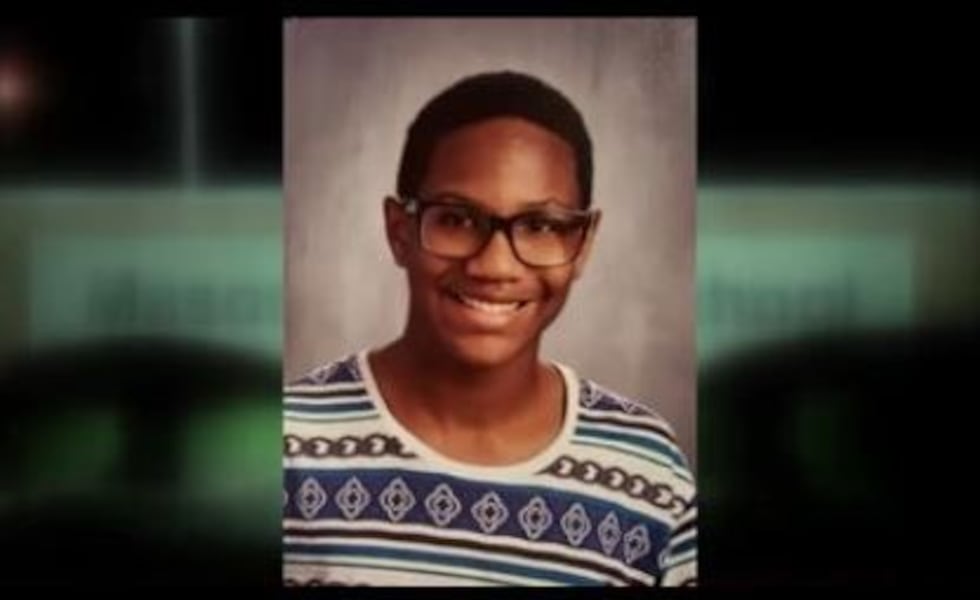 MASON, OH (FOX19) - The white Mason Middle School teacher accused of telling a black student he would be lynched if he didn't get back on task is under administrative leave.
The school's superintendent, Gail Kist-Kline, made the announcement in a post on the school's Facebook page Saturday.
The teacher, Renee Thole, has also been formally reprimanded and the school placed a disciplinary report into her personal file, said Kist-Kline. She also insisted this is the first and only time  Thole has been disciplined in her more than 22 years with the school district.
In addition to being disciplined, the school is also requiring Thole, and the rest of the school district, to take further training. Kist-Kline said "the school district will also do more to help educators make their classrooms more inclusive and equitable by providing training on how to combat bigotry and bias."
The parents of the boy said they have met with school leaders and they apologized for what happened. They also said the 13-year-old has support and if there are any issues they have urged him to come forward.
The superintendent said that Thole apologized to the student and to the entire class for her 'thoughtless' statement.
Kist-Kline also said that some are still calling for Thole to be fired and banned from teaching all together.
The district released a statement Wednesday that reads:
"Growing Greatness Together is our district's vision. But, we have not arrived. We have work to do.
Sometimes we mess up. Clearly, that was the case here. And, even though this teacher did not set out to hurt a child - clearly that happened too. It was amazing that this young black man was brave enough to confront his teacher when the incident happened.
We have seen an uptick in the number of racially and culturally insensitive comments in our schools and community. Sometimes these are said out of genuine ignorance. For example, some students contend that they are not being offensive if they say n***a vs. the n-word. As a district, we want to be very clear. We are not OK normalizing racial slurs. Anyone who does so faces disciplinary action.
Our district will continue to invest in training and resources on culturally proficient practices for administrators, educators and classified staff members that lift up our district's values."
Tanisha Agee-Bell, the mother of the student, said that Renee Thole made the comment to her son during class in December and it has haunted him and their family ever since.
"[My son told us] his teacher had told him that if he didn't get back on task, that his friends were going to lynch him, and we thought he must have misunderstood," Agee-Bell said.
According to Agee-Bell, she reached out to Thole seeking clarification. She said Thole told her that what she actually said to 13-year-old Nathan was: "If he didn't get back on task, his friends were going to form an angry mob and lynch him."

Agee-Bell said she couldn't believe it.
"I was just taken aback because I said, 'what you said is actually worse than what he said you said,'" Agee-Bell said. "He had told her, 'that's racist.'"
While Agee-Bell admits her son may have been distracted or talking too much, she feels Thole crossed a line. She has taken her concerns to the school district and had Nathan removed from the class.

"The hardest part is that even though he knows he did nothing wrong, he still is punished because he lost opportunity with his friends," Agee-Bell said.

Thole reportedly later apologized to the class for offending Nathan, stating that she did not have harmful intentions and did not stop and think about the horrible history surrounding the word "lynch" before she spoke.
Agee-Bell is still pushing for change.

"For me, that's enough for her, as a social studies teacher especially, to be removed from the classroom," Agee-Bell said. "I don't know if she's racist, but I know that what she said is racist."

A district spokesperson confirmed Thursday that the district is requiring Thole to attend cultural proficiency training. Thole received a formal letter of reprimand from the district that discussed the training.
Agee-Bell said she too believes her son is brave and is proud of him for speaking out.
She is currently on the Mason district's diversity council and said she plans to use her position there to continue to push for education and for acceptance.

"I want the district to take ownership of this and to work to make the environment better for all students," Agee-Bell said. "They said they want to have a safe nurturing environment for all students. My son doesn't feel safe, and that's not okay."
Thole could not be reached for comment.
There is a petition circulating online calling for Thole to be fired.
Copyright 2018 WXIX. All rights reserved.