Mailman helps stop Norwood fire
Published: Jan. 18, 2018 at 2:39 AM EST
|
Updated: Jan. 18, 2018 at 9:43 AM EST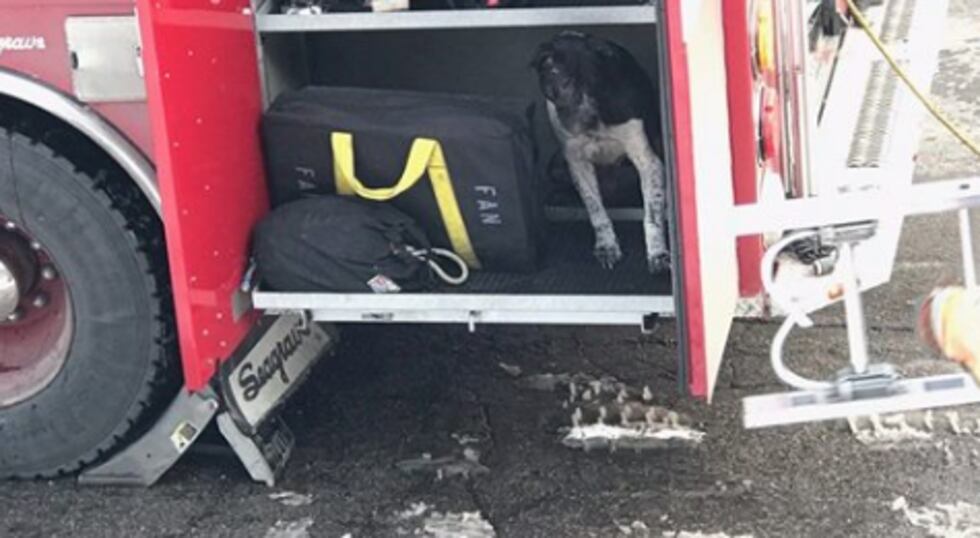 NORWOOD, OH (FOX19) - A mailman doing his regular route helped to save the day when he noticed flames coming from a Norwood home Wednesday.
He jumped right into action to get help, which likely saved five dogs inside the Rolston Avenue home, fire officials say.
His quick reflexes prevented the blaze from becoming a tragedy.
The fire left resident Brian Rose and his five dogs displaced. It ripped through the building, turning nearly everything in the house into soot.
"Just everything's black. Everything's torn from the walls and black or ruined. Everything's ruined," said Rose.
His dogs were inside the house when the smoke and flames ignited.
Firefighters said the mailman heard the smoke alarm inside the house  and went around the back to check it out.
That's when he saw flames coming out of the window, they said.
He told a neighbor to call 911.
"The mailman just stopped me. I guess the house is like, there's a burning smell coming from the house. The alarm's going off and no one's coming out," the 911 caller relayed to a dispatcher.
Rose was at work when he got the call.
"I jumped in my truck ran down here and sure enough it was on fire," he said.
Then he checked on all his dogs to make sure they weren't hurt.
"One ran out and jumped on the fire truck," Rose said. "The other ones I went in and got once they cleared it."
None of the dogs were hurt.
The cause of the fire remains under investigation. It caused heavy damage. A damage estimate was not released Wednesday.
Rose wasn't sure where he and his dogs were going to sleep Wednesday night.
"I don't know, don't know. I got a truck full of dogs and nowhere to stay," he said.
The American Red Cross responded to help him find temporary quarters for him and his pets, which make it more of a challenge.
"I'll sleep in the truck with them if I have to. It's my kids." said Rose.
Meanwhile, the mailman's identity remains a mystery.
Rose said he has never met him.
Firefighters said the man vanished before they arrived.1
One thing is for sure: Rose is forever grateful.
"Thank you. Unfortunately the house... I don't know if that's savable, but he saved my dogs.  That's all I care about."
Copyright 2018 WXIX. All rights reserved.