Recipes: Dijon-Herb Crusted Salmon with Dill Sauce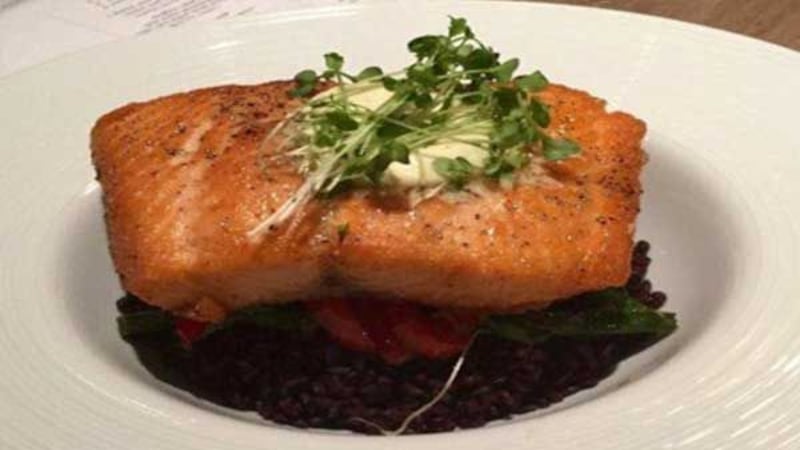 Updated: Feb. 19, 2018 at 2:45 PM EST
CINCINNATI, OH (FOX19) - The season of Lent is upon us and if you're looking for a fish recipe to try, The Delish Dish has you covered.
Dijon-Herb Crusted Salmon with Dill Sauce
Serves 4
FISH:
4 (6 oz.) salmon filets, skinned

½ tsp. kosher salt

½ tsp. freshly ground black pepper

½ cup panko breadcrumbs

2 Tbsp. finely chopped Italian parsley

2 Tbsp. canola or vegetable oil

2 tsp. chopped fresh thyme

2 tsp. Dijon mustard

SAUCE:
¼ cup plain Greek yogurt

4 tsp. chopped fresh dill

1 Tbsp. milk

2 tsp. red wine vinegar
DIRECTIONS:
Preheat the oven to 425°.

Arrange the fish fillets on a parchment or foil-lined baking sheet. Sprinkle with salt and pepper. Bake for 8-10 minutes or until desired degree of doneness. Remove from oven. Turn on broiler.

Combine the panko, parsley, oil, thyme, and mustard in a small bowl.

Spoon panko mixture evenly over the fish. Place plan in oven and broil for 1- 2 minutes until the topping is brown and crispy.

For the sauce, combine the yogurt, dill, milk and vinegar in a small bowl. Stir to combine. Serve with the salmon.
Copyright 2018 WXIX. All rights reserved.