Court records: Ketchup in toilet led babysitter to abuse, cause death of 3-year-old girl
Published: Apr. 16, 2018 at 5:42 PM EDT
|
Updated: Apr. 17, 2018 at 6:22 AM EDT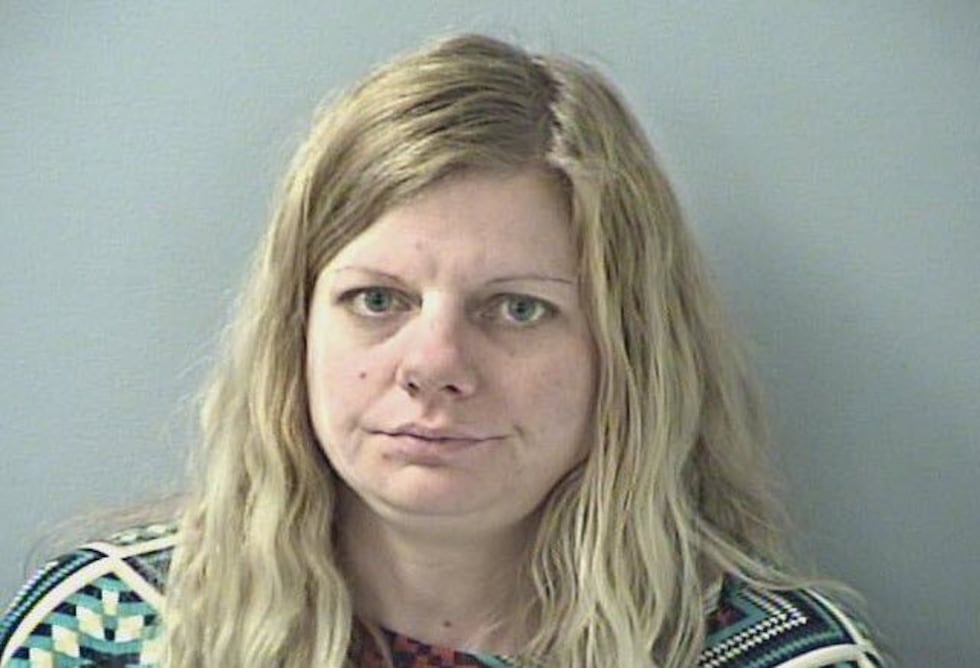 HAMILTON, OH (FOX19) - Hannah Wesche, 3, dumped ketchup in her babysitter's toilet.
That's what prompted her babysitter, Lindsay Partin, to abuse her - abuse that ultimately turned deadly, newly released court records reveal, shedding light onto the tragic case that left Hannah brain dead, according to doctors at Cincinnati Children's Hospital.
Partin, 35, faces a six-count indictment on four counts of endangering children and one count each of murder and involuntary manslaughter.
The abuse occurred March 6 through March 8, prosecutors wrote in Partin's indictment. The babysitter caused significant and severe bruising to Hannah's face and ear, chest, and neck under her chin.
"All because Partin says (Hannah) dumped ketchup in the toilet," Assistant Prosecutor Kelly Heile wrote.
Partin, they wrote, administered corporal punishment and other physical disciplinary measures after the toddler dumped ketchup in the toilet.
Those actions by Partin, court documents say, resulted in a traumatic brain injury, along with other injuries, and ultimately caused Hannah's death.
The babysitter is described throughout the documents as being a person who "tried to act as a mother" to Hannah, feeding her, bathing her, doing her laundry, and disciplining her Mondays through Thursdays.
Partin pleaded not guilty to the charges on April 9 and remains free on a $75,000 cash bond.
She called 911 the morning of March 8, telling told a dispatcher Hannah "just passed out" shortly after her father dropped her off around 7 a.m.
Hannah's father received word his daughter was in trouble and hurried back to the house, he said in a live CNN interview April 10.
He can be heard on the 911 call asking his daughter  to "breathe for daddy."
First responders found Hannah unresponsive, with labored breathing and obvious bruises on her head and face, according to the sheriff's office.
Detectives and hospital personnel noted additional bruising on Hannah's body, according to the sheriff's office.
Partin admitted to striking the toddler and stated she had fallen and struck her head on the concrete garage floor the previous day, sheriff's officials said.
Hannah was pronounced dead on March 17.
Partin is due back in court May 7 and has not publicly commented on the case.
Hannah's father has expressed upset that she is allowed to be free on bond while charged with the murder of a child.
Butler County sheriff's officials have said it's unclear if Partin was licensed as a daycare provider by the state of Ohio or if Butler County Children Services received complaints about her regarding any other children before or after Hannah's death.
Children Services has not returned repeated calls on the case in recent weeks.
Copyright 2018 WXIX. All rights reserved.