City manager quits seconds before Council meets to fire him
Updated: Apr. 21, 2018 at 11:34 AM EDT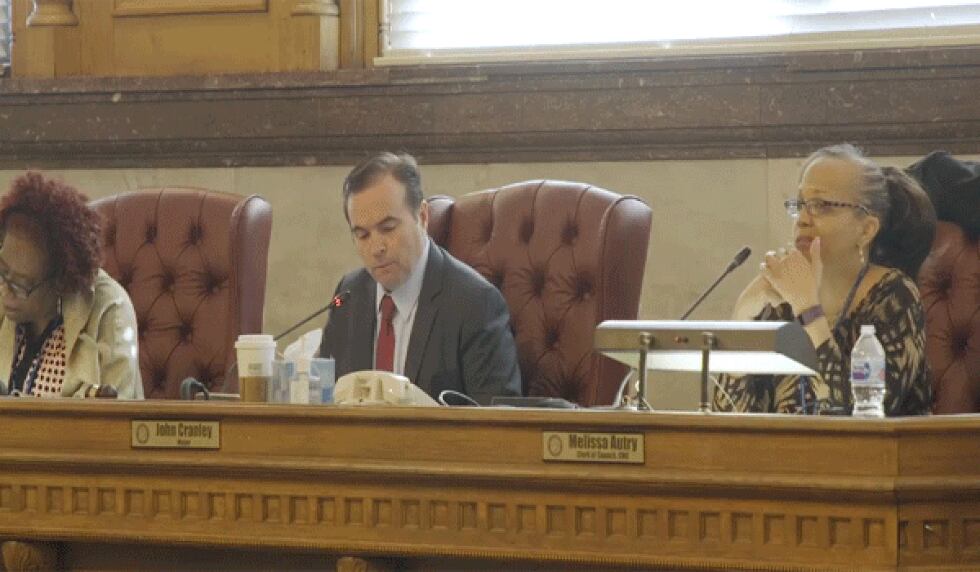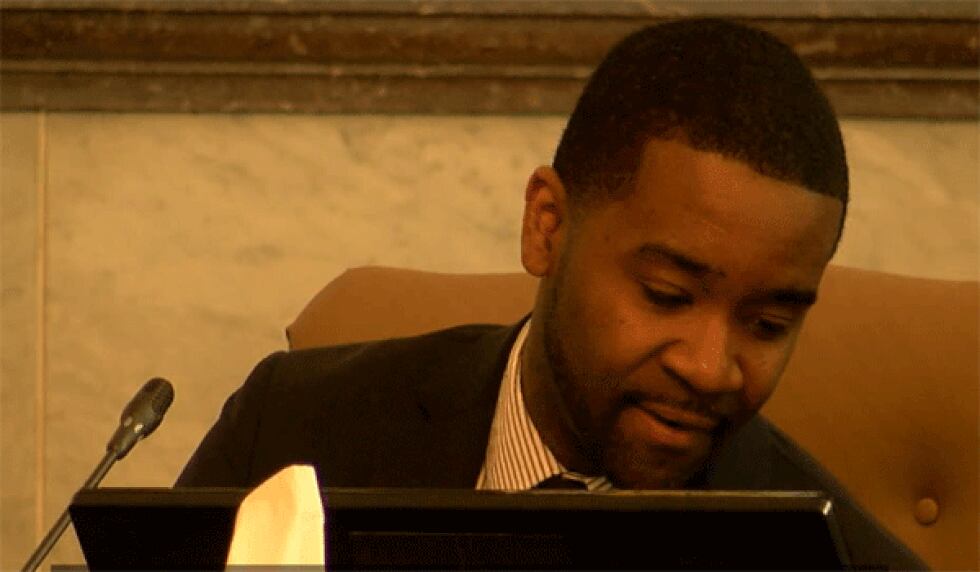 CINCINNATI, OH (FOX19) - City Manager Harry Black resigned Saturday morning, just seconds before an extraordinary special session of Council began to fire him.
"I hereby submit this notice of resignation as City Manager, effective as of noon today. It has been my pleasure to work with the talented men and women who make up our city government - one of the most committed and productive work forces I have had the honor of being associated with.
"I have made this decision based on the reality that the work environment has become very hostile, and as such untenable," he wrote. "Therefore, it is in my best interest to extricate myself, in that this hostility is unlikely to ease. In resigning, I am not surrendering any of my legal rights."
Mayor John Cranley and the five council members who attended the meeting -  Chris Smitherman, Amy Murray, Jeff Pastor, Greg Landsman and David Mann - voted to accept the resignation.
They also approved the appointment of Assistant City Manager Patrick Duhaney as acting city manager. Duhaney was promoted to assistant city manager in February when the former one quit and has worked for the city since 2009.
He will be sworn in at noon and remain the city's top administrator until an interim one is named while the city conducts a national search to replace Black.
"I think that we are moving forward. I think that the manager was able to leave on on his terms, with dignity, which I always like, and I'm ready to move on to the business of the city, which I see is our budget in May," Smitherman said.
The city faces a $22 million deficit in the next budget.
"I am glad the city manager chose to leave city service voluntarily which I believe is in the best interest of the City and his family," Pastor said. "I wish him the best in his future endeavors."
It was in Black's financial benefit to quit as opposed to being fired.
His contract already gives him eight months of pay as severance if he is fired, about $174,000. He earned $261,283 annually, city records show.
Back in March, Council passed a deal giving him an additional $100,000 in healthcare and retirement benefits if he quit.
If he was fired, he would have lost the benefits and just walked with the severance pay.
Four council members who opposed Black's termination did not attend the meeting: P.G. Sittenfeld, Tamaya Dennard, Wendell Young and Chris Seelbach.
Dennard and Sittenfeld said Friday they would be busy with family obligations.
Seelbach and Young did not publicly offer explanations for their absences.
Smitherman said he was disappointed his colleagues stayed away.
"I've never been involved in a city manager change in power. This is one of those votes, if you are elected, you are present for and so I think an explanation remains needed of why the four weren't here."
Sittenfeld tweeted a statement shortly after the meeting ended.
He thanked Black for his service, writing "together we have been able to accomplish a great deal," and pledged his support for the acting city manager.
"What we need right now is focus," he went on, "especially on fixing our 911 system and getting through a challenging city budget. Our citizens want leaders who work collaboratively to get things done. We can be a great city; lets's start acting like one."
Black's resignation comes after weeks of City Hall drama and turmoil that erupted when the mayor asked him to quit on March 9.
The city manager refused, and an intense feud broke out. Black insisted 'I am here to stay,' prompting the mayor to go public with an array of accusations against the administrator he hired in 2014.
Cranley said he had heard complaints Black had a pattern of unprofessional, abusive and retaliatory behavior toward staff and others.
But he fell short of enough council votes to fire Black - until Thursday.
Councilman Landsman changed his mind and withdrew his support of Black.
He became frustrated to the point of no return over Black's handling of the city's 911 center. The facility and its emergency service has been under fire after Seven Hills School student Kyle Plush died April 10 despite calling dispatchers twice, pleading for help, when he became pinned under the third row seat in his family's mini-van.
The 16-year-old's body was found five hours later when his father went to the school to look for him when he did not come home.
Landsman has said it has become clear to him this week the city can't move forward and address its pressing issues - most importantly the 911 center - until a new city manager is brought in.
The mayor, acting city manager and assistant city manager are scheduled to tour the 911 center at 12:30 p.m. Saturday.
Three investigations are underway into Kyle's death and Cranley said Saturday "systemic" changes will be made at the 911 center.
Black did not attend Saturday's brief meeting, but his vehicle was seen parked outside City Hall.
An hour after he quit, he issued a statement that emphasized the positive accomplishments and strides the city made under his tenure and thanked employees and residents.
"I am grateful for the opportunity given me by the Mayor and City Council to serve as Cincinnati City Manager over the last three years," he wrote.
"Cincinnati city government is filled with many dedicated and talented public servants. It has been a truly humbling and satisfying experience to work closely with you all in reshaping the city government.
"While we have accomplished so much, the work we have done in creating a data driven, performance, management based government stands out as the proudest achievement. The success we have had in streamlining the development and permitting processes is one of the many outcomes directly resulting from this work. In this regard, we have been able to create here what very few, if any, other city has.
"I also am very fortunate to have been part of restructuring our economic inclusion program, allowing greater competition and additional opportunities for all segments of our business community to have a fair opportunity to compete for city business. We have been able to garner multiple bond rating upgrades, while also making significant investment in our infrastructure, particularly the 'Capital Acceleration Plan.'
"I want to thank each and every employee I have had the pleasure of serving alongside. I also want to express my gratitude to the people of Cincinnati, who in so many ways, shapes and forms embraced me from day one and supported our work and simply made my family and me feel as home.
"This is a wonderful city and I am proud of the strides we have made and wish the city of Cincinnati, its employees and the people of Cincinnati nothing but the best in the future."
Copyright 2018 WXIX. All rights reserved.