State auditor reviewing how Cincinnati 911 funds spent
Published: Apr. 26, 2018 at 9:17 AM EDT
|
Updated: Apr. 26, 2018 at 10:02 AM EDT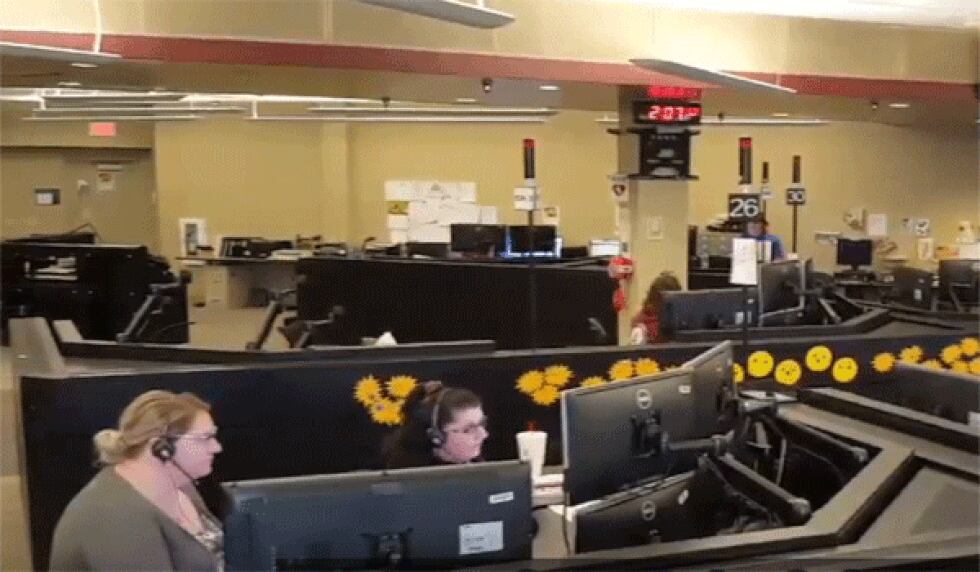 CINCINNATI, OH (FOX19) - The Ohio State Auditor's Office is looking into how the city of Cincinnati spent taxpayer money for its 911 emergency center, an agency spokesman said Wednesday.
"We have just begun a preliminary review of how 911 funds were used following a complaint," Ben Marrison with Ohio Auditor Dave Yost, wrote in response to an email from FOX19 NOW.
He did not say who complained or explain which years are being examined.
The Auditor's Office conducts preliminary reviews to determine facts that could lead to a wider, full-blown investigation.
The agency performs financial and performance audits of state and local agencies including school districts, cities and townships, to make sure officials aren't wasting or misusing taxpayer dollars.
In 2015, Yost created the Public Integrity Assurance Team specifically to investigate government fraud. The team of forensic auditors, investigators and attorneys has decades of experience and working relationships with law enforcement at the local, state and federal levels.
They receive hundreds of tips of alleged fraud each year, according to their website.
If it is determined a case falls under the authority of the Auditor of State's Office and involves probable fraud, theft or non-compliance, it is sent to the Public Integrity Assurance Team for further review.
Cases that are not subject to the Auditor of State's authority may be referred to other local, state or federal government agencies, prosecutors and law enforcement officers.
The agency already is conducting a special audit of the Metropolitan Sewer District, one launched in 2016 after Yost said he was "deeply troubled' by reports of unchecked sewer district spending related to MSD contracts signed with little oversight from either the city or Hamilton County.
That audit remains ongoing, Marrison said last week when we last checked on it.
The FBI also is looking into procurement practices at MSD.
Wednesday's announcement that Yost is now looking at the city's 911 spending came the same day Cincinnati City Council approved spending nearly a half a million dollars into the 911 center to hire more dispatchers and other employees and to try to improve service.
The 911 center came under fire two weeks ago when a 16-year-old Seven Hills School student died in his van even though he called 911 call twice pleading for help.
Kyle Plush suffocated after becoming pinned under the rear, third-row seat of a Honda Odyssey when he reached for his tennis gear the afternoon of April 10.
Three investigations are underway into Plush's death. That includes response by the 911 operators who took Kyle's calls and police officers who went to the school.
Police were unable to find Kyle. He was not found until more than five hours later, when his father went to the school and discovered his son's body in the vehicle.
While the state auditor's office wouldn't discuss the complaint they received about the city's spending of state tax dollars for the 911 center, the facility's former director filed a federal lawsuit last year against the city manager at the time, Harry Black, and accused him of misusing 911 money.
City manager accused of running city purchases through pal's company
CPD captain adds mayor to lawsuit, alleges smear campaign
Cincinnati Police Captain Jeff Butler claimed Black and other city officials conspired to retaliate against him "for challenging their blatant misuse of state tax funds which should have been utilized for emergency services and instead were unlawfully utilized for general Cincinnati budget purposes."
Specifically, the city used the state money to "pay salaries and for other general budget purposes," according to the city.
Butler's suit also alleges Black misused federal Homeland Security grant money for emergency services.
Butler began overseeing the city's 911 center in January 2016, but when he raised these concerns, Black retaliated by transferring him "with virtually no notice" on Jan. 1, 2017.
"City Manager Black's abusive behavior toward (Butler) is merely one example of his pattern and practice of misuse of funds, abuse of power and retaliation against law enforcement officers who challenge Black's unlawful behavior," his lawsuit states.
At the time, Black dismissed the lawsuit as "frivolous" and called Butler a disgruntled employee who unsuccessfully tried to become an assistant chief.
"This essentially boils down to a personnel matter, involving an unhappy employee. I'm obviously disappointed it was filed. I've spoken with the City Solicitor who is confident in their ability to defend the City against these frivolous claims, and so am I," Black said in September.
Butler's lawyer, Brian Gillan, said they are not the ones who complained to the auditor's office.
"We are gratified the City's misuse of 911 funds under former City Manager Harry Black has gotten the attention of the state Auditor," Gillan said.
"We are confident that investigation will confirm the allegations in Captain Butler's federal lawsuit."
Black resigned Saturday just before City Council convened a special meeting to fire him, ending weeks of City Hall drama and an intense feud between the city's top administrator and the mayor. Cranley asked Black to quit. Black refused and publicly declared "I am here to stay."
So Cranley went public with concerns Black had a pattern of unprofessional, abusive and retaliatory behavior toward staff and others and called for a public hearing so whistleblowers could testify.
At first, the mayor lacked enough on council support to push Black out.
Six weeks later, Councilman Greg Landsman changed his mind and withdrew his support for the city manager.
Landsman became upset at Black's handling of the city's 911 center, which has had several problems with technology, staffing, training and employee retention over the years, and his approach to addressing issues employees were raising in light of scrutiny after Plush's death.
Landsman said it has become clear to him the city could not move forward and address problems at the 911 center until a new city manager is brought in.
Butler still works for the police department and testified before Council at a recent lengthy public inquiry into the 911 center.
Once Butler was moved out from the 911 center, he was the commander of the police department's inspections section.
He went on to lead an audit of police overtime that questioned police overtime spending and alleged the agency went nearly $2 million over budget on it, which Police Chief Eliot Isaac denies, according to a March 7 memo he wrote Black.
"The department Finance Manager was never consulted or given the opportunity to verity figures in this audit," the chief wrote. "...the department has never gone over budget during my tenure."
Draft audit of CPD overtime: 'Intentional actions to maximize compensation'
City Council is expected to receive an update soon from the police department on the overtime situation.
Copyright 2018 WXIX. All rights reserved.