Lawsuit: Police chief allowed 'illegal' overtime abuse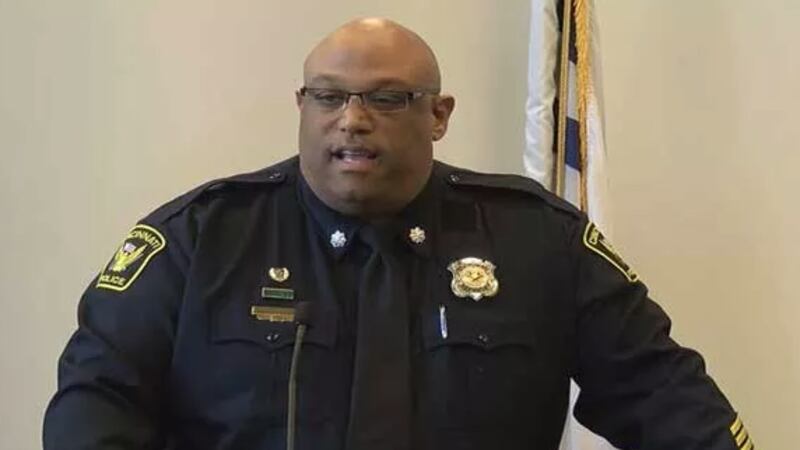 Published: Apr. 26, 2018 at 5:29 PM EDT
|
Updated: Apr. 27, 2018 at 4:03 AM EDT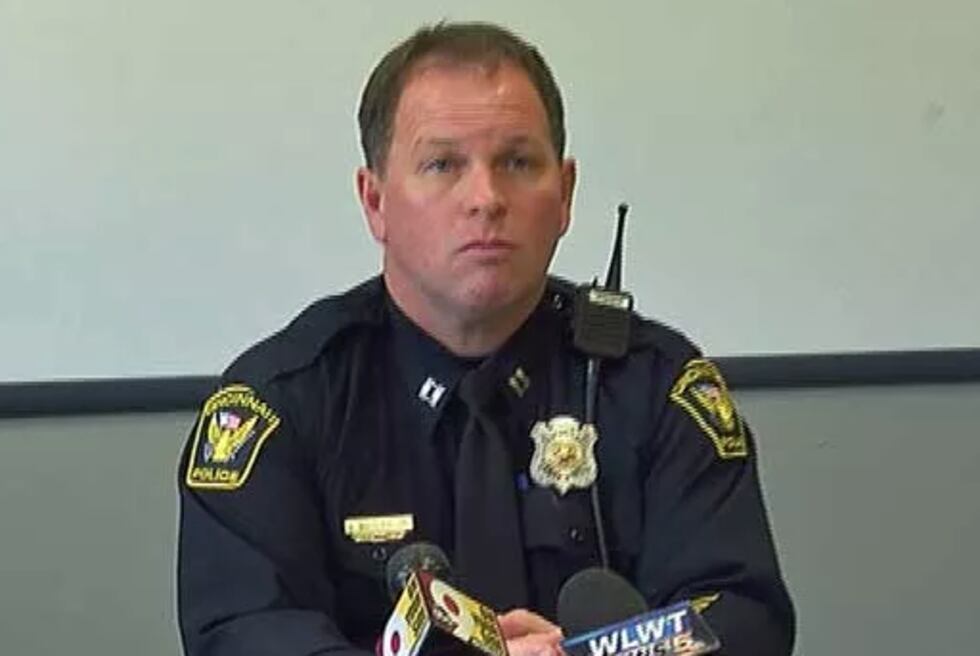 CINCINNATI, OH (FOX19) - A veteran Cincinnati police captain added Police Chief Eliot Isaac to a federal lawsuit Thursday he filed last year against the city, now-former City Manager Harry Black, the mayor and others.
Captain Jeff Butler sued in September, claiming he was passed over for promotion to assistant police chief because he challenged Black and the then-assistant city manager's "blatant misuse of state tax funds" for emergency services for the city' s general budgetary purposes, and "the  inappropriate expenditure of federal Homeland Security grant funds," the suit shows.
City manager accused of running city purchases through pal's company
Draft audit of CPD overtime: 'Intentional actions to maximize compensation'
Now Butler's lawsuit says Black, who resigned Saturday after an intense feud with the mayor, and the chief retaliated against him in response to an audit Butler led of the police department's overtime and the chief's "improper relationship" with a subordinate employee, Captain Bridget Bardua.
"Rather than discharge his duty and pursue disciplinary action against Capt. Bardua and those under her command who have flagrantly and illegally abused the overtime system, effectively stealing Cincinnati taxpayer monies for their own personal gain, Chief Isaac has instead retaliated against (Butler) and other high-ranking Cincinnati police officers who had challenged his failure to act in regard to these matters," the suit states,
We reached out to Isaac, Black, Bardua, her attorney, the mayor's office, the city solicitor's office and all other parties named in the suit.
We only heard back from a police department spokeswoman who issued a statement on behalf of the chief:
Police Chief Eliot K. Isaac is aware of the recently amended law suit filed by Captain Jeffrey Butler that directly names Chief Isaac.  Because this is a pending legal matter Chief Isaac is unable address the accusations that are being made by a member of his command staff.  With over three decades of dedicated service and leadership within this organization, Chief Isaac is proud to serve the citizens of Cincinnati and to lead, what he believes, is the best Police Department in the country.
In a memo to Black last month, the chief stressed the audit is a draft that was leaked to the media, not a final version.
"The tone in which this audit was written is unusual for a fact gathering document. There are several significant factors regarding the audit that are of serious concern requiring my further review before public release."
For example, he wrote, the city's finance manager was never consulted or given the opportunity to verify the figures in this audit.
But the suit states the audit found the agency had "significant overtime expenses, often as a result of inappropriate or illegal conduct, especially in the Police Department's District 5, which was commanded by Capt. Bridget Bardua."
The audit concluded the police department spent millions of dollars in overtime with at least 15 officers bringing in tens of thousands of dollars in overtime each and that an "inordinate amount of time centered in District 5," the suit states.
Bardua earned $82,723; her District 5 Neighborhood Liaison sergeant, Jason Voelkerding, brought in $126, 225 and Sgt. Jason Scott, who also works in District 5 under her command, earned $92,215.
According to the audit, the payments are part of a broader problem involving overtime and police officer intentional manipulation of overtime.
"The result, the audit found, is excessive overtime payments and compensatory awards, which enhance or maximize financial compensation for some personnel at the detriment of the department budget." the suit states.
"These appear to be systemic management issues," the audit reads. "The failure to adhere to established processes has resulted in a significant and negative financial impact and places extensive financial liability on the (police) department."
In fact, abuse of the overtime system was so pervasive, District 5 officers developed their own shorthand phrases for "scams to obtain unearned overtime illegally," the suit alleges.
Those scams, which Butler disclosed to the lawsuit's defendants after the audit, according to his suit, included:
"Touch and Go:" :Holidays or weekends....you show up for an hour and are seen by patrol personnel then leave, the next investigator comes in later and does the same until we are all seen...the theory is if anyone asks if so and so was seen, the answer is always yes."

"Hit and Skip:" "For community meetings...spend no more than ten minutes and leave to maximize the pay and limit time. ...Capt. Bardua did this then visited 9 p.m. roll call for 10 minutes for another 2 hour slip."

"Recall:" Options related to investigative unit recalls. "If you are called and respond, the supervisor is on standby for (the) first hour if not a serious life-threatening offense. You call the supervisor and advise...he then submits a slip even if he did not show up...your investigative partner gets the same treatment...plus no pay the next day."
The suite alleges Butler brought his concerns to Bardua during the audit period and the chief, most recently on Feb. 10.
Butler lives on the same street as Bardua and would occasionally see her city-issued vehicle at her residence during hours she claimed over time or to be on duty.
But when he talked to her about it, she responded, according to the suit: 'What happens on (our street)stays on (our street.')."
He said he also raised concerns with the chief, but he did nothing. And Butler alleges he got the same response from both Isaac and Bardua when he told them that he also saw Voelkerding in his city-marked car and unmarked cars near Voelkerding's residence while he was claiming to be working or claiming overtime.
In Butler's "reasonable belief, the systematic abuse of overtime in District 5 headed by Capt. Bardua constituted felony theft," the suit states, and he is compelled to report that abuse to law enforcement authorities. He did several times with the chief.
Previously, when overtime was found to be abused, disciplinary action was instituted against them, the suit reads.
But this time, the chief "repeatedly refused to initiate any disciplinary investigative action" against Bardua or permit any other law enforcement officer to initiate it on her or her subordinates.
"Rather, Chief Isaac went out of his way to protect Capt. Bardua from the consequences of her abuse of the overtime system and  her allowing officers in District 5 to abuse the system, the suit alleges. "Chief Isaac did so because of his close, personal relationship with Capt. Bardua. It is well-known within the police department that Chief Isaac and Capt. Bardua are close friends.
"Numerous officers have seen the out at restaurants and movie theaters. Because (Butler) lives on the same street as Capt. Bardua, on numerous occasions when he was home appropriately and off duty, caring for his ill relative, he observed Chief Isaac's gray Taurus and black Taurus in Capt. Bardua's garage during duty hours," the suite states.
"On at least two occasions, (Butler) saw Chief Isaac exiting his car at Capt. Bardua's residence. On numerous occasions, (Butler) raised his concerns with Capt. Bardua and Chief Isaac that their close personal relationship was inappropriate in light of the chain of command supervisory relationship.
"Chief Isaac and Capt. Bardua refused to change their behavior. Capt. Bardua appeared to believe that she could abuse the overtime system with impunity and there would be no consequences because Chief Isaac would protect her. To date, that has proven to be true.
"Rather than discharge his duty and pursue disciplinary action against Capt. Bardua and those under her command who have flagrantly and illegally abused the overtime system, effectively stealing Cincinnati taxpayer monies for their own personal gain, Chief Isaac has instead retaliated against (Butler) and other high-ranking Cincinnati police officers who had challenged his failure to act in regard to these matters," the suit reads.
"The ouster of Executive Assistant Police Chief David Bailey in March following the public release of the overtime audit is just one example. In addition, Black and Isaac have effectively marginalized (Butler) in retaliation for (his) complaints about Isaac's inappropriate relationship with Bardua and failure to act on her abuse in the overtime system."
Then, the chief transferred Butler effective March 18 to the Cincinnati Police Academy, but stripped him of any substantive responsibility," according to the suit.
Bardua and other captains also were moved in March at that time as part of what police officials have said is part of a routine change in department assignments that occurs every few years. She now oversees Special Investigations, which includes the Homicide Unit.
Earlier this year, just before a draft of the overtime audit was leaked to the media,  Bardua named Butler in an Equal Employment Opportunity Commission complaint she filed accusing the police department with discrimination, harassment and more.
She said white men in the department discriminated against her because she is a woman and because she "supports our African-American police of chief," according to documents obtained by FOX19 NOW.
She alleged Butler and two assistant chiefs targeted her and her staff as part of a larger attempt to force Isaac out.
Copyright 2018 WXIX. All rights reserved.