Ziegler Park program offers discounted pool passes, free programs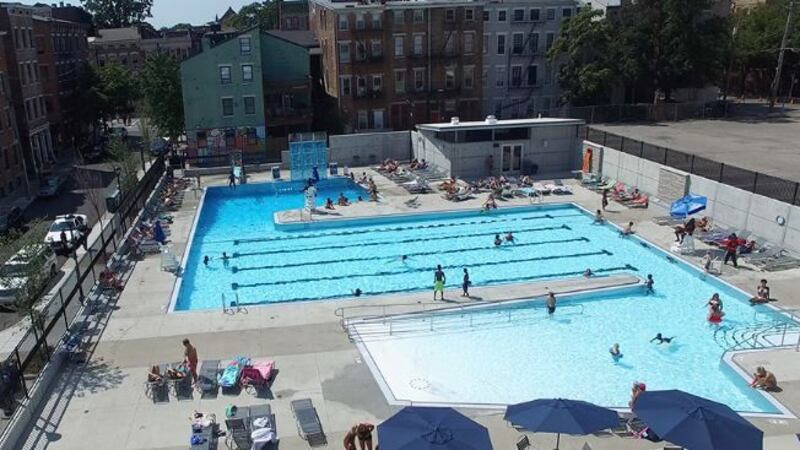 Updated: May. 26, 2018 at 11:08 PM EDT
CINCINNATI, OH (FOX19) - The City of Cincinnati is making pool access more affordable while offering free programming to youth as part of the 'Everybody In' program at Ziegler Park.
The 'Everybody In' program offers pool season passes on a sliding scale to ensure that no individual or family is excluded based on their ability to pay.
The 'Everybody In' program also makes it possible for Ziegler Park to offer free programming for neighborhood youth, including swim team, swim lessons, Saturday Hoops and summer camp.
Procter and Gamble provided operating support to help fund the 'Everybody In' program, and the Ohio Capital Corporation for Housing has committed to reimbursing pool pass costs to residents of OCCH-funded Brickstone Properties units and Over-the-Rhine Community Housing units.
Residents of Brickstone Properties and OTRCH units that were not funded by OCCH are eligible to have pool pass costs refunded by The Model Group.
"We are thrilled to kick off the summer, and it is our hope that any local child who wishes to participate in our summer programming has the opportunity to do so, and that any family who wishes to belong to the Ziegler Park pool has the opportunity to do so, as well," said Christy Samad, Senior Vice President of Event Management at 3CDC.
The pool, which was part of a $32 million renovation and expansion of the park completed in 2017 is open with regular summer hours and will remain open seven days a week through August.
New this summer, the 'Everybody In' program is offering a swim team at no cost to participants. The program will continue to offer swim lessons and safety clinics free of charge.
The Everybody In program also features Saturday Hoops, which is offered in partnership with Youth Hope Cincinnati.
Participants in Saturday Hoops will meet on Saturday mornings for basketball, art, circuit training, motivational speaking, healthy snacks, lunch and more. Catered to kids from kindergarten up, Saturday Hoops is available to all at no cost.
For additional information on season passes, the Everybody In program and more, please visit www.zieglerpark.org.
Copyright 2018 WXIX. All rights reserved.