Man found in stranger's bed with pants down, hatchet in hand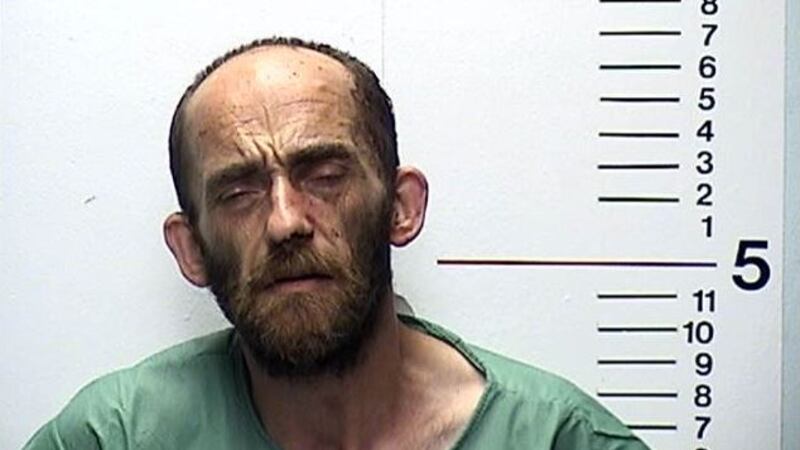 Published: Jul. 6, 2018 at 8:13 PM EDT
|
Updated: Jul. 6, 2018 at 9:32 PM EDT
MIDDLETOWN, OH (FOX19) - A hatchet-wielding man snuck into a stranger's house and was found pantsless in the homeowner's bed Friday, according to Middletown police records.
Middletown police were called to the 1300 block of Woodlawn Avenue on a report of a burglary early Friday morning.
Kaylie Stacy found Michael Robert McClain, 39, "with his pants down, holding his penis with his right hand and had a hatchet, deadly weapon, in his left hand," the police report states.
"I came in, and my bedroom light was on, which is never left on we always turn it off," she said.
Stacy asked her husband Tim to help get McClain out of the residence. He was armed with a gun when he tried to wake up McClain, police said.
He told police he was in fear for himself and his family so he struck McClain in the head with the handgun. A fight then ensued.
"Actually when I walked in there I was like, 'man are you serious right now... like you're laying in my bed with your stuff out you know, and a hatchet?' I actually said that after I hit him. I didn't say nothing to wake him up," Tim said.
According to the police report, Tim fought McClain out of the bedroom, through the kitchen and outside of the house.
When McClain came at Tim, he fired one shot into the ground.
Police said McClain then fled behind the detached garage and came back towards Tim with the hatchet, so he fired another shot into the ground and McClain fled from the scene.
"I really ain't got nothing to say to him other than he is just lucky to be breathing," Tim said.
Police found him on the sidewalk bleeding from the head in the 200 block of Young Street.
He was arrested for aggravated burglary, felonious assault and public indecency.
McClain was transported to Atrium Medical Center for treatment and was booked in Middletown Jail.
He is being held on a $450,000 bond.
No one in the home was injured.
Copyright 2018 WXIX. All rights reserved.