Former clerk of courts worker sues Aftab Pureval over non-disclosure agreement
Published: Aug. 22, 2018 at 11:27 PM EDT
|
Updated: Aug. 23, 2018 at 11:17 AM EDT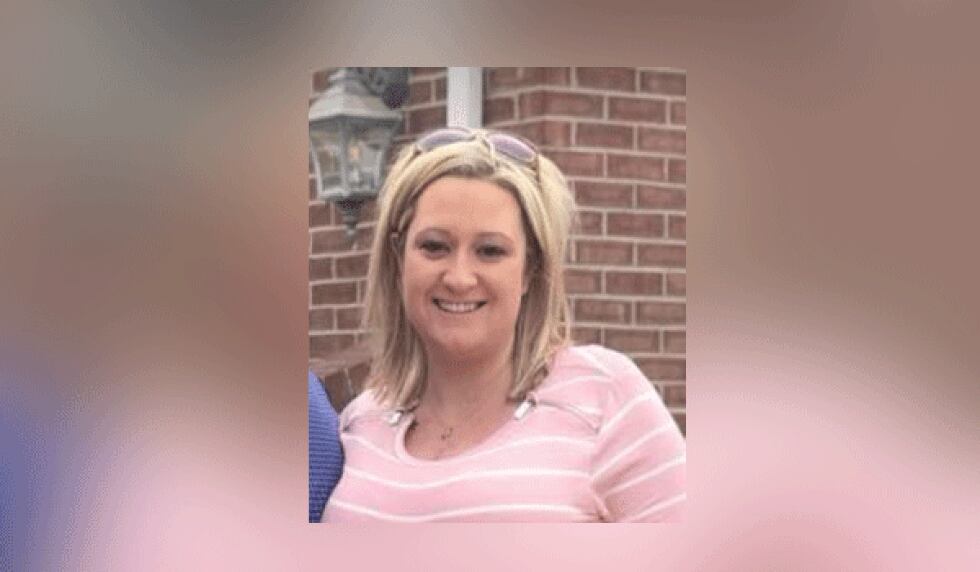 CINCINNATI, OH (FOX19) - A former worker at the Hamilton County Clerk of Courts office sued her former boss, Aftab Pureval, over a non-disclosure agreement she signed when she was fired last year.
Brittney Heitman's lawsuit alleges breach of contract and money loss.
She wants a judge to toss out the contract she signed more than a year ago that terminated her employment and required her to stay quiet.
Her suit contends Pureval, who is running a high-profile congressional race, has broken the agreement by making disparaging comments about her, claiming in media interviews that he was ridding the courthouse of political patronage and "make work" jobs.
She also claims the agreement isn't legal or enforceable and violates her constitutional rights.
"He used the tax dollars to silence his critics. And then he also promised not to disparage them, but then he did. He accused them of nepotism and patronage and our particular client was neither of those," said one of her lawyers, Chris Finney.
"She was just a career employee that had worked in the clerk of courts operation and then prior to that at an auto license bureau and so he disparaged her. And so she'd like to be free from the agreement and comment honestly about her impressions of his performance while in office."
A hearing on her request scheduled for Wednesday in Hamilton County Common Pleas Court was abandoned, at least for now, after Pureval's lawyer had the case moved to federal court.
Wednesday night, Finney and her other lawyer, Brian Shrive filed legal papers to try to return the case to the county court.
It's not clear now which court will ultimately decide the case.
First thing Thursday morning, U.S. District Court Judge Timothy Black recused himself (he swore Pureval in and also performed his wedding ceremony). The case is now with Judge Susan Dlott.
The lawsuit comes as Pureval, a Democrat, tries to unseat longtime Republican incumbent Congressman Steve Chabot, R-Westwood, in the Nov. 6 election.
The race is being watched nationally because voters in this district, spanning the West Side of Cincinnati and Hamilton County to Warren County, could decide which political party controls the U.S. House of Representatives.
Shrive and Finney are lawyers with the Finney Law Firm.
Shrive also represents Hamilton County resident Mark Miller, who recently filed an elections complaint against Pureval and others.
Miller is the treasurer of the anti-tax group Coalition Opposed to Additional Spending and Taxes (Coast). Finney founded the group and is considered a fearless government watchdog. Finney currently serves as a board member and their counsel.
Shrive also has made recent headlines with an open meetings and open records lawsuit over at Cincinnati City Hall. The suit alleges a "cabal of five rogue members of the Cincinnati City Council" are illegally meeting privately behind closed doors and via secret text messages to subvert the public's right to know.
Suit: 'Cabal' of 'rogue' Cincinnati city council members held illegal, secret meetings 
The Ohio Elections Commission has scheduled a preliminary review hearing on the elections complaint alleging "several and serial violations of Ohio campaign finance law by Pureval, his clerk of courts campaign committee, and its treasurer, Evan Nolan," according to a news release on the law firm's website. The Sept. 20 hearing will take place at Ohio Elections Commission headquarters in Columbus.
Heitman, 29, worked at the clerk of courts from about June 2012 until she was fired Feb. 17, 2017, court records show. She earned about $37,500 annually.
Prior to her employment there, she began working part-time at the age of 15 for the Ohio Bureau of Motor Vehicles as a customer service representative. She stayed there eight years until she went to the clerk of courts.
According to her lawsuit, Heitman received positive reviews, was recognized for coming up with an idea for the clerk's office to increase collections and received a pay raise in late 2016 to retain her rather than lose her to another job.
By that point, a new administration was about to take over the clerk of courts.
Pureval, a former Procter & Gamble lawyer, was the first Democrat elected to oversee the office in more than 100 years when he unseated the longtime Republican incumbent, Tracy Winkler, in November 2016.
As a result, it was not surprising to see some staff changes and terminations when he took office a few months later, in January 2017.
Shortly after Pureval came in, Heitman was asked to prepare training manuals for various job functions in the office, according to her lawsuit.
But, before she could complete the task, she was fired in February 2017 along with 12 other longtime clerk of courts employees, county records show.
They were terminated with non-disclosure agreements at a cost of $116,504.12 to the clerk's office, according to Chris Wagner, chief of compliance for the clerk's office.
Another 12 workers resigned, starting in late 2016, and three retired, he said.
She signed a non-disclosure days after she was officially notified of her termination. It required her to waive her right to sue the clerk of courts in exchange for receiving a severance package of $4,808.26, according to her suit.
Heitman, the clerk of court and Pureval also agreed to a non-disparagement clause in the contract that said neither could make any statements that are disparaging, derogatory or negative about one another.
"If Employer or Employee are asked by a third party about Employee's departure, they will state only that the Employer decided to make a change in leadership," the agreement reads.
Heitman is a still a county employee.
After losing her job at the clerk's office, she found one that year as an accountant in the county's facilities department.
According to the suit, the clerk of courts and/or Pureval have violated the terms of the agreement.
Pureval described the firings as ridding the office of political hires, and nepotism hires, "thereby calling into question Heitman's qualifications for her prior employment and generally casting a shadow over her personally and professionally," her suit states.
The day after she was fired, Pureval was quoted as saying referring to the firing of Heitman and others: "We are not going to tolerate partisanship, nepotism, or make-work jobs at the courthouse."
Those statements, according to the suit, "falsely suggest that Heitman was a partisan or nepotism hire and that her job was "make work." His remarks are receiving heightened attention and publicity as a result of Pureval's campaign for Congress.
When FOX19 first looked into the non-disclosures back in May, we received the following statement from Wagner on behalf of Pureval who, at the time, was out of town and unable to sit down for an interview, according to Wagner:
"I ran for the Clerk of Courts because it was clear to me that there was rampant nepotism and patronage at the courthouse.

"This had been going on for years and was totally unfair to the taxpayers.

"I fixed this problem by cutting waste and making personnel changes. In doing so, we entered into humane and compassionate severance agreements that included boilerplate provisions to best protect the county and employees. These agreements are in line with other county agencies.

"I am very proud that we've cleaned up the courthouse, that we've cut waste, that we've decreased the size of our office, that we modernized and professionalized our team, that we ended patronage and nepotism, and that by doing so, we saved Hamilton County taxpayers nearly $1 million."
In light of the latest developments, FOX19 asked Wagner and Pureval's campaign manager, Sarah Topy, for an updated comment. Topy declined comment Tuesday night but then provided one Wednesday night after we checked again:
Steve Chabot and his cronies are wasting your taxpayer dollars by bringing a frivolous lawsuit that has no merit whatsoever. Aftab Pureval inherited a Clerk of Courts office that was ripe with patronage and nepotism and make-work jobs, and he cleaned it up, cut the size of government, and saved taxpayers nearly a million dollars. Mr. Chabot has been in Washington for 22 years and has utterly nothing to show for it, so he is reduced to negative campaign tactics bringing baseless lawsuits trying to smear Aftab. Voters are not going to fall for it.
Pureval as an individual is being represented in the lawsuit by a private attorney, Paul DeMarco, and as the clerk of court by the Hamilton County Prosecutor's Office.
The prosecutor's office is the attorney for the county and its clerk of courts.
However, when it came to helping Pureval execute the non-disclosure statements, they were not consulted or involved, said Julie Wilson, a spokeswoman for the prosecutor's office.
Pureval received pro bono legal services by attorneys with the private law firm, Freking Myers & Reul, FOX19 NOW has confirmed.
Topy "also volunteered her time on the transition team, as did Randy Freking and Brian Gillan," Wagner wrote in an email to FOX19 NOW in May.
"They all served in a volunteer capacity, which is why there are no bills or invoices to the county."
Pureval's full transition team was 12 to 14 volunteers, he wrote.
"Volunteering legal services and other services is permissible under the Revised Code," Wagner wrote.
"There were a variety of people who volunteered their time to help Aftab transition to the Clerk's office. But they had no decision-making authority. Aftab Pureval made all hiring and firing decision himself."
Copyright 2018 WXIX. All rights reserved.