What's wrong with Ohio's unemployment system?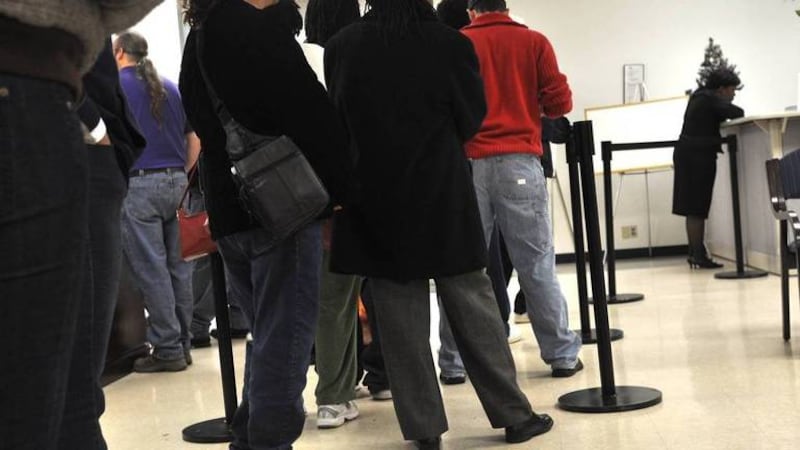 Updated: May. 25, 2020 at 2:47 PM EDT
CINCINNATI (FOX19) - Ohio's unemployment system has been overloaded with claims since the COVID-19 pandemic put tens of thousands out of work either temporarily or permanently.
Ohio jobless claims have topped 1.2 million in the last nine weeks of the coronavirus pandemic, which is more than the combined total of claims in the last three years, according to state figures.
Nearly 90,000 of those claims still haven't been processed.
So what's wrong with unemployment in Ohio? FOX19 NOW Investigates went searching for answers.
Kimberly Hall, the Director of the Ohio Department of Job and Family Services, defends her agency's handling of the challenges the coronavirus pandemic has created for her agency.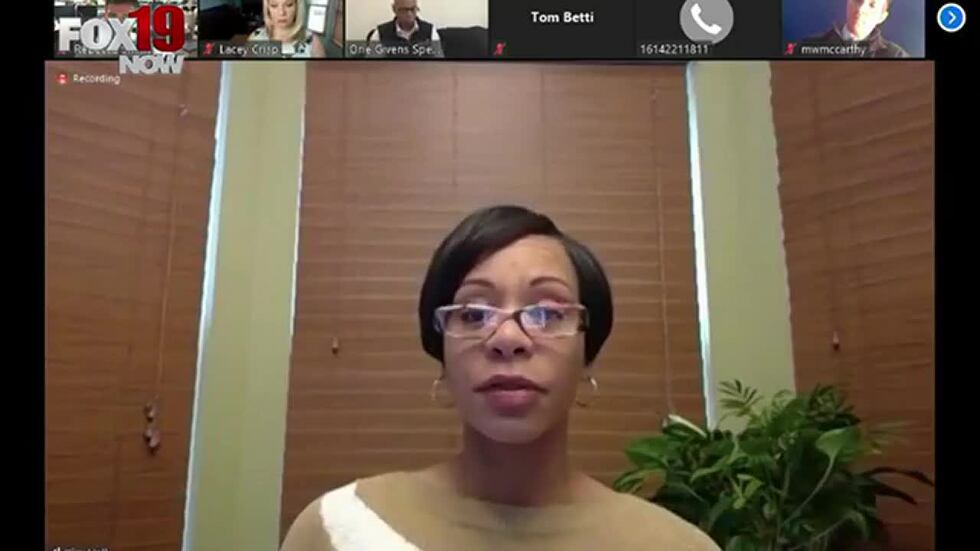 The department, which is in charge of administering unemployment benefits, went from having 42 workers in its call center when the pandemic started to now having more than 1,000.
Despite the additional workforce, Hall says the agency still hasn't processed roughly 88,000 claims of the more than 1.2 million filed since March 15. Some of those 88,000 people say they have waited eight weeks for an answer. Others have called and e-mailed FOX19 NOW begging for help.
Wilbur Bobo of Price Hill lost his job in April when his company shut down due to Ohio Governor Mike DeWine's stay-at-home order.
Bobo says he spent five weeks on the phone on hold, twice getting through to an operator only to be informed they weren't qualified to help him.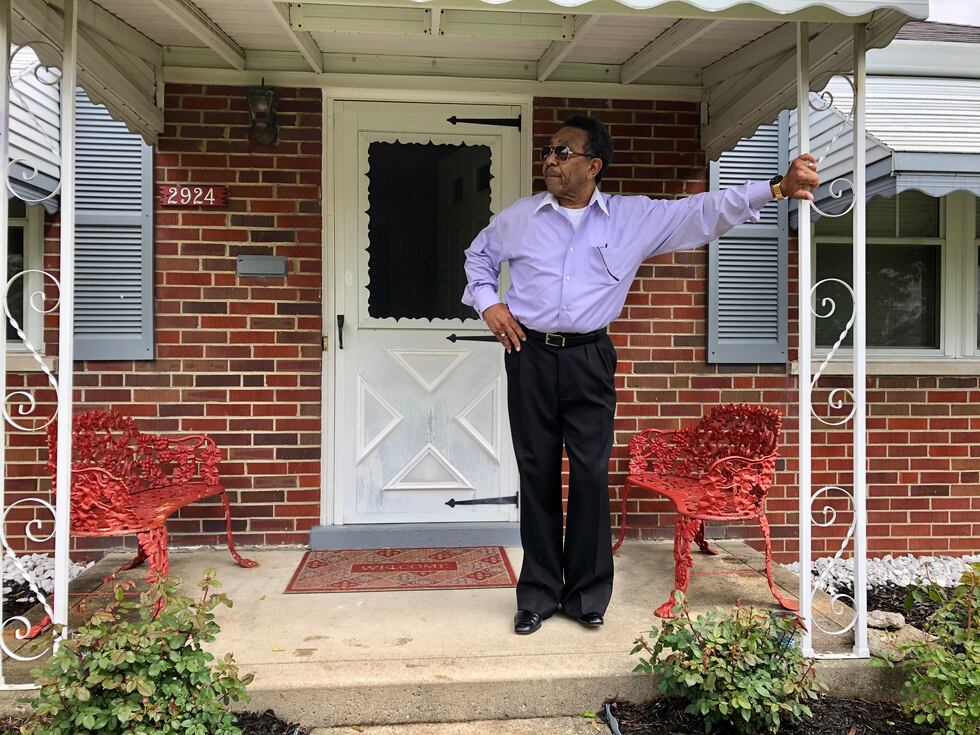 "At first I told my wife, I asked her if she thought it was something we are doing wrong," Bobo said. "She said, 'No, no, no.' I then started thinking we didn't do anything wrong after I tried to call and make contact with an individual to no avail."
Bobo eventually received his money.
Director Hall said the more than 1.2 million claims filed exceeds the total amount of claims filed in the past three years combined. "Three years of work, in about eight weeks," Hall said when describing what her agency is dealing with.
Hall said more than seven million calls have come into the agency since March 15, averaging 350,000 calls per day. Of the 146,450 calls for service that came in on May 20, the agency was only able to service about three out of every ten.
Hall remains steadfast in her praise for the agency. "It is not at all a source of pride for me that individuals are still in need of benefits," she said. "But I am proud of the herculean effort that has been undertaken since March 15th when we experienced literally overnight, a 26 hundred percent increase in our workload."
Hall said the agency has sent out $2.8 billion to more than 624,000 Ohioans who filed for unemployment benefits.
"Every claim remains important to us certainly, and we continue to work through all of our processing and call center challenges," Hall said.
The unemployment money that Ohioans receive from the Ohio Department of Jobs and Family Services comes from something called the Ohio Unemployment Trust Fund. The money in the fund comes from a tax that employers pay the state. At the start of the year, the fund had roughly $1.3 billion in it. State leaders say that money will be gone next month.
More than two weeks ago the state asked the federal government for a $3.1 billion loan, to make sure everyone who is approved, gets paid. When it comes time to pay that loan back, the state may need more than $3.1 billion, because Ohio does not meet the federal requirements needed to borrow money without interest.
U.S. Department of Labor statistics show Ohio's Unemployment Trust Fund did not have enough money in it to be able to pay benefits for a year should an economic downturn happen. It's called the "solvency rate" and is the criteria used to decide whether a state can borrow without interest.
During the great recession, Ohio borrowed $3.4 billion from the federal government, then had to pay it back along with $258 million in interest. Department of Labor statistics show Ohio has the fourth-lowest solvency rate in the U.S.
"Even states that had pretty solvent funds are facing the onslaught," Director Hall said.
However, FOX19 NOW Investigates examined states with similar populations, such as North Carolina, Michigan, and Georgia. Those states can borrow money from the federal government without interest because their funds were deemed adequately solvent before the pandemic began. The last time Ohio's Unemployment Trust Fund was considered solvent? 1974.
The Ohio Legislature is the body that decides the strength of the fund. Republican Bill Seitz represents Western Hamilton County. He claims the fund pays out too much money for unemployment benefits and doesn't bring in enough money from the employers who fund it.
"I've been trying since 2005 to get some solutions." Seitz said.
North Carolina, Georgia, and Michigan all pay out less in unemployment benefits than Ohio.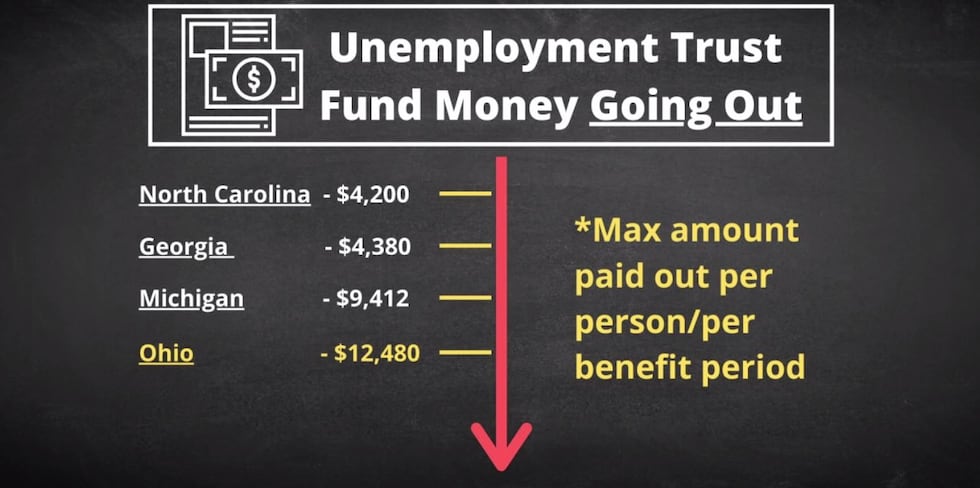 But North Carolina, Georgia, and Michigan pay either more in tax or the same into the fund as Ohio.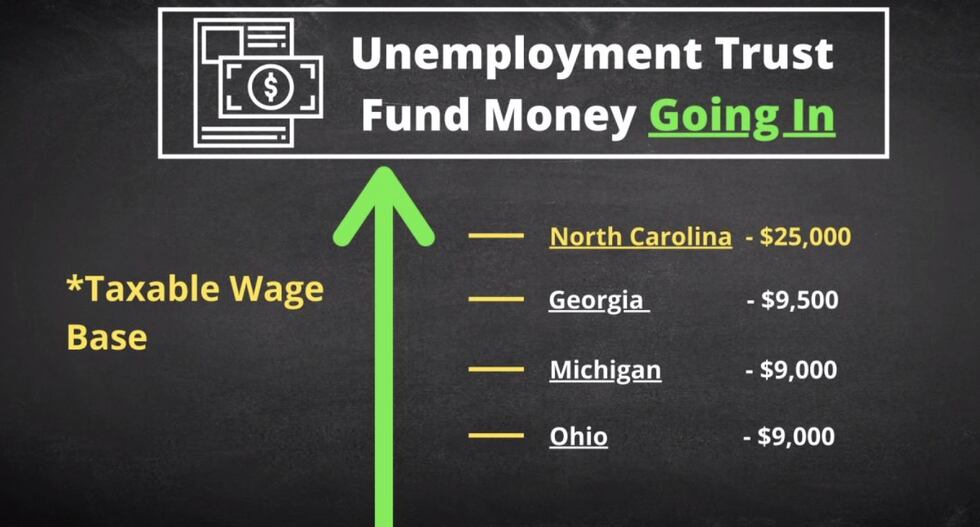 Democratic State Senator Cecil Thomas of Cincinnati referred FOX19 NOW Investigates to the group "Policy Matters Ohio", who wrote last year that the state created a review committee to investigate tax loopholes, but claimed it wasn't effective because it wasn't given the staff and budget to do its job.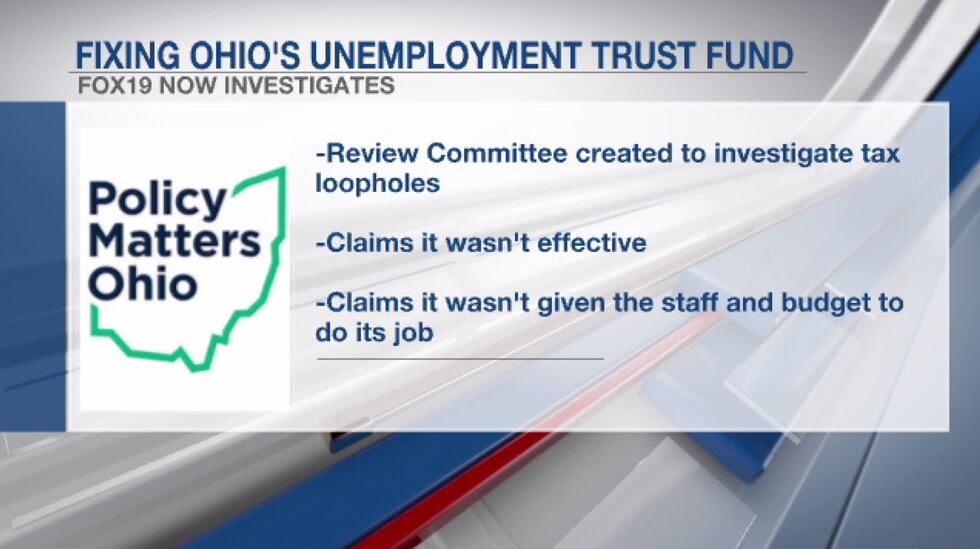 Where will Ohio get the money to pay the federal loan back this time around? Should employers have to pay more into the fund? And are lawmakers willing to send out less money to the unemployed?
"The answer to fixing this fund is not doing it on the backs of the workers who rely on it." Democratic State Representative Bridget Kelly of Cincinnati said. "It has to be a thoughtful balanced approach with input from both workers and businesses to find a solution."
Representative Seitz hopes the federal government will forgive the interest after the dust settles but he believes it didn't have to get to this point.
"Nobody wants to each their spinach you know," Seitz said. "They all want ice cream and they don't want to eat their spinach."
We took our investigation to Ohio Governor Mike DeWine.
"Well it's certainly not a long term solution," DeWine said. "Now the state has borrowed money before, the state has done this before. But I'm not a person who likes to borrow money. And this is something that's up to the legislature. We need a solution. Frankly we need business and labor to come together and figure out how we can fund this."
Director Hall's agency now has the added task of being responsible for the administering of benefits from the federal government's Pandemic Unemployment Assistance program.
The Coronavirus Aid, Relief, and Economic Security (CARES) Act created the new temporary federal program. PUA provides up to 39 weeks of unemployment benefits to individuals not eligible for regular unemployment compensation or extended benefits, including those who have exhausted all rights to such benefits.
Hall's agency has already had to deal with what she describes as a data leak. 26 people who filed for pandemic unemployment benefits, unknowingly had access to names and social security numbers of 130,000 fellow claimants. Hall says the leak also happened in Colorado and Illinois.
"We had about two dozen individuals, 26 or so, that inadvertently had the ability because of a glitch, to have their screen look like what a staff member's screen would look like," Hall said.
Hall says Deloitte Consulting, the company they contracted to create the computer system, fixed the issue within one hour. She says Deloitte is offering free credit monitoring for 12 months to anyone who has filed for pandemic unemployment assistance.
"Some of these things are naturally going to be a function of moving at the speed of light in order to be as responsive as every state can to do what the federal government asked us to do," Hall said. "We had tremendous pressure to launch a system as soon as possible, build a system brand new and get it launched. A system like this typically should take six months to develop. And it was done in four weeks."
This is an unprecedented time for the Ohio Department of Jobs and Family Services. Director Hall has a message for the public.
"Me saying please be patient is not acceptable. And I have conveyed that to the team. We're moving forward to implement day over day strategies to get more calls in, and so I just deeply regret that we have that challenge."
Copyright 2020 WXIX. All rights reserved.